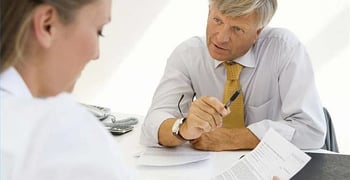 BadCredit.org publishes personal finance studies on the latest trends in the subprime marketplace. Our articles follow strict
editorial guidelines
.
I think most of us recognize the past five years or so have been difficult for many working Americans. However, we're being told conditions are improving and an economic recovery has been underway since mid-2009.
That is, unless you listen to the latest study released by the Pew Research Center.
According to the study, the average net worth for 93 percent of Americans has declined by 4 percent during that period of so-called recovery.
In contrast, the wealth of the richest 7 percent has risen during the same period by 28 percent. This is largely because the richest households are more heavily invested in the stock market, which has performed remarkably well in the recovery.
For those who aren't able to ride the wave of wealth created by rising stocks, more and more are turning to a different source of funds – payday loans and unsecured loans.
"Bad credit loans are often the only way for

workers to meet financial obligations."
These "bad credit loans" are often the only way for many workers to meet their financial obligations each month. In doing so, they avoid falling further behind and getting bad marks on their credit.
Many of these loans can be found online through aggregators of lenders offering these services. Some even offer free comparisons of different lenders' rates.
According to a quote in the study, "There exists a significant financial inequity between top earners and the remainder of Americans, placing a majority in economic hardship."
Keep in mind payday loans and other unsecured lines of credit often come with hefty interest rates. Do your research before taking out a loan of this type, and never use one that can't be paid back by the initial due date.
Source: The Pew Research Center. Photo source: hancockbanknola.com.