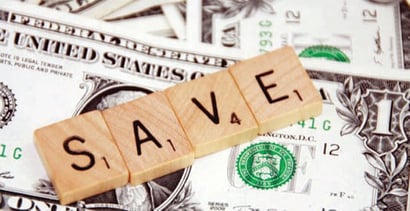 From big names to up-and-comers, BadCredit.org experts share their picks for the top resources in the personal finance industry.
How you manage your money says a lot about who you are and where you're headed. Clear, concise advice can mean the difference between squeaking by week to week or living richly through thoughtful planning.
If you're looking to put a leash on spending, our 10 Best Money-Saving Blogs will help you pick out a stylish and functional one.
The Penny Hoarder
thepennyhoarder


Bragging Rights: the resources you need
The Penny Hoarder is a to-the-point site that has been widely quoted in financial reporting and is respected as a source of quality information. Posts like "7 Places Where You Can Still Pan for Gold" and "How to Make $750 a Month Selling Used Books" offer solids ideas and unconventional approaches. Kyle Taylor brings a youthful and undeterred spirit to his posts.
Social Clout: 16,712+ likes, 10,016 followers
Northern Cheapskate
northerncheapskate.com


Bragging Rights: frugal by nature

Christina Brown is the quirky but level-headed voice behind Northern Cheapskate, a blog written from the woods of northern Minnesota where she clips coupons, pinches pennies and takes control of finances with money saving ideas and freebies. High value is her watch word, with guidance on rebate offers, extra earning potential and tips on enjoying frugal living.
Social Clout: 7,859+ followers, 4,098+ likes
URL: http://www.northerncheapskate.com/
Young and Thrifty
youngandthrifty.ca


Bragging Rights: saving Generation Y

Twenty-somethings Kyle Prevost and Justin Bouchard launched Young and Thrifty right out of college, creating a resource to help young adults in areas such as investing, discount brokerages, mortgages, asset allocation and other cool stuff. From the co-authors of "More Money for Beer and Textbooks," the site offers a lighthearted and energetic voice of guidance.
Social Clout: 4,981+ followers, 288+ likes
URL: http://youngandthrifty.ca/
Cents to Save
centstosave.com


Bragging Rights: we're all on a journey

When not doting on her grandchildren, Lisa Richardson shares her expertise on stretching a dollar and saving for the future. Recipes are also offered along the way, but the thrust is finding real-world savings and genuine value. Having just wiped out their own debt last year, Lisa and husband share the methods and loopholes to speed up the process.
Social Clout: 1,506+ followers, 198+ likes
URL: http://www.centstosave.com/
Frugal Confessions
frugalconfessions.com

Bragging Rights: The art of enjoying at a fraction of the cost

The Frugal Confessions blog comes from an environmental inspector in Texas who brings the same skills to saving money. She snoops out the best savings, from sales and couponing, to refinancing options and retirement planning. Home maintenance and improvement is explored to boost property value, along with celebrating holidays with fiscal responsibility.
Social Clout: 1,454+ followers
URL: http://www.frugalconfessions.com/
Broke Professionals
brokeprofessionals.com


Bragging Rights: fight back and take our destiny

The young pros behind Broke Professionals are not millionaire self-marketers with a get rich quick tips. Instead, they have a combined $100,000 in debt. Gathering advice and insights on conquering mountains of debt from the best sources, they offer a straightforward approach to issues like consolidating credit cards, refinancing a mortgage or better planning for holiday spending.
Social Clout: 914+ followers, 84+ likes
URL: http://www.brokeprofessionals.com/
Sense to Save
sensetosave.com


Bragging Rights: it takes more than just common sense

Sense to Save is a blog led by Kacie, a wife and mother of three who wants to save money, provide for her family and plan for the future. This Indiana native has been blogging since 2007 and shares all her tips and tricks for living well on fewer dollars. Our favorite posts are "How I'm Saving Time and Money with a Grocery Delivery Service" and "A Quick Call Saved a Bundle On My Car and House Insurance."
URL: http://sensetosave.com/
Social Clout: 797+ followers, 157+ likes
Frugal Faye
frugalfaye.com


Bragging Rights: bacon, productivity and mornings
Kansas native and California transplant Faye offers practical ways to make a home without spending money that isn't there. Believing homemakers bring economic value to the marketplace, she focuses on plastic-free solutions. Strategies for controlling mortgages and student loans are also covered, as well as home improvement that doesn't break the bank.
Social Clout: 544+ likes
URL: http://frugalfaye.com/
I Pick Up Pennies
ipickuppennies.net


Bragging Rights: no savings too small

This author of I Pick Up Pennies picked up her love of frugality when her mom was writing for MSN Money. Now she's bringing that same clear advice to younger readers, with content like "Budgets Are Sexy" and "Surviving and Thriving." Tackling those large and small expenditures, both in the short and long term, she expounds on saving potential in health care, retirement planning and insurance.
Social Clout: 153+ likes
URL: http://ipickuppennies.net/
Find Me Frugal
findmefrugal.blogspot.com

Bragging Rights: living well and spending less

Find Me Frugal aims to offer a helpful and friendly alternative to being nagged about spending. Savings around the house are a key focus, including back-to-school tips and learning how to track expenses to spot needless waste. Budgeting is paramount, the authors warns, seeing it as the road map to a journey of fiscal bliss.
Social Clout: 93+ followers, 59+ likes
URL: http://findmefrugal.blogspot.com/
Photo source: under30ceo.com