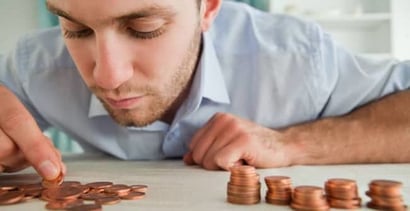 From big names to up-and-comers, BadCredit.org experts share their picks for the top resources in the personal finance industry.
Being frugal isn't about taking all the fun out of life. It's about maintaining a fulfilling life while keeping your finances in order.
And no one does that better than the authors from our 10 Best Frugal Blogs!
Frugally Sustainable
frugallysustainable.com


Bragging Rights: a resource for all things frugal

Frugally Sustainable is an extensive site of frugality, covering everything from recipes to emergency preparedness. The tips come from Andrea, a registered nurse who offers insights on taking a responsible and practical stance on spending. She also focuses on ways to add extra income from home and how to save cash when you're off the grid.
Social Clout: 135,000+ likes, 2,213+ followers
URL: http://frugallysustainable.com/
Fake it Frugal
fakeitfrugal.blogspot.com


Bragging Rights: save money without sacrificing your lifestyle

Heather Matz is an economist wife living in Washington, D.C., with her son and Scottish terrier. Bea wasn't always frugal, but now she brings an approachable and friendly voice to frugal living, including knock-off Betty Crocker recipes and a holidays section on cost-effective entertaining.
Social Clout: 13,065+ likes, 302+ followers
URL: http://fakeitfrugal.blogspot.com/


Bragging Rights: common sense for college

A male perspective on savings, Frugal Dad, which is now known as Affordable Schools Online, takes a special interest in college loans and other education-related expenses. Greater financial planning is at the heart of the blog, with news links offering the latest in strategies. Keep an eye out for the Frugal Scholar section, which is designed just for college students.
Social Clout: 10,422+ followers, 7,103+ likes
URL: http://frugaldad.com/
The Frugal Girl
thefrugalgirl.com


Bragging Rights: cheerfully living on less

At the Frugal Girl, Kristen, who says she's been frugal all her life, focuses closely on household expenses and ways to slash spending. Gardening, home repair and cooking are given the miser's touch, with posts like "How to Make Grape Jelly" and recipes for repurposing food. Bonus: bright and colorful pictures add flair to the articles!
Social Clout: 5,445+ likes, 1,458+ followers
URL: http://www.thefrugalgirl.com/
Being Frugal by Choice
beingfrugalbychoice.blogspot.com


Bragging Rights: champagne life on sparkling cider budget
The motto of this blog is great and something many people can relate to. It also shows readers that they don't have to give up their lifestyle in order to save. Meal planning, tips for reducing costs on utilities and services and starting a Christmas budget plan are key elements on this blog.
Social Clout: 4,763+ likes
URL: http://beingfrugalbychoice.blogspot.com/
Suddenly Frugal
suddenlyfrugal.com


Bragging Rights: unique money-saving advice

Leah Ingram's site was founded in 2007 and excels at finding savings strategies large and small. From couponing and learning to find the best deals, to investing wisely while planning ahead, her insights are timely and trusted. Topics like "Cheap Flu Shots for College Students" help find real value every day.
Social Clout: 3,551+ followers, 2,117+ likes
URL: http://www.suddenlyfrugal.com/
Frugal Portland
frugalportland.com


Bragging Rights: simple. frugal. fun.
Frugal Portland is Kathleen's site for all things penny-pinching. She battled her way back from credit card debt and now shares those cost-saving measures with readers. She also offers guidance for overcoming college loan debt and finding ways to build savings. You don't have to live in Portland to love this advice!
Social Clout: 2,812+ followers, 1,565+ likes
URL: http://frugalportland.com/
Frugal Babe
frugalbabe.com


Bragging Rights: a rich life without a lot of money

The goal of Frugal Babe is to live a full life without breaking the bank. The blog comes from a 30-something wife and mother. She shares her tips in posts like "Let's Make One Instead," which explores ways to eliminate costs through ingenuity, and "It's Still Clutter Even If It's a Great Bargain," which keeps an eye on being practical.
Social Clout: 2,324+ followers, 298+ likes
URL: http://www.frugalbabe.com/
Frugal for Life
frugalforlife.blogspot.com

Bragging Rights: spend less. waste less. save more.

Launched six years ago, the Frugal for Life blog explores cost-cutting with posts like "15 Uses for Petroleum Jelly" and "The Pros and Cons of Ebay versus Craiglist." Understanding money management is a core aspect of the site, along with a strong focus on grocery savings.
Social Clout: 876+ followers
URL: http://frugalforlife.blogspot.com/
Notes from the Frugal Trenches
notesfromthefrugaltrenches.com


Bragging Rights: a downshifting journey

The Notes from the Frugal Trenches blog tells of a woman living a simple life and sharing her journey. The annonymous author shares her adventures about learning to live better on less. Sections on Frugal Food and Frugal Travel pinpoint bargains and planning strategies, and the downshifting theme is aimed at learning to rope in expenditures.
URL: http://notesfromthefrugaltrenches.com/
Photo source: