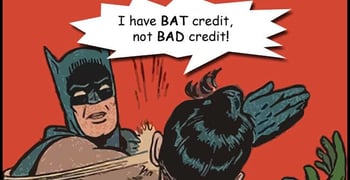 Experts share their tips and advice on BadCredit.org, with the goal of helping subprime consumers. Our articles follow strict
editorial guidelines
.
No one enjoys living with bad credit and poor finances, but sometimes it helps to laugh at ourselves every once in a while.
We scoured the Web and found these seven bad credit cartoons that not only poke fun at bad credit but also provide a subtle commentary on finance in the United States.
7. Alex Gregory, "Bad Credit OK"
She's got a heart of gold, even if your card isn't.
6. Eric and Bill Teitelbaum, "No Interest Loan"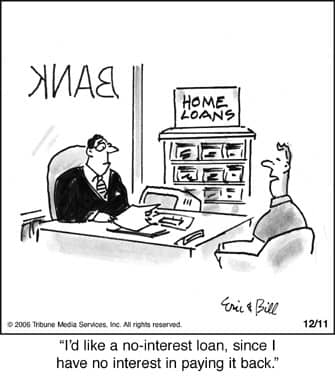 We can only imagine what he plans to do with the money.
5. Drew Fairweather, "The Ultimate Guide"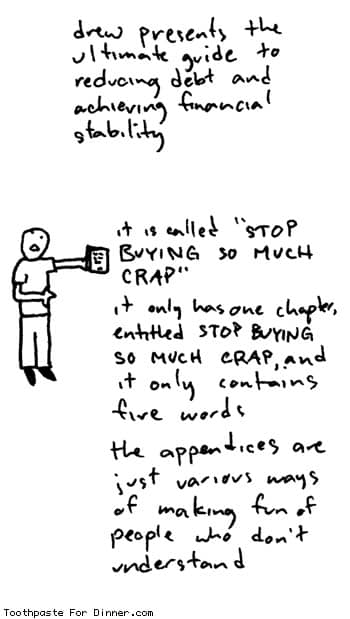 You buy pieces of crap for breakfast?
4. Dave Granlund, "Student Loan Rates"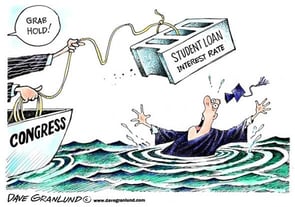 Is it sad to think a cinderblock may be more useful than a diploma in this economy?
3. Mikhaela Reid, "The Softer Side of the Credit Card Industry"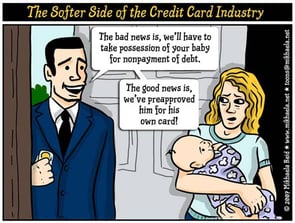 Come to think of it, a credit card is an excellent way to start building credit.
2. Natalie Dee, "Maybe I Should Hold Off on That Second Boat"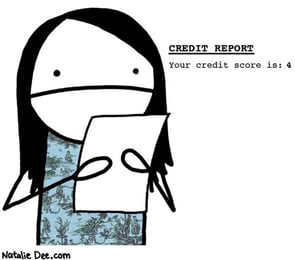 How is she not in jail? Check your own credit score to make sure you're not a '4' as well.
1. Mike Keefe, "Student Loans"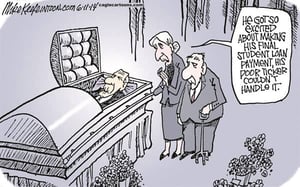 This isn't what he had in mind when they told him student loans were a serious undertaking.
Photo credits: artprintimages.com, optimalupgrades.ca, toothpastefordinner.com, cagle.com, mikhaela.net, nataliedee.com,