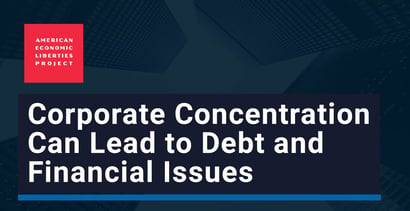 In a Nutshell: Starting a small business is difficult, but when larger corporate entities already dominate the market, it's even harder to gain a foothold. Consolidation of companies is a significant part of the problem as it grants corporations excessive power and may even prevent entrepreneurs from securing small business loans. Some corporations use that power to actively impede smaller businesses, while others may co-opt smaller competitors. Part of the solution to that dilemma is a renewed emphasis on antitrust regulations; another is private citizens demanding higher ethical standards from the companies they patronize.
When small businesses sell products on Amazon, they have access to a global market of consumers. That may seem like a significant benefit, but the trade-off is that Amazon can access vital data from that business. For example, Amazon can see who its customers are and what products they sell. Amazon can leverage that information to create a competing product under its own label at a lower price.
The small business can either undercut Amazon on price or pay the company — now a competitor — a fee to boost their product and make it more visible to consumers. Either way, the small business loses money, and Amazon capitalizes. Far from helping small sellers build their online business, Amazon actively competes against them making business even more complex and placing SMBs in danger of defaulting on their debt.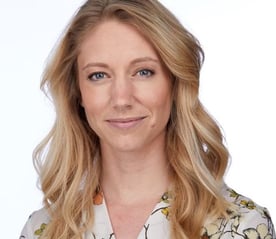 "It's not just Amazon, though," said Denise Hearn, Senior Fellow at the American Economic Liberties Project. "We see this with independent pharmacists or small ranchers who have to negotiate against the big four meatpackers for higher prices for their cattle. And your bargaining position, especially if you're not collectively organized, can become very weak in a scenario like that where it's hard for you to get a good deal."
American Economic Liberties Project is a policy-advocacy group focused on challenging concentrated corporate and monopoly power in the market. It works as a marketplace watchdog for abuse of power that negatively affects consumers, workers, and SMBs. Through its Access to Markets initiative, thee organization strives to better understand the challenges entrepreneurs and small business owners face and passes those concerns on to lawmakers and policymakers.
"We've held meetings with FTC officials where they can talk directly to entrepreneurs and hear their stories and understand the dynamics that they face," Hearn said.
SMBs Face Financial and Competitive Disadvantages
Access to capital is often limited due to bank mergers and acquisitions over the past few decades. As a result, many local bank branches have closed their doors, especially in rural areas, and residents have fewer sources for loan opportunities.
That situation, coupled with a lack of access to venture capital, has made things harder for entrepreneurs who want to start a new business.
But even if entrepreneurs manage to overcome that financial barrier and get a business off the ground, they immediately face another obstacle: competing with established companies in the same industry. Those legacy entities aggressively try to suppress smaller competitors, placing them in danger of defaulting on the debt used to start a business.


"We've spoken to pharmacists and farmers and brewers, and all these folks who have to deal with a major player that is making life difficult for them in a variety of ways," Hearn said. "These companies are now acting as gatekeepers and de facto private regulators."
Dominant companies can continue to do that because they're essentially setting market norms and terms. Consequently, they function as regulators of the markets in which they operate. Even after starting a business, that influence can make it difficult for entrepreneurs to grow their market share and compete against the established players in their sector.
Corporations Maintain Dominance Over Small Partners
That isn't the only way that large companies manipulate their market competition. Another is by offering support and services to smaller businesses, but with a hidden, non-monetary cost.
"A lot of the tech companies are offering these packages to support small businesses," Hearn said. "They'll say, 'We'll give you $100,000 worth of Amazon Web Services credits' if you go through their accelerator program. Or, 'We'll give small businesses a certain amount of free search advertising or something on Facebook.' That can help some small businesses, but it is just a way to tie you into their ecosystem."
And once a business is in that ecosystem, it's hard to leave. These deals are attractive to new, naïve entrepreneurs. That allows large corporations to make attractive offers that smaller providers can't match.
"Even at times when it seems like they're doing something beneficial, it's a way to continue to build their power," Hearn said. "It's much harder for smaller businesses to compete against the big guys, especially when you're reliant on them."
Watch on
Those business practices aren't exclusively harmful to small competitors; they're also harmful to the public and workers. At the mega-corporate scale, it's more cost-effective to hire a legal team that can manipulate the company's finances to pay less in taxes. That may result in less public funding for infrastructure, affordable housing, education, health care, and other crucial services.
Large corporations are also capable of driving smaller operations out of business, especially in small towns. That means populations become reliant on large corporations for employment, and they can drive down wages, making consumers more reliant on debt to meet basic needs.
"As unions declined, workers didn't have the kind of bargaining power against these dominant corporations. As the power of those concentrated entities becomes even greater, then you have a huge divergence," Hearn said. "A worker trying to bargain for higher wages and better benefits against a monopoly is just not going to happen."
Consolidated Banks and Businesses Face Antitrust Scrutiny
Two key mechanisms major corporations use to consolidate money and power are mergers and acquisitions. That is true across most sectors, including banking, which is the primary means for entrepreneurs to access startup capital.
"Back in the 1990s, we had 20 or 30 banks, and they consolidated down to four major players," Hearn said. "As they've done that, they've pulled out of communities and made it much more difficult for people to access that support. It means that we do have this critical gap in terms of bridge financing to start their idea."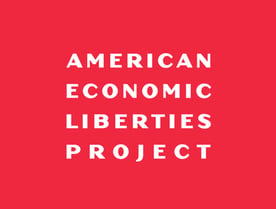 Alongside consolidation in finance and other industries, the United States has seen less emphasis on enforcing federal antitrust regulations. Hearn said that the U.S, once a leader in legislation that safeguarded market competition, increasingly defers to the concept of consumer welfare: If a merger promises lower prices, then it often proceeds unchallenged. That view does not account for the effects on workers, debt, or the potential for concentrated corporate power to destabilize democratic governance.
"Especially when you got the era of the tech giants who are offering free products, then basically regulators turned a complete blind eye for decades," Hearn said. "They allowed these huge waves of mergers to take place that have concentrated our markets to a degree not seen since the first Gilded Age when we had the robber barons like Rockefeller and J.P. Morgan controlling entire industries."
Prioritizing Profit Affects Markets and Public Well-Being
Hearn said she is optimistic that this highly concentrated economic situation will begin to change under the Biden administration. New appointees to agencies and departments will revive the original spirit of antitrust laws in the United States, pursuing the bad actors in industries that have become lax.
Pushing back against the economic and political influence of major corporations isn't solely the job of government officials. Private citizens can also help mitigate the power organizations wield in the market and everyday life. But they need to look past the benefits and conveniences and hold corporate entities responsible for how they do business.
"When people use that line of reasoning, they're thinking about tech products," Hearn said. "They're thinking, 'I get such fast delivery with Amazon,' or 'Facebook is free to use.' But we know that anything free isn't entirely free."
Those companies monetize that information to turn enormous profits. Hearn also pointed to unethical pricing practices in other sectors, including pharmaceuticals, health care, and air travel. In many cases, she said, consumers have been paying increasingly higher prices — and taking on more debt — in exchange for lower-quality products and services.
The priority is profit at the expense of consumers and social well-being. Increased federal regulation is one solution, but it's only a piece of the puzzle. The other half is people thinking of themselves as more than consumers.
"Overemphasizing our identity as consumers ignores the other parts of us that matter, as workers or as citizens. And now we've seen the effects where democracy itself is being undermined," Hearn said. "We may say, 'Hey, at least I'm getting cheap stuff.' We have to ask ourselves if that's the highest good that we want our economy to deliver for us."
Advertiser Disclosure
BadCredit.org is a free online resource that offers valuable content and comparison services to users. To keep this resource 100% free for users, we receive advertising compensation from the financial products listed on this page. Along with key review factors, this compensation may impact how and where products appear on the page (including, for example, the order in which they appear). BadCredit.org does not include listings for all financial products.
Our Editorial Review Policy
Our site is committed to publishing independent, accurate content guided by strict editorial guidelines. Before articles and reviews are published on our site, they undergo a thorough review process performed by a team of independent editors and subject-matter experts to ensure the content's accuracy, timeliness, and impartiality. Our editorial team is separate and independent of our site's advertisers, and the opinions they express on our site are their own. To read more about our team members and their editorial backgrounds, please visit our site's About page.