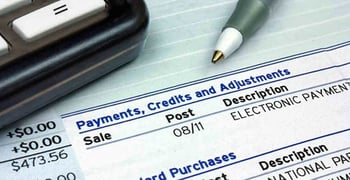 Experts share their tips and advice on BadCredit.org, with the goal of helping subprime consumers. Our articles follow strict
editorial guidelines
.
Credit utilization – the percentage of available credit that has been borrowed – is the second biggest factor in determining your creditworthiness, making up 30 percent of your credit score.
When a high percentage of a person's available credit is being used, it can come across as a red flag to lenders, indicating a person is overextended and more likely to miss payments. That's why it is so heavily weighted.
A good rule of thumb
Keep your credit utilization lower than 30 percent. That means if you have a $1,000 line of credit, you should never owe more than $300. Of course, the lower your credit utilization, the better.
Looking for an easy way to lower your utilization rate overnight? Try opening up a new credit card (but don't let that extra spending power go to your head.)
However, staying at zero isn't necessarily the best strategy either.
Owing a little may be better than owing nothing at all
Lenders want to know you are stable enough to pay back anything you borrow, so you have to show you've borrowed in the first place.
The under 30 percent credit utilization is not only a good measure for your overall debt but also for each card.
"Don't underestimate the

importance of credit utilization."
For instance, if the balance on your one $5,000-limit credit card is zero but your $1,000-limit card is maxed out, even though your total credit utilization is under 30 percent, having a card with 100 percent credit utilization can hurt your score.
Obviously the higher your credit limit, the easier it will be to keep your credit utilization down. A balance due of $300 isn't much on a $5,000 limit card, but with a $1,000 line of credit, you're already at the 30 percet credit utilization threshold.
If you owe more debt than you can handle, it might be a good time to contact a debt relief service.
If you want to use your card frequently
Whether it's for convenience, safety or to maximize rewards, be sure to make more frequent payments to keep credit utilization down.
A few routine errands, even a single trip to Costco, can pile up a significant chunk of credit utilization. Rather than waiting until the end of the billing cycle, pay off the card right away.
Don't underestimate the importance of credit utilization. At 30 percent of your credit score makeup, it's worth paying attention to.
If you haven't already, be sure to check your credit score as soon as possible.
Photo source: credit.com