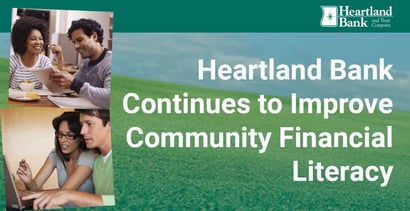 Experts share their tips and advice on BadCredit.org, with the goal of helping subprime consumers. Our articles follow strict
editorial guidelines
.
In a Nutshell: Heartland Bank and Trust Company has expanded its footprint to bring its products, services, and financial literacy programs to more communities. The bank has initiatives in place to assist individuals from all backgrounds in becoming homeowners. Heartland Bank's financial literacy classes deliver impactful and timely messages that promote financial health. With an emphasis on volunteerism and working with local stakeholders, the bank focuses on comprehensively meeting the needs of the communities it serves.
The heartland of the United States is the center of the country's agricultural activity. Its vast contributions to society are a vital thread in the rich tapestry of American life. The heartland also provides a relatively smooth driving experience for those on a cross-country trip.
Heartland Bank and Trust Company, strategically located in Bloomington, Illinois, has a footprint that covers the center of the heartland. The bank is committed to improving the financial literacy and well-being of the people and communities it serves.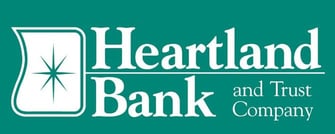 When we last spoke with representatives of Heartland Bank, they were eager to discuss the transformative financial education they bring to their local communities. Since that time, the bank has expanded the geographic territory it covers. Through acquisitions, Heartland Bank's reach now extends west to Iowa and as far south as St. Louis, Missouri. But the more things change for the bank, the more they stay the same.
Heartland Bank's commitment to growth has allowed it to continue its mission of promoting financial literacy in new markets.
"We see similar areas of need in our new markets as we have in our traditional ones. Primarily, there is a real need for financial literacy," says Belinda Landry, CRA and Fair Banking Officer at Heartland Bank. "We regularly meet with non-profit organizations and community leaders. Two areas that are frequently identified as local needs are financial education and offering fair and affordable mortgage products."
Today's interest rate environment can be challenging for would-be borrowers, so Heartland Bank works with people with less-than-perfect credit and those who may require down payment assistance.
Showing Homeownership is Possible for Everyone
Buying a first home is a cornerstone of the American dream, alongside graduating from school, entering the workforce, and starting a family. But many challenges, such as high interest rates and lack of a stable income and savings, may combine to prevent the dream of home ownership from becoming a reality.
The challenge is even greater for individuals with bad credit scores or no credit score at all. Many institutions may turn their backs on this group, but Heartland Bank sees an opportunity to help.
"We actually have mortgage lenders that work specifically in the community reinvestment space," Landry explains. "A big part of what they do is working with borrowers who are in difficult positions. And just because they don't qualify for a loan today, that doesn't mean they won't qualify for a loan forever."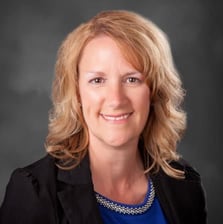 Heartland Bank's lenders work closely with borrowers on a variety of fronts to help them better position themselves to qualify for a mortgage. This often starts with a comprehensive review of the prospective borrower's credit report. To improve their credit score, individuals must understand not only how their current score was calculated, but also what steps can they take to improve it. 
The bank's Home Matters mortgage loan program is designed for those who count on having less than 20% of the down payment for their new home. The program has many attractive features to assist first-time homebuyers. A particularly innovative aspect of the program takes into account what Landry calls "non-traditional credit sources," including rent payments, utility bills, and streaming service bills, to build a picture of their payment history. This is especially helpful for borrowers with bad credit or without a credit profile. 
 "The hope is that, when individuals do get to that point where they're educated and ready to begin the home purchase process, they will continue to work with us," Landry says. "We view ourselves as partners throughout their journey to becoming a homeowner."
Improving Financial Literacy Through Education
Credit distress isn't only experienced by those with low-to-moderate incomes. It can affect individuals from all demographics and socioeconomic backgrounds, regardless of their current income or accumulated wealth.  
While Heartland Bank provides numerous education opportunities for those interested in buying a home, the bank also provides classes on a variety of other financial education subjects. Popular classes cover a diverse range of financial topics. These include how to budget and why a household budget is important, creating a spend plan based on guaranteed income, the power of saving, and understanding how to categorize and plan for needs versus wants.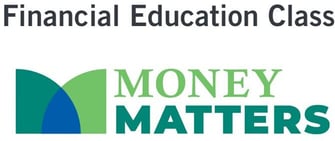 The availability of comprehensive financial education programs is an essential resource in developing financially literate communities.  The programs teach individuals to make sound financial choices and ingrain sound financial practices into their money management plans.  
Heartland Bank is determined to remove barriers to education. Busy individuals juggling work and home responsibilities may struggle to find the time, or to arrange transportation and cover childcare costs so they can attend the bank's education programs. To remove these barriers, the bank has begun offering virtual learning opportunities that enable participants to attend classes from the comfort of their own home.
Those who may not be comfortable asking questions or interacting in a group setting are advised to reach out to the bank individually. Heartland Bank can also connect people with credit concerns or in need of financial assistance with local resources that provide additional support.
"We really strive to meet people where they are. Knowledge is power," Landry stresses, "but, it's only power if you do something constructive with it."
Heartland Bank Stands Tall in Communities
Heartland Bank's dedication to improving the lives of the individuals in the communities in which the bank operates is evident in its commitment to financial education. The bank also works with community stakeholders to identify the products and services they can offer to most effectively target new and developing community needs.
Conversations with community stakeholders unearthed the need for the bank to develop assistance for individuals who have a government-issued Individual Tax Identification Number (ITIN). This status means the individual is a temporary resident and pays taxes but does not have permanent resident status in the US. That ITIN status can inhibit their ability to qualify for traditional mortgage products.
"Many of these folks have lived in the US for a very long time. They pay their bills and pay their taxes, but, because of their status, they don't qualify for loan products," Landry explains. "After discussing with community leaders, we expanded our programs, including our Home Matters program, to include this group of borrowers as well."
In addition to financial education, Heartland Bank engages with the community through its workplace employee volunteer program called Community Matters. The Community Matters program encourages employees to volunteer in low- to moderate-income communities.
Financial matters can be confusing and intimidating. Self-proclaimed financial gurus, eager to trade their wisdom for your hard-earned money, can be found in abundance on main street and online. It can be difficult to know who to trust.
"We have so many resources designed for the individual. Whether it's homeownership, financial stability, education, or something else, we'd love to connect with you and help you reach your goals," Landry says. "If you don't know where to start, just pick up the phone and give us a call."