Experts share their tips and advice on BadCredit.org, with the goal of helping subprime consumers. Our articles follow strict
editorial guidelines
.
In a Nutshell: Small business owners often face unique challenges in traditional business financing when it comes to securing loans and maintaining cashflow. FintruX Network — and its smart business financing platform, TruX — offers a smart solution that eliminates third parties and builds trust between small businesses. FintruX Network establishes the creditworthiness of small businesses before they are allocated smart credits that can be used in lieu of cash. The smart credits represent an IOU smart contract, which if not paid within a pre-agreed timeframe, automatically accrues pre-agreed interest rates. TruX is currently onboarding SMEs in Singapore for a beta testing period and is planning for a global launch later this year.
Imagine owning a small business. You get to put your time and energy into something you're passionate about, set your own hours, and reap the rewards of a job well done because you're not doing it for anybody else.
That's the idealized version, anyway.
All those things are possible, of course, but unless you're independently wealthy or have passionate investors, getting a business up and running is not a simple process.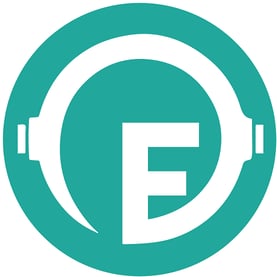 One of the biggest challenges to starting and maintaining a small business is securing capital to keep the lights on while you build up your enterprise. Business invoices must be paid; employees need paychecks. All the while, you have to be turning out your goods and services at a profitable rate.
And if you've had any financial missteps in the past or limited credit history, finding those funds can be even more difficult. Many banks would rather loan large amounts of money to a sizeable, established company than small sums to businesses they often perceive as risky.
But today, companies such as FintruX Network can offer funding solutions that were not available to small and medium-size business owners of the past. The company leverages blockchain technology to work for businesses with its smart business financing platform, TruX.
"This product was born directly from our core team's own struggles," said Conrad Lin, Co-Founder and COO of FintruX Network. "We're a team of entrepreneurs innovating smart financial and business solutions for SMEs."
Solving Cash Flow Issues for Growing Businesses
Lin said the traditional solutions available for small businesses are plagued by a variety of issues.
For one, he said that many lenders that started out by providing loans to up-and-coming businesses very quickly moved to the enterprise stage where credit history and having an established name were necessary to secure a loan.
Those types of companies are much happier to issue $5 million loans versus $100,000 loans because it's not efficient for them to operate on a small scale, he said.
"Why do companies look for third-party loans in the first place?" Lin asked. "It's usually to pay back invoices to get the business started."
The small business — if it is struggling to get off the ground — often winds up in a position of having to pick and choose which payments to prioritize. In the end, the business may have to burn some bridges with its stakeholders to keep enough capital in its bank account.
These kinds of choices are painful for small businesses and aren't fair for stakeholders who deserve to be paid for their goods and services, Lin said.
"Many times the small business that can't pay up is just having seasonal cash flow issues or regular ups and downs that come with starting a business, and they just need a temporary credit extension to continue the business," he said.
When FintruX Network began exploring the way to solve these issues, Lin said the team quickly realized just how much regulatory red tape is involved when you're dealing cash currency and retail investors. The red tape causes high barriers to entry and limitations such as the fact that P2P companies can't scale past the jurisdiction they start in.
So, FintruX Network figured out how to cut through the red tape by moving away from a fiat lending model, he said, which also frees up companies to operate beyond their home jurisdiction.
"That's one reason we've been attracting so much attention lately because we're disrupting the way lending works entirely," Lin said.
Its answer is a platform called TruX, that establishes a business's creditworthiness based on a number of factors outside of traditional lending considerations. Businesses on the platform are able to establish credit terms and build trust with their stakeholders via TruX's smart contract.
Smart Credits Establish and Maintain Trust Between Vendors and Companies
FintruX Network's latest blockchain solution is a win-win for everybody, Lin said.
So, how does it work?
When a small business is experiencing a cash flow problem and needs to defer payments to stakeholders, the company can join the TruX platform. The company undergoes a comprehensive assessment and TruX generates a trust (TruX) profile, establishes its creditworthiness, and a credit limit.
"That's where the blockchain comes in," Lin said. "We allocate smart credits — in the form of tokens on the blockchain — to businesses to symbolize their buying power."
He said the business can send the smart credits to stakeholders as proof of debt owed. If the debt isn't paid within a certain timeframe it begins accruing pre-agreed interest rates.
The system shows stakeholders that a business is creditworthy and intends to pay within a pre-agreed timeframe. And even if the business is unable to pay within the time frame, affected stakeholders can claim late interest fees — probably on a debt they would have just written off as a loss, Lin said.
"Successful cash-out results in better credit rating and reputation for borrowers and can qualify them for greater borrowing power in the future," according to the FintruX Network website. "This means that even start-ups can join our platform and start building their global credit."
Lin said our smart contracts also reduces manual processes companies have had to use in the past, improving efficiency and creating a better overall user experience. Businesses also build stronger relationships that are built on trust, and third parties are no longer needed, he said.
"We really think TruX is a formidable solution for small businesses looking to become more established and grow into the future," Lin said.
And speaking of trust, Lin said FintruX Network's founding company has been building mission-critical data solutions software for the past 20 years in Canada, and it currently serves more than 90% of Canada's pass-through securitization industry.
"To this date, our systems have accounted for every cent and no data has ever been lost," Lin said. "That's a testament to how robust our systems are, and this is the same development team working on FintruX Network today."
An Early Focus in Asia Where Digital Currencies Thrive
Lin said where traditional fiat P2P lending is generally confined to small geographic areas, TruX is geared for worldwide use.
"Our platform is regulatory friendly," Lin said. "Our model is made to be scalable worldwide without regulation because we're not dealing directly with fiat cash and we're not providing lending advice."
He said FintruX Network announced in March a beta launch in its home country of Singapore.
"We are at present onboarding SMEs that are based in Singapore to be a part of our beta pilot and aim to onboard 50 forward-thinking entrepreneurs to achieve their own digital credit of up to $50,000 by March-April 2019," according to a company announcement.
FintruX Network's next big move will be a government scheme in Singapore in which it will work with 100 SMEs, helping them receive up to $100,000 in credit.
"Our official global launch will be in July," Lin said. "We're initially focusing on Asia, and expecting the strongest initial adoption there. In general, Asian countries are more used to cashless transactions, compared to other parts of the world."
As a result, FintruX Network believes it will be easy for businesses and consumers there to understand its smart credit system, Lin said.
To help spread the word about FintruX Network and TruX, the company's team has been attending numerous events across Singapore organized by established organizations, including the Singapore Chamber of Commerce and Industry, Blockchain Centre Singapore, and Supply Chain Asia.
The company will also schedule a number of live AMA sessions with its team members in the coming months to further engage with its community. FintruX Network is also onboarding community ambassadors to help promote its brand.
"Ideally the TruX platform will be prepared to solve any kind of transactions traditionally dealing with cash and trust between two parties that are engaging with each other," Lin said. "As a whole, we're looking at how to improve the entrepreneurial journey, from getting their feet off the ground to scaling up their business."