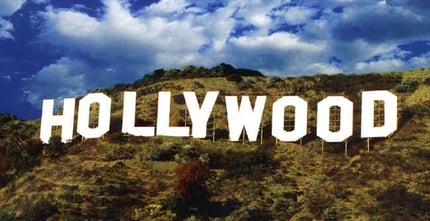 Experts share their tips and advice on BadCredit.org, with the goal of helping subprime consumers. Our articles follow strict
editorial guidelines
.
There's a fabulously fun site called celebritynetworth.com, where you can search the net worth, salaries and monetary histories of your favorite celebs. The randomize feature pulls up arbitrary celeb cash profiles from the database.
After a few random stumbles through the millions and billions, I came across another big number: $11.5 million.
But wait. There was something small just in front of the dollar sign. It couldn't be. Could it? NEGATIVE $11.5 million.
1. Chris Tucker


Comedian and star of the blockbuster "Rush Hour" movies Chris Tucker. That's right. The man who was once the highest paid actor in the world is now roughly $11.5 million dollars in debt.
How is that possible? He's facing foreclosure on his $6 million Florida mansion and owes the IRS $11 million in taxes.
2. Dennis Rodman


Other big time stars, who at one point earned big-time income, have faced similar financial woes.
Former basketball star Dennis Rodman, who once received a $27 million salary in addition to his many endorsements, was near a million dollars in debt in 2012. If he doesn't pay back his debt soon, Rodman could be locked up in Orange County jail for a spell.
3. Sinbad


Comedian and actor Sinbad is almost $11 million in the hole after filing chapter 13 bankruptcy  last year.
Of that debt, $8 million belongs to the IRS based on his income between 1998 and 2006, $2.3 million to unpaid California state taxes between 2009 and 2012, and few hundred thousand in credit debt (but who's counting anyway?).
ESPN 30 for 30 Films recently produced the documentary "Broke" which follows the careers of football players and how they go from multi-million dollar earners to broke retirees.
Why is that? How can you go from earning millions to facing crippling debt?
Even after the glory days of fame fade away, how do millions of dollars not sustain?
The stories provide a valuable lesson for us all
Financial literacy is imperative. If you don't establish good financial habits like spending consciously, saving for the future and investing, it doesn't matter how much income you have — poor financial habits set you up for broke.
Many celebrities experience what we call lifestyle inflation. With a sudden influx of money, they elevate their lifestyle, buying multi-million dollar homes, fancy cars, expensive nights out and more.
While a little bit of lifestyle inflation is understandable, the problem lies in the spend mentality it promotes. Rather than focusing on making money grow through saving and investments, the thought process is "What can I spend this on?"
Eventually you get to zero or worse (see: Chris Tucker's $11.5 million debt).
Photo credit: http://www.itslimo.com/; http://blogs.suntimes.com/; Wikimedia Commons