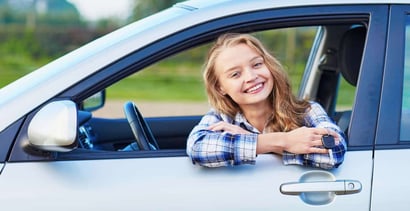 Think of your first car loan as a rite of passage to adulthood. It likely involves two firsts: car ownership and auto financing. Many lenders are hesitant to offer vehicle loans to young adults with no credit track record and perhaps limited financial resources.
But if you are 18 and want to buy a car, fear not — a few car lenders are eager to work with you. We review five in this article, all able to arrange a new auto loan online for folks with bad credit or no credit at all. They will compete for your business, so use these sources to obtain the best loan terms you can find.
Online Car Loans For Credit Newbies
These companies are in the business of matching car buyers with lenders. They prequalify you for a vehicle loan and distribute your loan request to a network of dealers and other lenders. You may receive multiple loan offers within minutes and auto financing on the same day.
Auto Credit Express is attuned to the needs of 18-year-olds with no credit history. The company works with a subprime lender network of dealerships that offer no-credit car loan options nationwide. It pairs your online loan request with a local dealer that will set an appointment for you to view the inventory of available vehicles and discuss the best loan option for your situation.
PenFed Credit Union is a great choice for first-time car buyers. Because it's a credit union, you'll get lower rates and more friendly terms than most banks can offer. You'll be required to open a checking or savings account with a $5 minimum deposit to become a member, but there are no account usage requirements.
Car.Loan.com Auto Loan can preapprove your loan right away and find you a lender within minutes. It boasts the most extensive online network of auto dealers specializing in financing vehicles for consumers with no or bad credit. These lenders operate quickly and may have you driving your new purchase off the lot on the same day.
You may get up to five offers within minutes of applying for a car loan from LendingTree. You can complete the paperwork immediately if you find a suitable loan offer. Many approved applicants purchase their new car in less than 24 hours. LendingTree is well known for its mortgages and personal loan lending.
myAutoloan.com works with a large private lending network that arranges car loans for borrowers with any type of credit, including those with no credit at all. After prequalifying your loan request, it can get you up to four offers within minutes. Each offer will specify an interest rate, loan term, and monthly payment requirement, and you can choose the loan that best fits your needs.
Tips For Getting a Car Loan at 18 With No Credit History
It's not unusual for an 18-year-old to have no credit history. Car dealers understand this and have developed strategies to help put you in the driver's seat. The following action items can smooth the process of applying for an auto loan.
► Get a Cosigner
Car dealers often require cosigners for the loan applications of credit newbies, as cosigners provide the credit history you lack. Cosigners reduce default risk by guaranteeing loan repayment, a solid positive in your favor. 
A cosigner with good credit will likely get you a better loan and a lower interest rate. Over time, you will establish your own credit history and may be able to refinance the vehicle without the cosigner.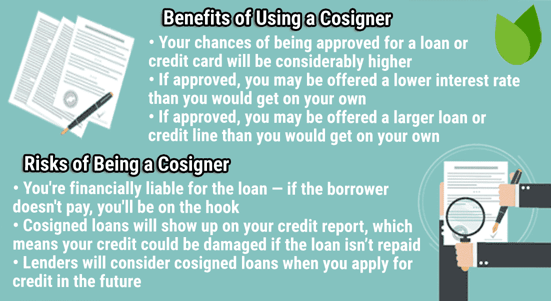 Enlisting a cosigner is a serious exercise. If you fail to meet the payment schedule, you'll place the cosigner in the awkward position of coming up with the money. That can damage your relationship with a friend or family member who was willing to vouch for you.
► Provide a Down Payment
Lenders are more likely to give you an auto loan when you have something to lose if you don't make the payments. You'll likely lose your down payment (and the car) if you default on your loan. That's called "skin in the game," and it motivates a borrower to fulfill the loan's obligations.
Although it varies by dealer, expect to put down a minimum of either 10% of the car's price or $1,000, whichever is less. Your credit approval chances improve in direct relation to the down payment size, and a large down payment helps lower your monthly bill. 
You'll find a new auto loan monthly payment calculator on most lender websites that illustrates how various down payments impact the cost of your loan.
Your down payment reassures dealers that you're serious about repaying the loan. In addition, a larger down payment reduces the loan amount, the monthly payment, and the annual percentage rate on the loan.
► Get a Credit Card
If time permits, getting a credit card before applying for a car loan can help you establish your credit history.
If you attend college or a trade school, apply for a student credit card. This is the best credit card for your situation because it's easy to get and doesn't require you to have a credit score. Use the card, pay on time, and you should earn a good credit rating within six months to a year.


If you aren't a student, a secured credit card may be your best credit card option. These cards require you to deposit cash collateral (usually starting at $200 and fully refundable) but are otherwise easy to get.
Credit card issuers send monthly data to all three major credit bureaus (Experian, Equifax, and TransUnion) to update your credit report. Each credit bureau maintains a database of consumer debts and payments. They update consumer credit reports monthly that show how well you meet your debt obligations for loans and credit cards. Credit score models then use this information to calculate credit scores.
Approval for an auto loan is much easier if you already have a positive payment record on your credit report. The same is true if you apply for a personal loan.
How Much Does a No Credit Car Loan Cost?
You may pay more than a 20% annual percentage rate for a no-credit car loan. The chart below shows average rates for various credit scores.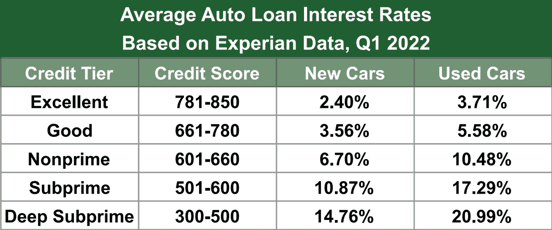 Since you have no score, expect to pay roughly the same average interest rate as someone with poor credit (i.e., below 580 on the FICO system). Many dealers may charge a higher interest rate, preparation charge (a few hundred dollars), or origination fee (typically 1% to 2%) that will add to the vehicle's total cost, but some may waive these extra charges. You may be able to roll fees into the loan principal.
Additional Costs to Consider
If you're getting your first car loan, you should work out a budget for the additional expenses you'll encounter, as they can add up quickly. They include:
Insurance: Insurance companies charge rates directly tied to credit scores since low-score drivers are statistically more likely to file insurance claims. Since a good score saves money, assume that the absence of a credit score will cost you 20% to 100% more. Our friends at ValuePenguin found that even cheap car insurance costs 18-year-olds almost $3,200 per year. The average price was about $7,400. The insurance industry considers folks below 25 to be risky drivers, which adds to the costs associated with no credit history.
Gas: With gasoline prices fluctuating between $3.50 and $4.50 per gallon, expect to spend about $200 to $300 per month at the pump. Of course, you'll save money by driving less or buying an electric vehicle.
Maintenance: Oil changes, tire rotations, and all sorts of other expenses add to the cost of car ownership. If you buy a new car, the dealer or manufacturer may cover some maintenance charges during an initial period. Conservatively budget at least $300 per year to maintain a new vehicle and double that for a used one.
Tolls and Parking: City drivers pay much more for tolls and parking than their country cousins. In some cities, you may have to pay several hundred dollars a month to park your vehicle in a lot or garage. You'll need to research local conditions to budget these costs correctly.
If you are concerned about the cost of vehicle upkeep, consider looking for a fuel-efficient car with a good warranty. Another alternative is to have your parents own and insure the vehicle. They can carry you on their cheap car insurance as long as you live in the same household.
Do Car Payments Build Credit?
Yes, auto lenders send payment information to at least one credit bureau each month. Building credit is straightforward: pay the bill on time and don't ever miss a payment or pay less than the required amount. 
It takes a month or two for the credit bureaus to open a file on a credit newbie. It may take up to six months to earn your first FICO credit score. 
Expect a fair credit score initially (mid to low 600s or so), but consistent, timely payments may elevate you to good credit (670+ FICO) well within the first year.
Can an 18-Year-Old Get a Loan From a Bank?
Banks are a tough place to get your first loan. They are conservative lenders and usually require a relationship with their borrower community. 
A better choice may be a credit union, which is similar to a bank but is controlled and owned by its members. You must open a checking or savings account to join. Most support online banking and mobile apps.
Credit unions tend to be friendlier and more willing to lend to credit newbies. The underlying vehicle secures the car loan.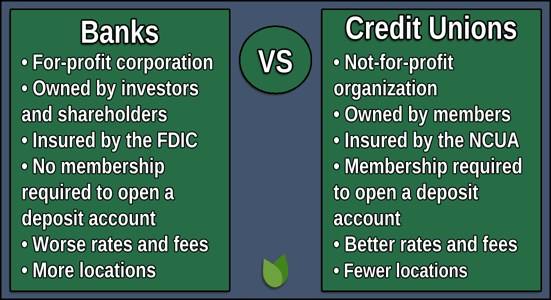 A credit union may reluctantly repossess your automobile if you default on the secured loan. You'll find that credit unions offer excellent unsecured and secured loan rates (and one or more savings account types with high yields), but the catch is that many restrict membership. There are some national credit unions with open enrollment, so you should be able to join one.
Can You Get a Car Loan While Having Student Loans?
Yes, many students have student loans and car loans. If you're 18, you may have a federal student loan with payments deferred until you graduate. These loans should have a minimal impact on your ability to get a car loan. 
But if you have a private student loan you're currently paying, a car lender may limit your loan size. The picture gets far worse if you missed any recent student loan payments, a valid reason for a car lender to deny your application.
Start Your Credit Journey With the Right Car Loan
Our review of car loans for 18-year-olds with no credit shows that you have a respectable chance of winning credit approval for a car loan despite your lack of a credit history. We've also highlighted the costs and other considerations that affect your ability to afford a car. If your budget supports those costs, the odds are good that you can purchase a new or used car and get the right car loan.
Advertiser Disclosure
BadCredit.org is a free online resource that offers valuable content and comparison services to users. To keep this resource 100% free for users, we receive advertising compensation from the financial products listed on this page. Along with key review factors, this compensation may impact how and where products appear on the page (including, for example, the order in which they appear). BadCredit.org does not include listings for all financial products.
Our Editorial Review Policy
Our site is committed to publishing independent, accurate content guided by strict editorial guidelines. Before articles and reviews are published on our site, they undergo a thorough review process performed by a team of independent editors and subject-matter experts to ensure the content's accuracy, timeliness, and impartiality. Our editorial team is separate and independent of our site's advertisers, and the opinions they express on our site are their own. To read more about our team members and their editorial backgrounds, please visit our site's About page.