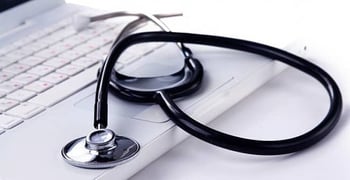 Our popular "How-To" series is for those who seek to improve their subprime credit rating. Our articles follow strict
editorial guidelines
.
Having your identity stolen can be a traumatizing, expensive and time-consuming ordeal. What can make it even worse is when your medical identity is stolen.
Medical identity theft can harm not only your financial life, but it can potentially impact your health as well.
When medical identity theft occurs, it can delay medical treatment, prevent access to prescription medications and even create false entries in your medical records.
This is one of the most dangerous and damaging forms of identity theft, one that should be carefully monitored against.
This guide is intended to show you how to prevent medical identity theft so you never have to experience the nightmare of this crime.
1. Protect your medical identity.
One of the best ways to avoid falling victim is to closely guard your personal medical information. This includes medical ID cards, insurance cards and information and even prescription cards.
Any medical bills or test results mailed to you should be treated just as you would any sensitive financial information.
Here are some good rules and guidelines to follow for protecting your medical identity:
Never share your medical or insurance information with someone who contacts you by phone or email. Even if it seems legitimate, question the authenticity of the requester. Ask for a phone number you can verify and then call back.
Health services or products that ask you to provide your health plan or insurance information should be authenticated. Avoid so-called "free offers" that ask for this information upfront.
Shred or otherwise destroy any paper copies of your medical bills or insurance statements. Even old prescription bottles can contain information valuable to an identity thief.
Don't forget to protect your electronic records as well. Keep your computer secure and maintain your medical files in a hidden folder.
"The most important thing is

to report the theft immediately."
2. Keep a close watch.
In order to be sure your medical identity isn't used by someone else, you need to keep a close eye on the information that is available to you. Maintain good records and verify your statements when you get them.
Keep these guidelines in mind:
You should closely monitor your medical bills, insurance statements and health records for signs of fraudulent activity. If anything looks suspicious, address it immediately.
Ask your provider for a summary of all benefits paid annually. Carefully review it for charges or benefits you don't recognize.
Keep your own set of records for any and all medical treatment you or your family receives. Be sure to protect it just as you do your financial records.
3. What to look for
Learn to recognize potential signs of medical identity theft and know what to do about them.
Here are some things to watch out for:
Bills or insurance statements for services and procedures you didn't receive
Denial of coverage for reaching your benefit limit
Attempts to collect a debt for medical bills you don't owe
Pharmacy notifications for conflicting prescriptions
Medical records showing a condition you don't have
The most important thing to do if you suspect you are a victim of medical identity theft is to report it immediately.
Contact your insurer and/or medical provider to let them know of a problem. Request a copy of all your medical records so you can review them for signs of fraud.
Know your rights when it comes to requesting your records – the provider must provide you a copy within 30 days of receiving your request.
Hopefully this guide will help to keep you and your family from going through the nightmare of medical identity theft. Being aware of the things to watch out for is the best way to prevent this from happening and to stay safe.
Photo source: fraudavengers.org