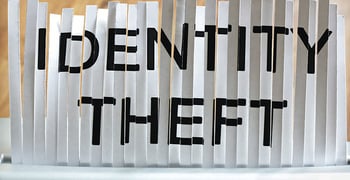 Our popular "How-To" series is for those who seek to improve their subprime credit rating. Our articles follow strict
editorial guidelines
.
Identity theft is a growing problem in our country. If you know anyone who has been the unfortunate victim of identity theft, you know how damaging it can be both emotionally and financially.
Recovering from the financial damage can be hard enough, but in order to recover emotionally, you need to reclaim your identity and restore your good name.
In this guide, I will tell you the immediate steps you need to follow in order to protect yourself from further harm. I will also talk about the process for reclaiming your identity and protecting yourself in the future.
Identity theft is damaging, but you have the ability to correct it.
Immediate steps to take:
1. The Federal Trade Commission (FTC) is the agency that oversees fraud and identity theft at the federal level. The FTC recommends that you place an initial fraud alert with one or all of the credit bureaus.
By law, each credit bureau must share this information with the others, but you can contact all three if you want to be safe.
2. Contact each of your creditors and banks to have a credit alert put on your accounts.
A credit alert requires the institution to take extra measures to verify the identity of anyone trying to access your accounts.
3. File an identity theft report with the FTC.
An identity theft report will help you when dealing with the various creditors, credit bureaus and businesses that may have been defrauded by someone using your identity.
4. Carefully check your credit report from each of the three credit bureaus and identify any accounts or activity that was not initiated by you. Continue to actively monitor your report.
5. Contact the local police or law enforcement agency where you live or where the identity theft took place to file a report with them.
6. Begin keeping meticulous records of all your activities and reports, including dates, times and any relevant names.
"The first thing to do is to begin

 cleaning up your credit report."
Reclaim your identity
1. The process of beginning to reclaim your identity after being a victim of identity theft can be a tedious one.
By law, the credit bureaus must block any disputed transactions from appearing on the credit report of anyone who has filed a valid identity theft report with the FTC.
2. Although it may seem like a lot of work, you should contact each financial institution you do business with and ask that your account be closed and reopened with a different number.
In doing so, you can also ask that they place your accounts on an extended alert. This will keep the extra measures for identity verification in place.
3. Continue to keep records of your activities and document any failures of businesses or agencies in following their legal requirements.
The FTC has a mechanism for reporting these failures. You have rights as a consumer under the Fair Credit Reporting Act (FCRA) and you should familiarize yourself with what they are.
4. Consider paying for a credit monitoring service. Many of them specialize in monitoring the credit reports of identity theft victims.
Do your research and choose a highly reputable and highly recommended service.
5. Educate yourself on all of the tips and methods for preventing identity theft. Review your Social Security statement for any fraudulent activity as well.
Finally, consider measures such as using a post office box and opting out of all marketing materials that you can. Oh, and invest in a shredder.
Identity theft is a terrible ordeal for anyone to go through, but you can recover from it. By following the steps in this guide and keeping diligent, you will get through it.
If you stay on your toes because of this event, that may be a silver lining to a very dark cloud.
Photo Source: www.quizzle.com