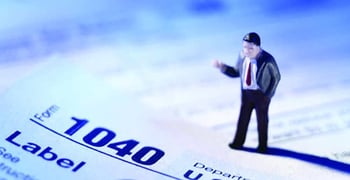 BadCredit.org publishes personal finance studies on the latest trends in the subprime marketplace. Our articles follow strict
editorial guidelines
.
Americans may need to prepare to pay more in taxes in the near future.
A new report from the tax publisher Commerce Clearing House (CCH) found many popular tax credits are set to expire by the end of 2013. Unless Congress acts to renew these credits, Americans will lose these financial benefits.
At the end of this year, the tax credit for the cost of materials to remodel your home to be more energy efficient will expire.
You can currently deduct 10 percent of the material costs up to a maximum of $500. The $7,500 tax credit that applied toward electric vehicles will also expire by the end of the year.
"Many popular tax credits are

set to expire by the end of 2013."
Also, the law will switch to make it more difficult to make charitable donations from your IRA.
Commuters could lose the $245 a month tax break to help cover commuting expenses. Finally, teachers could lose the $250 credit for buying school supplies for their classrooms.
If you plan on using any of these tax credits, it would be a good idea to make these moves in 2013.
While the government could renew these tax credits, that is not a guarantee.
Act now so you can get the financial benefit of these tax credits before they disappear.
Source: cchgroup.com. Photo source: deckerusa.com