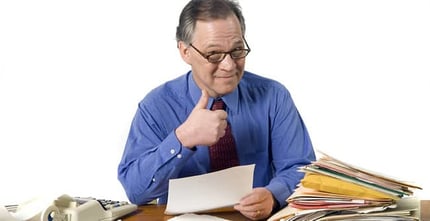 BadCredit.org publishes personal finance studies on the latest trends in the subprime marketplace. Our articles follow strict
editorial guidelines
.
A new study conducted by BMO Harris Bank showed an overwhelming majority of Arizonans feel confident with the job they did preparing their taxes.
Eighty-seven percent of Arizona residents who filed their own taxes said they believe they've taken advantage of every credit and deduction available to them. This compares to 83 percent nationally.
However, the study went on to show only 57 percent of Arizonans polled felt they understood how capital gains were taxed and just 58 percent understood dividend income tax treatment.
The implications of this study seem to indicate an overconfidence in tax preparation and filing by those Arizona residents who do not hire a tax professional.
"Eighty-seven percent said they've

taken advantage of every deduction."
The BMO Harris Bank study found 56 percent of Arizona residents do not hire a professional to do their taxes, instead relying on tax preparation software or their own calculations. This compares with a national average of 48 percent.
As for what Arizona tax payers would do with any tax refund they expected, 37 percent plan to pay bills or pay down credit card debt. A further 31 percent will save or invest their returns, while 21 percent will use it for travel and leisure items.
As this was the first year for the study, it remains to be seen whether the trend is for an increased use of tax professionals.
It also will be interesting to see whether the percentage of those who understand the tax treatment of investment income increases or decreases over time.
Source: ktar.com. Photo source: villagegreen.com