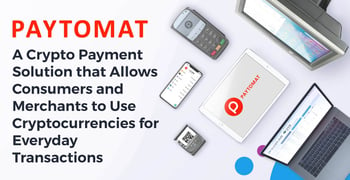 Experts share their tips and advice on BadCredit.org, with the goal of helping subprime consumers. Our articles follow strict
editorial guidelines
.
In a Nutshell: Cryptocurrency offers an enticing alternative for consumers who have limited access to credit or loans. But it isn't yet as widely accepted as traditional payment methods. Paytomat aims to change that with its payment system that allows merchants and consumers to quickly and efficiently conduct cryptocurrency transactions. The system can help underbanked and credit-poor consumers pay for everyday goods and services with digital currency. Paytomat also offers a proprietary wallet to facilitate those transactions and plans to expand its functionality soon.
Underbanked, unbanked, and credit poor consumers may not have access to lines of credit and loans to purchase homes, pay medical bills, or deal with emergencies. And if they can access financial services, their rates are usually substantially higher than those for people with established, positive credit profiles.
When they need financial help, they often turn to payday loans, which can perpetuate the debt cycle if not used responsibly. But cryptocurrency is becoming a popular alternative for those consumers because it is open to everyone regardless of credit history. And digital currencies bypass many of the fees and expenses of traditional financial products.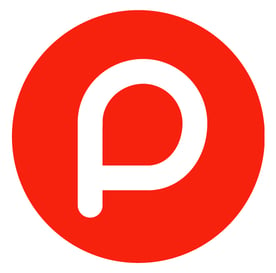 While crypto's usefulness has been limited by its acceptance in the market, that is starting to change. Governments, including those of Malta and France, are pioneering legislation that will help bring crypto into the mainstream.
In the meantime, most cryptocurrency holders have to exchange their assets for fiat funds to buy everyday goods and services.
But Paytomat aims to disrupt that dynamic through its crypto payment solutions for merchants, allowing them to accept digital currency for everyday transactions.
"Paytomat started as a B2B service for cryptocurrency payments in-store. Over time, it became a one-stop solution for daily cryptocurrency usage, and added a mobile wallet as a core product," said Yurii Olentir, Paytomat CEO.
More than 300 merchants currently use Paytomat to accept over 18 different cryptocurrencies. And as those numbers grow, so do the options for consumers who turn to crypto in place of other financial products.
Crypto Payments Offer an Alternative to Mainstream Financial Services
Low credit scores and past missteps can limit consumer access to loans and other products that help people meet everyday expenses. And some people in developing or unstable economies may not even have access to the financial products that many of us take for granted.
In 2017, the World Bank even acknowledged cryptocurrency as a powerful solution to the persistent financial problems that have plagued 31% of the world's adult population.
"Cryptocurrency is a perfect fit for people who have no access to traditional banking or have a bad credit score," Olentir said. "The biggest benefit of Paytomat is access to a global payment network that allows consumers to use the same currency anywhere in the world without high fees and bank involvement."
Currently, when crypto holders need money for everyday expenses, they have to sell their assets in exchange for fiat. While blockchain technology makes transactions among crypto users fast and efficient, converting crypto into fiat still takes time and incurs additional expense.
Using crypto to pay for goods and services directly would be a cheaper, more efficient solution — not to mention faster than paying with a credit card. That would allow consumers to spend Bitcoin, Ethereum, or other cryptos to buy everyday items — from groceries to movie tickets.
Paytomat's direct crypto payment solution aims to foster those transactions — and countless others that consumers encounter. But rather than exchanging digital currency for fiat — which is currently required — Paytomat leverages the benefits of transacting with crypto.
Payment Solutions for Merchants and Consumers Help Spur Broader Crypto Acceptance
Paytomat offers merchants a ready-to-install solution that integrates with existing payment systems without any additional hardware or third-party software. And the solution can be deployed via plugins for point-of-sale and ecommerce systems.
In either case, Paytomat requires no additional equipment, training, or system overhauls. That allows merchants to expand their businesses to encompass the crypto economy with minimal time and effort. Free enrollment and no service fee keeps costs down for consumers, and merchants can convert crypto payments into other cryptocurrencies or fiat. Businesses find that versatility attractive, and it expands their customer pool to include crypto-based consumers.
"The truth is that merchants always adapt to whatever payments the customers demand from them. Otherwise, if the demand becomes too overwhelming, they could go out of business," Olentir said.
Paytomat enables merchants to quickly, and affordably, meet those demands. And it allows consumers to spend their cryptocurrency without the hassles of conversion. Paytomat is completely free for merchants, and the network currently supports major cryptos like Bitcoin, BitcoinCash, Ethereum, and others.
Customers pay for items by scanning a QR code using any compatible wallet. And Paytomat offers a proprietary wallet, which is designed to make payments even faster and more efficient.
Paytomat Wallet Offers Speed, Convenience, and Perks
Paytomat Wallet can store, manage, and spend crypto assets all from one intuitively designed app. And it is a non-custodial wallet, which means users have direct access to their crypto funds. Much like keeping money in a piggy bank, users can crack it open and use their money for whatever they want, whenever they want to.
Custodial wallets, on the other hand, are held — along with the assets they contain and the private keys required to make transactions — by a third party. That is akin to depositing money in a bank or credit union; while the money is still yours, it's under the direct control of another entity.
Custodial wallets also have limited usability. But Paytomat's non-custodial wallets offer immediate accessibility and are more practical for people who want to spend, rather than save, their crypto. That type of wallet is well-suited to the needs of Paytomat users.
Paytomat doesn't limit users to that option but does explain that its proprietary wallet was developed "to ensure the speed and convenience of payments" within its system.
Paytomat Wallet is available for both iOS and Android and offers faster transaction confirmation than third-party wallets. To help facilitate payments, it also shows the fiat equivalent of all currencies contained in the wallet. And it displays the current exchange rates to ensure users receive maximum value when spending their crypto.
Future releases of Paytomat Wallet will include a built-in catalog that displays merchants who accept payments via Paytomat.
Along with a new version of its wallet, Paytomat is planning a rewards program for its users. Perks will include special offers from participating merchants, Airdrop capabilities for premium currencies, and synced address books that will allow payments without an address.
Expanding the Accessibility and Reach of Crypto
Paytomat helps users navigate the world of cryptocurrency with the ease of mainstream payment options. The company also plans to offer underbanked populations more benefits through additional wallet features and a loyalty program that gives users bonuses for each transaction.
Recently, Paytomat listed its proprietary PTI coin on Huobi Pool ECO, one of the world's largest digital asset trading platforms. Huobi Pool provides service to millions of users in more than 130 countries, and its mission is to advance the development of the public blockchain ecology. Paytomat is now part of that mission and is expanding its reach among consumers and merchants.
"It's a big step for us," Olentir said.
Paytomat is also in the process of establishing partnerships that will help expand its user base and reach more consumers and merchants. Those partnerships will serve to advance its mission of providing financial inclusion through accessible and usable cryptocurrencies.
"Partnerships are an important part of our strategy for onboarding new users and testing our products," Olentir said. "It's not possible to achieve any significant progress without connecting with industry leaders."