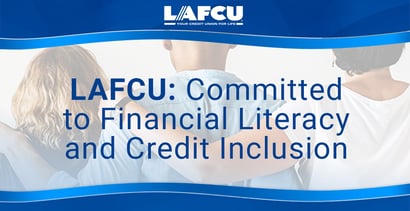 Experts share their tips and advice on BadCredit.org, with the goal of helping subprime consumers. Our articles follow strict
editorial guidelines
.
In a Nutshell: Michigan is known as a center for American automobile production, but large swaths of the state remain predominantly rural. LAFCU serves almost 70,000 members statewide, in urban and rural locales, with affordable products and services. The institution also maintains a commitment to financial well-being for everyone in the communities it serves. LAFCU embodies the credit union ethos of people helping people through credit-building products and services and financial education and inclusion programs.
The capital city of Lansing, located in the center of Michigan, was the site of the Oldsmobile car company's main factory operation throughout the 1900s. For generations, Oldsmobile was a primary employer and a chief driver of economic growth in Lansing, first as an independent manufacturer and later as a component of General Motors.
But in the areas around cities like Lansing and Detroit in Michigan, agriculture remained dominant. In fact, during the Great Depression in the 1930s, an Oldsmobile factory employee asked Lansing's bankers for financing to purchase a cow for his farm.
Times were hard, and the banks were unwilling to extend the loan. That would have been the end of it, but the employee decided to take matters into his own hands. He and a few of his colleagues pooled $95 to start a credit union now known as LAFCU — and he got his cow.


"Because we started as a credit union for Oldsmobile employees, people assume our first loan must have been for a car," LAFCU Chief Marketing Officer and Chief Diversity Officer Kelli Ellsworth Etchison said. "We tell them it was for another three-letter C-word: cow."
Lansing is still an automotive manufacturing center, but things have changed. The Oldsmobile factory shut down in the early 2000s. Since then, changing consumer preferences and social and demographic transformations have affected Lansing and surrounding communities in ways that have not always been positive.
But LAFCU has remained a consistent force in the community. Today, the institution operates under a statewide charter and serves nearly 70,000 Michigander members with a full suite of affordable products and services. The institution also drives community regeneration through credit-building programs, financial education, volunteerism, and charitable donations.
Products and Services Help Broaden Credit Access
Farming is still a vital industry in Michigan. The state is the nation's third-largest apple producer, and agriculture contributes more than $100 billion annually to Michigan's economy. LAFCU serves urban and rural members through 24/7 online and mobile banking, as well as at 10 branches located in and around Lansing. It offers a full suite of personal and business banking, lending, and investment products.
In keeping with the credit union philosophy of people helping people, inclusion is a common theme in LAFCU's product offerings. The institution takes a four-pillared approach to support unbanked and underserved community members through LAFCU Serves. The program helps them as they strive to build credit and achieve personal financial security.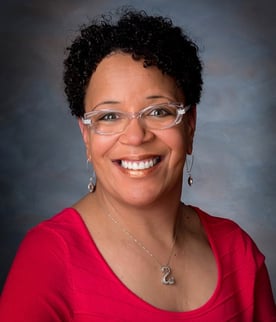 The first pillar encompasses loan offerings. LAFCU offers a lower-cost debt consolidation loan that reduces interest burdens and monthly payments for those who want to eliminate credit card debt. It also has a secured loan product that sets aside collateral to help those with credit issues build their scores.
The savings pillar includes a reloadable debit card product with a prepaid balance. It's a convenient way to build a better credit score safely. LAFCU also offers Holiday Club Accounts through which members can automatically set small dollar amounts aside for later access.
The third pillar encompasses membership benefits, including free credit counseling, free $2,000 accidental death and dismemberment insurance, guaranteed issue life insurance, and savings on cellphone data plans.
"Years ago, when I was trying to get reestablished after a life change, I used the Holiday Club Account myself," Ellsworth Etchison said. "When I share my own journey, it helps people understand that they can do this."
The fourth pillar of LAFCU Serves is education, and the credit union provides financial literacy instruction to everyone from students to community members. LAFCU reaches out to ensure that as many individuals as possible learn responsible financial practices and deal with everyday money realities.
Initiatives Reach Schools and Community Members
LAFCU Serves educational programs include seminars and workshops on preventing identity theft and understanding how to build and reestablish credit. Potential homebuyers can take advantage of programs that help them understand the mortgage market and learn how to qualify for a favorable loan.
Seminars on financial planning for retirement prepare community members for life after work, and sessions on recognizing predatory lending offer protection from online hazards.
LAFCU also partners with GreenPath to provide financial wellness and budgeting assistance programs. LAFCU bundles many of its educational offerings into a comprehensive course the credit union calls Pathway to Financial Transformation. The course was first presented during the early days of the COVID-19 pandemic and includes 16 one-hour virtual sessions designed to reach all community members.


LAFCU aims to have a similar impact in local schools. The credit union presents financial education modules to students through its partnership with Banzai. Staff members go into schools to present Financial Reality Fairs and illustrate the real-world impact of financial decision-making. And every year, the credit union offers scholarships to deserving students.
"One of the neat things about our scholarships is we stay away from a focus on GPA," Ellsworth Etchison said. "A lot of our recipients are first-generation college students, and we just want to see that they have a good heart and that they want to go to school."
LAFCU: Donations and Volunteerism Help Give Back
LAFCU Listen & Learn Program is another educational offering. Listen & Learn sessions are aimed at young readers and don't necessarily relate to financial topics. Instead, they guide learners through engaging live, virtual events that are recorded and posted on LAFCU's YouTube channel where there also are book readings by staff and community member volunteers.
Listen & Learn is just one of many ways LAFCU staff members support credit union initiatives. Under the LAFCU Community banner, LAFCU sponsors its community and student financial literacy initiatives while productively managing nearly $1 billion in member assets.
A major investment in hometown pride — an important ingredient to a robust community Ellsworth Etchison believes — is LAFCU's inaugural and continuing sponsorship of the Lansing Lugnuts, a High-A affiliate of the Oakland Athletics. The credit union is also the presenting sponsor of LAFCU Fireworks Spectacular events, a "not to be missed" activity after Lansing Lugnuts baseball games.
The credit union also donates more than $100,000 annually to support initiatives and partnerships that feed the hungry, provide financial education to schools, and support music and the arts. Many LAFCU staff members participate in clothing and toy drives, especially during the holidays or in response to the need in its communities.
In 2020 almost immediately after Michigan's stay-at-home order to curb the spread of COVID-19, LAFCU partnered with another area credit union to obtain a matching grant from Michigan's credit union trade association foundation to help the YMCA distribute resources to food-insecure students in lower-income areas especially affected by the pandemic.
"Through that program and a donation to the local food bank, we were able to provide 23,000 meals to people who needed emergency help," Ellsworth Etchison said.
Lansing-area residents are also likely to encounter LAFCU staff members at community volunteer events that support organizations, including Habitat for Humanity.
It's a far cry from the days when a loan for a cow could make the difference for a single enterprising farmer. But in many ways, the people helping people ethos behind that original loan still holds. LAFCU still provides essential support to the communities it serves and makes a difference in peoples' lives.
"When you're economically stressed, the idea of saving for the future seems like a far-away notion," Ellsworth Etchison said. "But when we all help each other be more successful, we create a stronger community."