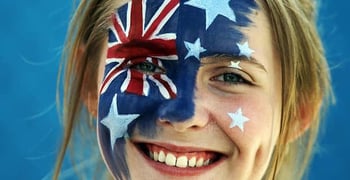 BadCredit.org publishes personal finance studies on the latest trends in the subprime marketplace. Our articles follow strict
editorial guidelines
.
It seems Americans aren't the only ones with serious credit problems.
According to the Australian credit data company Veda, 2.3 million Aussies are at either high or extreme risk of a credit default in the next 12 months.
Veda is similar to the U.S. credit rating company FICO, the firm that created the first credit scoring system here.
The system Australia uses to determine credit health and creditworthiness is based on a zero to 1,200 point rating system. The higher the score, the better a person's credit risk.
The statistics released by Veda also showed wide disparities based on demographics and areas of the country.
The highest overall scores were found in the Southern regions of the country, in Tasmania, New South Wales and South Australia.
The exceptions are found in more densely populated and ethnically diverse cities, such as Sydney and areas of the Queensland coast. The lowest overall scores were found to be in the Northern territories.
Demographically, the younger sections of the population between the ages of 25 to 39 are also more likely to face credit default.
"80 percent of Australians have

never accessed their credit report."
One additional finding that came out of this study was a statistic that is even worse than what we find here in the U.S. – nearly 80 percent of Australians have never accessed their credit report.
By contrast, only around 25 percent of Americans have never accessed their credit report.
As the global economy continues to improve, Australia's own economy has been struggling of late. The main driver in recent years has been China's thirst for oil, copper, steel and other commodities.
With the Chinese demand down lately, Australia has felt the pinch. It is hoped an increase in global demand will help spark a pickup in Australia's economy and improve the credit numbers there.
Source: newsroomamerica.com. Photo source: bp.blogspot.com.