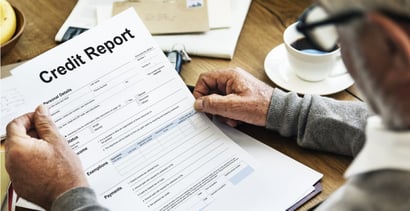 Your credit reports are loaded with information, including personal data, employment information, public records, collections, credit inquiries, and your accounts. 
Some of that information may be considered derogatory in nature. And as you may expect, derogatory credit entries can lower your credit scores. In addition to lower credit scores, derogatory credit entries may also keep you from qualifying for credit cards, loans, and leases, among other things. 
Let's dive deeper into derogatory credit entries and how much trouble they can cause you.
Examples of Derogatory Credit Entries
Lenders use the information on your credit reports to examine how you've managed your credit obligations in the past. A derogatory entry is an item on your credit reports that a lender or a credit scoring model may consider negative or indicative of improper credit management.
Some examples of derogatory marks you may find on a credit report are:
Derogatory credit entries can negatively affect your credit scores. These credit report entries may also cause you to qualify for less attractive loan terms or perhaps, not qualify for financing at all. 
If you've ever heard the term subprime, these are the types of credit report entries that will cause you to be considered a subprime applicant by lenders and other service providers. 
How Derogatory Marks Affect Your Credit Scores
To understand how a derogatory credit entry may influence your credit scores, it's important to first look at how credit scoring systems work. Despite what many people believe, the individual items on credit reports aren't worth a specific number of points where your credit score is concerned. Nothing is worth "X" points in your credit scores because that's not how scoring models work. 
Instead, credit scoring systems (including those developed by FICO and VantageScore) consider the aggregate of information on your credit report. The scoring model will then evaluate your entire credit history and assess your overall credit risk level based on complex scoring metrics. 
If the scoring models consider you an elevated credit risk, that translates into a lower credit score. This lower score indicates to a lender that you're more likely to pay your credit obligations late in the next two years.
The opposite is also true. If the scoring models consider you to be a lower credit risk, that will translate to a higher score. And, of course, higher scores indicate that you are more likely to continue to make your payments on time, and lenders love that.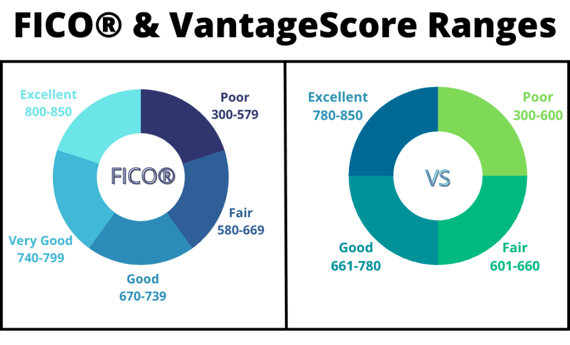 Recent derogatory information has a larger impact on your credit scores than older mistakes. In other words, a collection account that showed up on your credit report last month is a bigger problem than a collection account from four years ago. 
Another detail that determines how much a derogatory mark may affect your credit score is its level of severity. A 30-day late payment can certainly hurt your credit scores. But a 90-day late payment can hurt your scores much more.  
Finally, your overall credit experience can come into play as well. Someone with one or two years of credit experience may end up with lower credit scores as a result of a derogatory credit entry than a consumer who has decades of credit history and dozens of accounts on their credit reports.
Most Negative Marks Are Removed Within 7 to 10 Years
The Fair Credit Reporting Act (FCRA) is the primary federal statute that governs the credit bureaus where consumer credit reports are concerned. Experian, TransUnion, and Equifax — aka the "Big 3" credit reporting agencies — are only allowed to keep negative information on a consumer credit report for as long as the FCRA allows. 
Different time limits address how long a derogatory item can remain on your credit reports. Most negative marks must come off your credit report within seven to 10 years. But there are a few exceptions to these general rules. 
The chart below shows how long a derogatory credit entry may be allowed to stay on your credit report under the Fair Credit Reporting Act.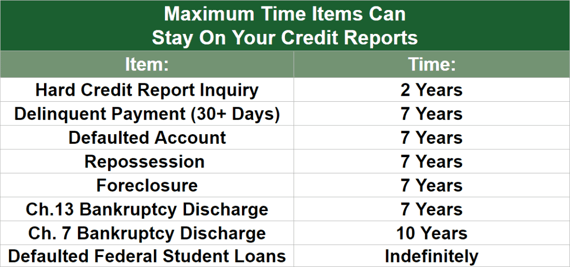 Positive information can stay on your credit reports indefinitely as there is no legal requirement to remove them. But if you close an account (such as a credit card), the credit bureaus will proactively remove the item from your credit reports after 10 years of inactivity.
This is one of the reasons why closing a credit card may negatively impact your credit scores.
Note: This choice to remove inactive accounts after a decade is a policy of each credit bureau as of the date of publication of this article. This policy can, of course, change over time.
How to Remove Derogatory Information From Your Credit Reports
If a negative item on your credit report is accurate, you can't force a credit bureau or the data's furnisher (the creditor or lender that reported it) to remove it. 
Per the FCRA, a credit bureau can leave most negative items on your credit report for seven to 10 years as long as it's accurate and able to be verified. But if a derogatory entry on your credit reports is incorrect or unverifiable, there is certainly something you can do. 
When credit reporting errors occur, you have the right to dispute those issues. 


Disputing credit errors is free of charge. You're not going to get a bill from the credit bureaus if you choose to dispute your credit report information. You can even visit the Federal Trade Commission website for a helpful guide to walk you through the process. 
Some people may choose to hire a credit repair company to manage the dispute process on their behalf. If you decide to go this route, make sure to do plenty of research. 
It's important to understand the fees you will have to pay a credit repair company and confirm that the company you're considering is reputable and follows the law that governs credit repair organizations. 
Rebuilding Positive Credit
You may also come across advice about rebuilding your credit to counteract the derogatory entries on your credit reports. Be realistic with your expectations. 
Opening new accounts won't erase past credit mistakes, even if you manage them exceedingly well. But strategically opening a few positive credit cards or loans could be a step in the right direction. The final impact, of course, depends on your overall credit situation. 
Another factor to consider here is that it can be challenging to qualify for new financing when you have derogatory marks on your credit reports. For example, you may not be eligible for credit cards designed for consumers with excellent credit, but you may qualify for credit cards for bad credit. 
A secured credit card may be a good fit since those card issuers tend to have more lenient approval criteria for people with poor credit. A secured credit card can be a good choice to build credit for the first time or rebuild bad credit.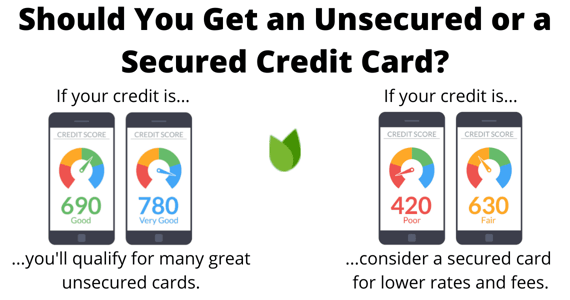 In addition to secured credit cards, consider asking a friend or family member to add you as an authorized user onto one of their existing credit card accounts. If the card issuer reports authorized users to the credit bureaus, the account may have the potential to help you improve your credit scores. 
Keep in mind that any derogatory information associated with that account (i.e., late payments, charge-offs, etc.) could have the opposite effect and damage your credit score.
A little personal note for you… The authorized user approach is how I built credit back in the 1980s. So, not only does the approach work, but it has been a real credit-building strategy for many decades. 
Bad Credit Doesn't Have to Be Your Reality
Derogatory credit entries come with a lot of negative financial consequences. In fact, there's almost no redeeming value of derogatory credit entries. But you don't have to sit back and accept that bad credit will always be your reality. 
Credit reports have a finite memory as it pertains to negative information. And if you're patient and commit to proper credit management, it is entirely possible to rebuild your credit after a setback. 
Advertiser Disclosure
BadCredit.org is a free online resource that offers valuable content and comparison services to users. To keep this resource 100% free for users, we receive advertising compensation from the financial products listed on this page. Along with key review factors, this compensation may impact how and where products appear on the page (including, for example, the order in which they appear). BadCredit.org does not include listings for all financial products.
Our Editorial Review Policy
Our site is committed to publishing independent, accurate content guided by strict editorial guidelines. Before articles and reviews are published on our site, they undergo a thorough review process performed by a team of independent editors and subject-matter experts to ensure the content's accuracy, timeliness, and impartiality. Our editorial team is separate and independent of our site's advertisers, and the opinions they express on our site are their own. To read more about our team members and their editorial backgrounds, please visit our site's About page.