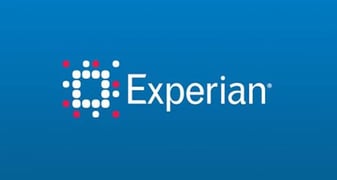 Our popular "How-To" series is for those who seek to improve their subprime credit rating. Our articles follow strict
editorial guidelines
.
Experian offers users instant online access to their Experian credit report and FICO score with daily monitoring and custom alerts when their scores go up or down, known as the Experian Credit Tracker, for a monthly fee.
You have seven days to cancel your trial membership free of charge, but if you miss that period, you're subject to charges on the card you provided at the time of sign up.
After the first month, an Experian membership can cost between $19.95 and $29.95 for each additional month you continue to use the service, depending on which site you used to enroll and the plan you opted into.
If you do not cancel within the trial period, you are automatically enrolled.
This is the part that seems to confuse users who say they did not authorize any memberships or for Experian to deduct any funds other than the upfront fee. Generally it costs $1 to order your initial report and score.
However, Experian.com and other sites promoting Experian's line of products do state in fine print that if you do not cancel during your trial period or any time thereafter, a recurring charge will occur in order to continue to monitor your credit report and score as an active member.
"I enrolled in this service to check my credit. I was unaware there was a monthly reoccuring [sic] charge and was told by the customer sales/service rep that it was clearly marked on the site. Well not so much." – Chris of Dayton, Ohio on April 13, 2015
Unfortunately it seems Experian has made the process of cancelling a difficult one to navigate, as multiple users have complained on sites like ConsumerAffairs.com, where the company holds a one-star overall customer satisfaction rating.
Like Pete Seeger once said, "Education is when you read the fine print. Experience (or Experian, in this case) is what you get if you don't."
Here's what we found when we went to Experian.com:
For Triple Advantage or Experian Credit Tracker members, call 1-877-284-7942 or email support@experiandirect.com. For ProtectMyID members, call 1-866-960-6943 or email support@ProtectMyID.com. Even if you're unsure which plan you have, these numbers and email addresses should be able to get you in touch with someone who can find out.
Sorry, but there is no way to cancel your membership online. You can send an email to the addresses listed above, but you'll likely be advised to call as multiple reviewers confirm the only way to actually cancel is via phone. This is, of course, a final attempt to get you to speak to a representative who can try to convince you otherwise. One reviewer described the process as "long and awkward."
When dialing, press 1 for membership services (if you're being regularly charged, whether it was with your consent or not, you're an active member) and then 1 again for billing and membership questions. You will then be placed on hold until the next representative is available and will be asked for your Social Security number to verify your identity. From there, simply state that you wish to cancel and the customer service rep will handle it.