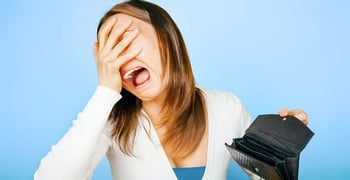 Experts share their tips and advice on BadCredit.org, with the goal of helping subprime consumers. Our articles follow strict
editorial guidelines
.
When you're deep in debt or are facing a big unexpected expense, a financial solution can often seem miles away. Whether it's a mountain of credit card bills, a major car repair, emergency medical expense or any of life's other surprises, finding a way to meet your financial obligations can be challenging.
If you find yourself staring at expenses with no idea how to cover them, a personal loan may be just the solution for you. Personal loans are normally shorter term loans and usually come with a far lower interest rate than a typical credit card.
Personal loans are also usually unsecured, which means you need to demonstrate at least some financial responsibility to obtain one of these loans.
Keep in mind that taking out a personal loan isn't a cure-all for every financial hardship you encounter, but it may make sense in a variety of situations. Here are five reasons why personal loans can be a great idea:
1. You temporarily need money … and fast
Unexpected expenses can put a dent into any budget. Before pulling out the credit card to pay for these emergencies, consider taking out a personal loan instead.
Personal loans almost always have a lower interest rate than credit cards, and they have a fixed payment and a shorter duration. This makes it a less costly alternative to reaching for your plastic.
2. You want to consolidate debts under a lower interest rate
Using a personal loan to pay off high interest credit card debt can be a good financial decision in many cases.
Consider the following: If you've got $10,000 in credit card debt, you're probably paying around $400 per month – half of which is interest. At that rate it would take nearly three years and cost more than $3,700 in interest.
By taking out a personal loan and making the same monthly payment, you could cut your payoff time in half and reduce the amount of interest you pay by more than $2,000.
3. You want to boost your credit score
Since a personal loan is unsecured, it is considered a high-risk loan. When paid off on time, this type of loan can have an immediate and positive impact on your credit score.
For anyone who is considering a major purchase and is looking to build credit or to boost their credit score, this is a simple and effective way to do it.
4. You're starting or running a small business
For small business owners, using a credit card to finance purchases may seem like a good plan, but it can be a costly way to go.
A personal loan – especially if it is secured by some type of business asset – is a less expensive alternative and may even lead to establishing a business line of credit with your financial institution.
5. You want to stop relying on credit cards
If you find yourself in the position of opening up new credit cards just to transfer higher-rate balances to them, getting a personal loan could be a way to break the cycle.
Using a personal loan to consolidate your credit cards requires a degree of discipline. However, if you are able to do it successfully – meaning drastically reducing your credit card spending – then this could be a solution for you.
Convinced? Start browsing our selection of affordable personal loans today.
The use of personal loans to meet emergency financial situations or to reduce your level of overall debt can be a solution for many of us. However, that's not to say personal loans are the solution for all financial hardships. If you are serious about taking control over your finances, reducing your debt and improving your credit standing, the responsible use of a personal loan may just be the right way to do it.