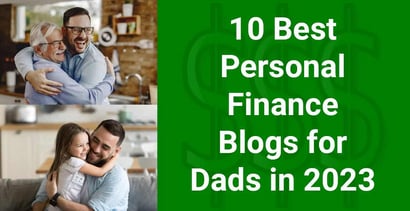 BadCredit.org publishes personal finance studies on the latest trends in the subprime marketplace. Our articles follow strict
editorial guidelines
.
If you're a father, you've got to make time for things — it's as simple as that. Parenting is a constant juggling act of equally critical priorities that all need more time than you can give them.
Ensuring there's enough money to meet today's and tomorrow's challenges is one of those critical priorities. Although fathers aren't automatically the breadwinners in modern households, every father is responsible for at least one child who depends on a parent's sound financial judgment to make ends meet and potentially transfer a significant nest egg for a financial head start.
If you're a father with household responsibilities, we have a treat for you: a list of 10 personal finance blogs produced with you in mind. Wherever you are in your financial journey as a parent, this list of blogs, compiled strictly on merit by our expert team, has something you can use.
Best for Family Financial Education: Rich Dad


Robert Kiyosaki is the Rich Dad who, with his wife, Kim Kiyosaki, co-founded the Rich Dad Company to be a spirited advocate for financial education. They're a couple that achieved financial independence in 1994, turned their successful journey into a popular board game called CASHFLOW® 101, and dedicated their lives to helping people generate more cash coming in than going out.
The Rich Dad formula is financial education simple enough for a 9-year-old to understand. Check out the Rich Dad blog for actionable advice on family finances, business building, and investing.
More About Rich Dad
In 1997, Robert published "Rich Dad Poor Dad," a book that went on to become the bestselling personal finance book of all time
Robert and Kim offer coaching, classes, and a store where you can purchase the CASHFLOW 101 board game
Best for Retirement Fundamentals: Good Financial Cents®


Jeff Rose is a certified financial planner and the proprietor of Good Financial Cents, a blog about making the most of what you have and turning it into something more.
If you're a father without a lot of time, you will find easy-to-digest fundamentals on making and managing money, investing, optimizing tax status, and other crucial financial topics, including insurance, retirement, banking, home, credit, and debt.
It's a one-stop shop for busy fathers looking to bring their families a high level of financial peace of mind.
More About Good Financial Cents
Jeff served in the army reserve for nine years, including deployments to Iraq
He once lost $5,000 on a penny stock and initially failed at real estate investing, so he understands how to help people overcome financial mistakes
Best for Lifestyle Advice: Mr. Money Mustache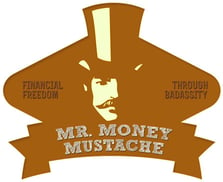 Mr. Money Mustache is the sort of guy who wants to think creatively about wealth building and early retirement, but he has a child he feels he occasionally needs to think about. That's a bit glib, but it's not far from reality because there's plenty of room for manliness — and downright silliness — in his approach.
The Mr. Money Mustache blog charts a course from family to divorce and a new girlfriend. Mr. Money Mustache would like to enjoy expensive pints of microbrew at restaurants and purchase dealer-financed cars, snowboarding trips, and road biking equipment, but he has responsibilities to consider.
More About Mr. Money Mustache
Mr. Money Mustache considers himself "fairly good at not buying unnecessary crap" and wants you to follow his lead
Tens of thousands of readers gather at the Mr. Money Mustache forum to share tips and tricks for being awesome
Best for Early Retirement: Retire Before Dad


Craig Stephens is a husband and father of three who achieved a singular goal: reaching financial independence at a younger age than his father had. The kicker is that Craig's Dad retired at 56, which tells you something about Craig's drive.
Retire Before Dad chronicles Craig's journey from an anonymous blogger with a strong track record of investing since his college days in the 1990s to achieving a lifestyle where he can fully enjoy his family time.
More About Retire Before Dad
When Craig set his goal of retiring before his father, he was 27, broke, and living with his parents after backpacking the world
He originally wanted to retire early to continue his travel, but now, older and presumably wiser, he looks forward to family outings such as Disney cruises, cross-country road trips, and beach vacations
Best for Frugal Families: Skint Dad


With his wife, Naomi, Ricky Willis is the founder and editor of Skint Dad, a blog where every penny counts. Ricky and Naomi are constantly looking for ways to cut back on grocery spending, put money aside for a rainy day, and find inventive ways to increase their income to make family life a little bit better and provide the kids with a head start.
The blog tackles saving, making, and managing money in a way that acknowledges Ricky's responsibilities as a father without being unnecessarily complicated or serious. It's ideal for fathers looking for an accessible way to learn about financial responsibility.
More About Skint Dad
Ricky loves American gangster films and believes he may have been Al Capone in a previous life (minus Capone's tax issues, no doubt)
A news section keeps readers informed about savings strategies, and a section on deals offers significant savings opportunities
Best for Getting Out of Debt: Debt Discipline


Debt Discipline is the story of a couple who paid off $109,000 in debt in 50 months and then set their sights on building lasting wealth. In the process, they learned much about how the financial system works and how to take advantage of the available opportunities.
Much of their work centers on preparing their children for their financial futures and teaching them not to make the same mistakes they made with money. Debt Discipline is also an advocate for financial literacy education in schools.
More About Debt Discipline
Content on the blog includes material devoted to helping teens learn to make money and manage student loans
Hard work and discipline are the watchwords on the site, but Brian strives to make the content fun
Best for Dads with Kids: DaddiLife


Financial planning for fathers invariably must occur within a larger context of family life. DaddiLife encapsulates all that parenthood implies while giving great money advice that fits within the larger picture. The product of founder Han-Son and lead writer Hugh, DaddiLife leaves no stone unturned to connect fatherhood with financial fulfillment.
DaddiLife is a complete package for successful fatherhood with tips for achieving work/life balance and incorporating money-making strategies in already time-pressed schedules. It also includes posts on the costs of raising children and planning for inevitable ups and downs.
More About DaddiLife
A blog section on Dads at Work explains parental leave, flexible scheduling, and dad-to-dad mentoring
The vision of DaddiLife is to make modern parenting (specifically fatherhood) more joyful by raising awareness and meeting challenges
Best for Work/Family Balance: All Pro Dad


Most Dads love sports, and All Pro Dad embodies a team approach to responsible fatherhood and family financial management. The site is a product of Family First, a faith-based organization that provides parenting, marriage, and relational truth to help people love their families well and give them greater hope for the future. The All Pro Dad blog offers content by well-known sports personalities, including former NFL coach Tony Dungy.
The message is perseverance in facing challenges that sometimes seem insurmountable while finding time for family priorities. At All Pro Dad, a well-raised, happy child is its own reward.
More About All Pro Dad
One blog post counsels that true work/life balance is impossible to achieve and that the best busy fathers can do is learn how to "live life off-balance"
The All Pro Dad website includes a section on fostering and adoption to help all children find parents who love them
Best for Teaching Kids About Money: The Frugal Father


At The Frugal Father, family is at the center of financial responsibility. The blog tackles challenges like incorporating side hustles into an earning plan, saving for college tuition, living a frugal lifestyle, and preparing for retirement.
A key concept running through all the content is that life throws you a curve ball now and then, so it pays to prepare in advance for inevitable change. That's sound advice for any family, regardless of its financial health.
More About The Frugal Father
The Frugal Father is frugal, but that doesn't mean he seeks to deprive his family of things like interesting, albeit inexpensive, vacations
A blog section on kids and money includes a post about teaching financial responsibility to middle schoolers
Best for Budgeting Basics: Middle Class Dad Money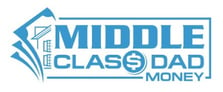 Jeff Campbell worked for the Whole Foods grocery chain for more than 20 years, and during that time, he kept his eyes on the prize of financial independence. Middle Class Dad Money tells the story of how Jeff and his family have always taken the long view to work toward their financial goals.
Budgeting is at the heart of Jeff's strategy. Middle Class Dad Money is full of tips and tricks for starting and maintaining a budget that works with all the other responsibilities that are naturally part of family life.
More About Middle Class Dad Money
Jeff and his family have operated under a strict household budget since 2008
A section on money and relationship issues deals with some of the challenges couples have when deciding how to team up and reach a common financial goal
---
It's easy to make money if you already have some, the saying goes. It's not so easy to set a family up for success when you're starting from scratch — or even from behind the eight ball. But that's the story many of the Dad bloggers in this list tell.
No matter where you are in your life or your financial journey, if you're a father, you can relate. Try one or more of these blogs, and we bet you'll settle on a plan to reach your financial goals.