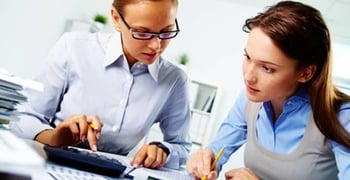 BadCredit.org publishes personal finance studies on the latest trends in the subprime marketplace. Our articles follow strict
editorial guidelines
.
It may not come as much of a surprise to many of us, but it appears women are significantly more likely to act on financial advice they receive.
This is according to a survey conducted by TIAA-CREF, the financial services and retirement planning company.
In polling more than 1,000 adults, the study found nearly 90 percent of women take some sort of action after receiving advice on financial matters. This compares with around 50 percent of men polled.
The study also found women are more likely to rely on friends and family members for financial advice than are men, by a ratio of 51 percent to 43 percent.
Part of the reason given for this was the perception that financial advice was too expensive. Most of the women surveyed also felt they didn't have the time to seek advice from a professional financial planner.
"Ninety percent of women take some sort of

action after receiving financial advice."
Another interesting finding from the survey showed women are more concerned about their financial futures than men are.
This is perhaps also understandable, as women in the U.S. have a longer life expectancy, tend to earn less than men and are more likely to exit the workforce due to family obligations.
However, things are beginning to change due in part to the recent economic downturn.
The high levels of unemployment have affected men disproportionally more than women, leaving more women as the primary breadwinner in the family.
If this trend continues, perhaps more men will begin seeking and acting on financial advice.
And maybe they'll also stop and ask for directions when needed. Or not.
Source: insurancenewsnet.com. Photo source: dailyworth.com.