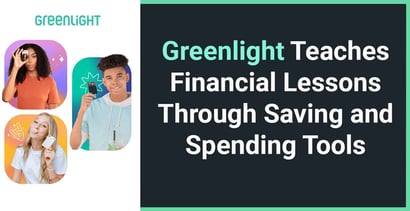 Experts share their tips and advice on BadCredit.org, with the goal of helping subprime consumers. Our articles follow strict
editorial guidelines
.
In a Nutshell: Greenlight offers families financial products that teach them about finances and incentivize saving and investing money responsibly. The company has a prepaid debit card specifically for children that teaches them financial literacy. Parents can load money on the card and set limits on how children use it. With a parent's permission and supervision, children can also begin investing their money in stocks to grow their savings. Outside of its products, Greenlight offers videos, lessons, and guides to empower families to take control of their financial future. Greenlight has three plans for its financial services starting at $4.99 a month.
When I was a kid, I remember wanting to spend any birthday or holiday money I got on whatever new gadget or toy I saw in the store. Fortunately, my parents would usually intervene, telling me that I would play with it for a few days and let it gather dust in the corner of my room.
While I may have thrown a fit over it, I realized later what they were trying to do. Instead of spending what little money I had whenever I got it, they wanted me to learn to save it for when I needed it or for when I really wanted something.
A few years of saving birthday and allowance money, paired with my parents' constant rejection of buying toys or games, led me to discover something I knew I couldn't live without. 
Ever since I was little, my favorite songs all came from the Beatles. My dad to this day plays their music in his car every time we drive together. So when I heard Paul McCartney was making his way to my hometown, Miami, I knew what I wanted to spend my hard-earned cash on.
I used that money to buy tickets to an unforgettable concert that helped me realize that I needed to keep saving my money. That lesson has followed me to the present day, as I continue to save to buy a house.
It took a lot of discipline from me and my parents to not give in to my temporary demands. At the time, we didn't have smartphones that could help us reach savings goals. Instead, I had to open my piggy bank every week to count how much money was in it.
Fortunately, technology has made it possible for parents to help their children learn more about finances and the importance of saving. Greenlight offers comprehensive products and services that allow children to save, earn "interest" from parents, learn financial literacy, and discover the stock market in a safe setting.


Greenlight's app allows parents and children to keep track of their savings and spending with a prepaid debit card. The app also provides guides and learning tools that can help children and their parents learn about money.
Greenlight's founders are both parents and wanted to create a product that their children could use to be financially healthy when they grow up. The company said its debit card, investment platform, and educational content is providing every child the opportunity to learn about money.
"At Greenlight, our mission is to empower parents to raise financially-smart kids," said Johnson Cook, Greenlight Co-Founder and President. "We're focused on shining a light on the world of money with easy-to-use, accessible tools and educational resources for families. Financial education is built into every layer of our product."
A Debit Card That Incentivizes Good Financial Habits
Greenlight designed its debit card with children's financial habits in mind. Like me, most children want the latest and greatest, but they don't think about the long-term benefits of saving.
Greenlight's flexible debit card comes with a robust set of capabilities across earning, saving, spending, giving, and investing that can help children prepare for their future.
Greenlight offers three different plans for its products and services. The Greenlight Core plan, which is $4.99 a month, features the debit card for up to five children, the educational app, parental controls, and Greenlight savings reward, among other benefits.
Greenlight Max is $9.98 a month and offers everything in the Greenlight Core plan above, as well as the investment platform and 1% cash back. It also offers identity theft, purchase, and phone protection. The newest addition to the family is Greenlight Infinity, which offers every service Greenlight has, including family location sharing, SOS alerts, and car crash detection. That plan is $14.98 a month.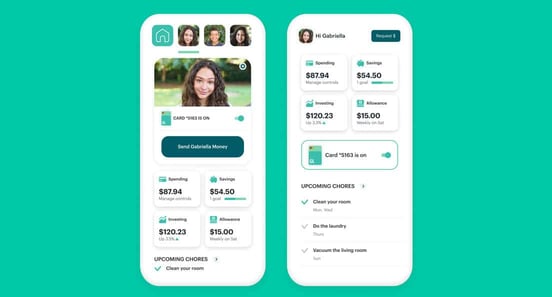 The company's app has two different settings — one for parents and one for children. Children can monitor their savings, see how and where they spend their money, and invest in stocks if their parents allow it. Parents can put money into their child's account, send their children "interest" on their balance, and set parental controls.
One of the company's most popular features is the parent-paid interest. This feature allows parents to set the interest rate on their childrens' savings, and the app will automatically send funds from the parent's account to the child's account showing the child the power of compounding interest.
Parents can also set spending limits on the card. If a parent wants to restrict purchases in online gaming, they can do that.
Children can also earn money by completing chores around the home. Parents can set up a chore through the app, and after its completion, children will receive their allowance money.
"We see many families with younger kids start by teaching the basics of money management, like how to earn, spend wisely, and save," Cook said. "Using the Greenlight app, parents can teach their kids how to earn with chores and allowance, spend wisely with flexible spend controls and budget, and save by creating their own savings goals."
Investing Tools That Let Children Buy Stocks Responsibly
Once children understand the basics of earning and spending wisely, parents can choose to activate stock investing within the app. After activation, children can research stocks and ETFs, read expert analysis from Morningstar, learn from a library of educational content, and make real investments.
Parents follow along every step of the way. Parents can supervise their children and make sure they are investing wisely and not making early mistakes.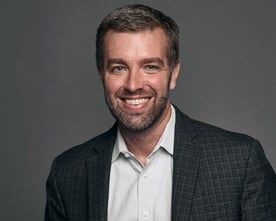 Greenlight also offers Investing for Parents. This feature allows parents to research stocks and ETFs, create their own investment portfolio separate from their children's, and receive fund recommendations based on their own goals. Parents can also take advantage of the same learning resources children have to learn about investing.
Greenlight's investment platform supports many of the features modern brokerages have, including fractional shares and no hidden fees. Families can determine exactly how much they want to invest in a company without paying top dollar to buy an expensive stock.
The platform shows parents and children in a clear way exactly how much they have earned or lost on an investment. When a child is ready to make an investment, parents have to look over the investment and approve it before it goes through.
Investing with Greenlight is easy and offers protections for children, while allowing them to learn how to grow wealth. The company said its platform helps the whole family understand finances.
"Greenlight is designed to help families learn about money together," Cook said. "We hear from many families that Greenlight helps ignite natural money conversations and learning moments for both parents and kids."
Empowering Families With Financial Guides and Lessons
Greenlight said it has seen incredible growth since it launched in 2017. The company's products serve more than 5 million parents and children. Greenlight's users have collectively saved more than $350 million and invested more than $20 million toward their financial futures.
Part of the company's success comes from the learning experiences Greenlight offers on its app. The app features a parent and child experience in which they can learn together.
Greenlight offers a robust library of educational content, including videos, quizzes, blogs, and interactive tools for families to enjoy together. The company wants to make money a regular conversation topic for families, instead of a taboo topic.
Watch on
In a recent Greenlight survey, 67% of respondents said that money is one of the most talked about topics among parents and teens. While the number is encouraging, Greenlight wants to get that number higher and believes its products can help achieve that.
Oneway it's helping spur conversations about finance is through its new Greenlight Family Cash Card. The card offers what Greenlight calls an industry-first combination of up to 3% cash back on every purchase. Parents can also automatically invest their rewards to easily save for their childrens' college or other family goals.
"We're constantly iterating on our product to bring more value to families," Cook said. "In the year ahead, we'll continue to focus even more on financial education and improving financial literacy for the next generation."