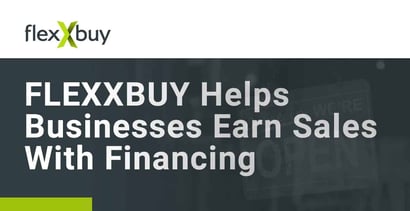 Experts share their tips and advice on BadCredit.org, with the goal of helping subprime consumers. Our articles follow strict
editorial guidelines
.
In a Nutshell: FLEXXBUY sets businesses up with their own financing platforms so they don't miss out on potential sales. Customers apply for financing by filling out a form online at the time of purchase and sending it to FLEXXBUY's lender partners. Multiple lenders can approve the loan within minutes, and the customer decides which terms are best. Businesses receive the money within three business days. FLEXXBUY also offers businesses a program that guarantees financing no matter the customer's credit score.
Online businesses continue to tackle the serious issue of shopping cart abandonment. On average, 70% of customers leave a website after placing something in their cart. Businesses are often left wondering what went wrong throughout the purchasing process.
The solution is complex, and no particular method works across the board. Some businesses email customers to tell them that an item is still in their cart or that an item they looked at has gone on sale.
ECommerce stores lose $18 billion annually to abandoned shopping carts. One reason consumers abandon carts is that they don't have the funds to check out and don't have an option for financing.
Businesses are working to eliminate that issue for customers and generate more revenue. Online stores have found that a Buy Now, Pay Later option can increase sales by up to 27%.


FLEXXBUY aims to help businesses, including brick-and-mortar retailers, provide those customers with financing options at the point of sale. The platform offers customized financing options, and consumers can gain approval in just minutes.
FLEXXBUY sends applications to multiple lenders within the company's partner network, and customers receive a decision seconds later. Then, they can go over the terms of each loan and select the one they are most comfortable with.
The business receives the money from the purchase within three days, and the customer makes regular payments to the lender until the loan is paid off. The system can work for any business and is not limited to businesses typically associated with financing.
"The businesses that offer customer financing are mostly furniture stores and jewelry stores," said Bob Lovinger, President and Founder of FLEXXBUY. "There aren't financing options for 99% of businesses out there. I wanted to develop a financing concept that could give the small business the same tools big box stores had."
Financing Products and Services Big and Small
FLEXXBUY launched in 2015 with the initial goal of democratizing customer financing. The company's philosophy is that financing should no longer be limited to big-ticket purchases but should also be available for smaller necessary purchases such as tires or a new air conditioning unit.
FLEXXBUY's core platform provides money directly to the consumer to pay the business instantly. The company plans to add more lenders that fund the business directly from the deal.
FLEXXBUY partners with several different lenders specializing in specific verticals, including home improvement and medical services. Customers can feel secure knowing their lender knows their situation.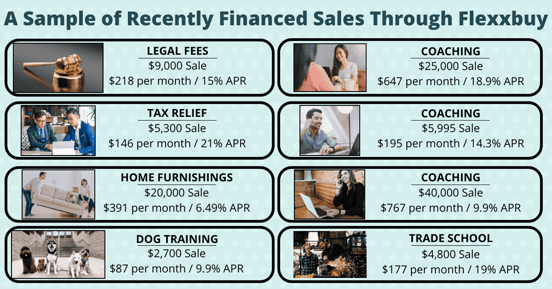 Customers can receive financing from just a few hundred dollars to $100,000. As an incentive, FLEXXBUY offers lenders discounts when they approve consumers with lower credit scores for loans .
"We encourage businesses to let the consumer kick the tires and see what they can get," Lovinger said. "There's no risk. They can look at the offers and determine whether they want the loan. But we allow them to use financing to make the transaction."
Companies can sign up for FLEXXBUY with a one-time fee of $299, which sets the company up on FLEXXBUY's platform. Companies can then offer financing for their products at the cost of a finance fee that varies depending on the lender or solution.
Using Algorithms to Find the Perfect Lending Match
FLEXXBUY currently has 35 lenders within its multilender program. Multiple partners provide the greatest opportunity to accommodate people across the credit spectrum. 
Thousands of businesses — ranging from tangible to intangible businesses — have signed up for FLEXXBUY's platform. The platform specializes in providing funding for intangible businesses because of the three-day waiting period to receive the funds.
FLEXXBUY differs from other customer financing options because of its vast lender network. The company calls its process of sending out a single application to multiple lenders its "secret sauce." 
Factors that would normally disqualify a business from receiving a consumer financing option, such as time in business or revenue, are not a hurdle. The company said it will even set up businesses considered high risk with its Buy Now, Pay Later platform.
Watch on
The application process is entirely online and only requires a few minutes of the customer's time. Results pop up within seconds, and once the borrower agrees to a lender's terms, they only need to prove their income to the lender to receive funds in their account.
FLEXXBUY said most businesses match borrowers to lenders with the waterfall approach. The application starts at the top with prime lenders and works its way down to subprime lenders until the borrower receives approval.
FLEXXBUY's direct-to-consumer platform shows borrowers all the options that make the most sense to them. Borrowers can then make the choice they are most comfortable with.
"A direct-to-consumer platform has built-in algorithms and filters," Lovinger said. "The application will not be submitted to all 35 lenders and is generally submitted to 8-10 lenders. The platform presents any and all offers the borrower qualifies for, including dollar amounts."
FLEXXBUY Offers Guaranteed Approval Options
FLEXXBUY's goal is to open financing opportunities for every customer, no matter their credit history. To accomplish this, the company provides businesses access to its FlexxALL program.
FlexxALL is a 100% guaranteed approval program. Businesses that sign up for it can provide funding to every customer.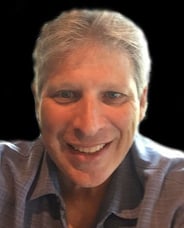 The program features two lending tiers: one for credit scores between 520 and 580 and another for scores below 520. Borrowers don't need a credit or debit card to apply; they only need a Social Security number.
"Credit is not a snapshot of the present; it's a snapshot of the past," Lovinger said. "These borrowers now have an income but are dragging around seven years of the past. When society doesn't let them get past it, we made it a priority to help them out."
FLEXXBUY has plans in place to do more direct-to-business financing. This allows businesses to receive the money straight from the lender instead of the loan amount from the customer.
The company is also looking into moving into more specific financing categories. FLEXXBUY understands that people need funding for big expenses associated with home renovation projects or moving.
"A large percentage of people move every year," Lovinger said. "The cost of moving between the security deposits, first and last month rent, and paying movers is increasing. We see a big need there to provide help for people."