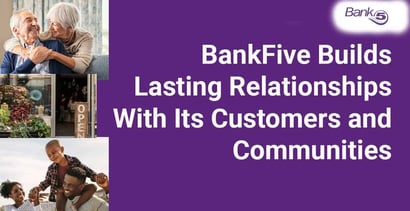 Experts share their tips and advice on BadCredit.org, with the goal of helping subprime consumers. Our articles follow strict
editorial guidelines
.
In a Nutshell: BankFive is a mutual savings bank committed to forging community relationships and growing with its customers. It practices consultative banking to get to know its small business customers and their goals for their businesses. Customers who use BankFive's personal banking products can build credit and win cash prizes. Its charitable efforts strengthen community bonds while providing access to enrichment opportunities, including educational scholarships and fresh-produce giveaways.
If you've lived long enough, you've likely heard an anecdote or two from senior citizens about how inexpensive goods and services were in the 20th century. Perhaps you've been entertained with tales of when gasoline was only 50 cents per gallon or movie tickets only cost a dime. 
Far less common are stories detailing how much income people made per year at the time when gasoline and movie tickets cost a fraction of what they do today. There's a reason prices were lower for many goods and services in years past than they are today. If a movie theater were charging today's fees for admission in 1950, they likely wouldn't have many customers.
BankFive is a mutual savings bank founded to serve the underserved members of its communities. It was founded in 1855 in Fall River, Massachusetts, which was a town of industry at that time. Many factory workers lived and worked in Fall River.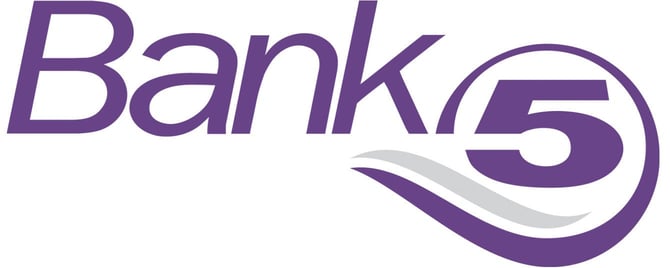 "Many of the factory workers at that time couldn't afford the $1 that was required to open a checking account at other banks," said Catherine Dillon, BankFive's Chief Operating Officer. "Our founding fathers convened to try to find a solution that would meet the needs of the community. They came up with a plan to allow customers to fund the opening of their new accounts with just five cents, and that's what the 'five' in BankFive refers to."
The bank has grown from humble beginnings and now boasts 220 employees and $1.7 billion in assets. It has 13 branches and four loan offices stretching from Cape Cod, Massachusetts, to Rhode Island. 
"All of our income goes into growing our capital, making donations to our community, and paying our employees," Dillon explained. "Those are our three groups of stakeholders that we take care of."
Helping Businesses Achieve Their Goals
Dillon said BankFive is committed to working with small businesses, whether they have been in business for decades or are preparing for their first day of business. She said BankFive works with various types of companies, including scallopers and others involved in the fishing industry. It also works with tourism-focused businesses along the Massachusetts coast and has a growing portfolio within the cannabis space. 
"Small businesses are integral to our community," Dillon said. "We really know our customers well and seek to grow with them over time. It's so rewarding to see a customer come in for their first business loan and then see them return in a couple of years for another loan to fund the growth of their business. That's exactly what we want to see happen with every business we have a relationship with."

BankFive partners with a national nonprofit organization, EforAll, that originated in Massachusetts. Eforall (the "E" stands for entrepreneurship) provides a professional support network for underserved small businesses, including businesses run by women, minorities, and first-time business owners. Dillon said the organization provides education and mentorship that equips entrepreneurs with the tools they need to grow their businesses.
Dillon said BankFive practices consultative banking, which emphasizes working with customers one-on-one. Its business development officers work with small business owners to understand where their business is today and where they would like it to be in the future. Business development officers who understand a small business's comprehensive financial picture can match the business owners with creative financing options.
"BankFive is involved with the Jobs for New England program that allow us to borrow funds at a discounted rate," Dillon said. "When available, we're able to pass those discounts on to customers in the form of discounted loan rates. We've had great success with customers who may be taking on a big project that will grow their business and create jobs. If we can provide a way for them to tap into funding at a lower rate, that's very important to us."
Innovative Programs for Personal Financial Health
BankFive also provides personal banking products and services that can help strengthen underserved communities. It offers a passbook savings account that Dillon said can be used to establish a credit-building loan.
"If you have a BankFive passbook savings account, you can take a loan against the value of the savings account," Dillon said. "Customers who make their loan payments on time will have those payments reported to credit bureaus. It's a great way to build or rebuild your credit. We've seen a lot of customers take advantage of this program, and it's surprising how much of an increase they can see in their credit score in a short time by making those timely payments."
BankFive's Lucky Piggy Savings program bestows $1,000 to randomly selected account holders each month. Lucky Piggy account holders receive one entry into the monthly drawing for every $25 increase in their savings that month. BankFive chooses one monthly winner and one annual winner for a total award of $13,000. Dillon said the program helps people build an emergency fund, and the gamification aspect helps customers have fun while saving.
BankFive offers many mortgage products to match prospective homeowners with a loan that fits their needs.
"We have dozens of mortgage products," Dillon detailed. "Unless you're a mortgage banker, and this is what you do all day, you wouldn't be able to find these programs on your own. We can link you with a program you may have otherwise never known about."
BankFive's financial education blog features educational resources for personal and business banking customers and prospects. Dillon said the bank offers a wide variety of educational content that is comprehensive and timely.
"We strive to be an organization that provides valuable educational information," Dillon said. "For us, it's really not all about getting a sale or an account; we're looking to pay it forward in our communities." 
BankFive's Philanthropic Efforts Change Lives
BankFive's philanthropic and charitable work exemplifies its commitment to the community. Dillon said each member of the bank's senior management team serves on the board of directors of charitable organizations.
It created a President's Scholarship Fund, in honor of the memory of past bank CEOs and presidents, that provides a four-year scholarship to local high school seniors. The scholarship awards $10,000 each year the student maintains eligibility.
BankFive partners with the United Way to provide food to working families in its community.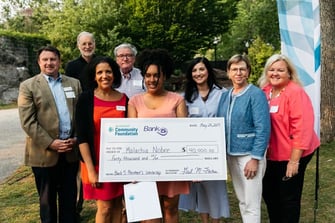 "We host produce markets in two of our branch parking lots from April through October," Dillon said. "The market provides fresh produce to those that qualify based on income guidelines. It's healthy food that families may not be able to afford. You'll see moms and dads coming with their kids to pick up fresh produce. Our employees volunteer to help with the markets. It's a very rewarding experience."
The bank has developed an internship program that enables local vo-tech students to work with BankFive and learn more about the banking industry. Dillon said the bank's management training program has had several participants continue working with BankFive after completing their training.
The bank's previous CEO began working at the bank as a teller at the age of 17. He worked for BankFive for 51 years.
"The average tenure of our employees is unbelievable," Dillon said. "Employees come here, and they don't want to leave. We're a small but mighty team, and we're really proud of our work and its impact on changing lives. Our Fall River location has been in the same place for 111 years. There used to be 11 other banks on the same street, but now we're the only one remaining. We don't plan on going anywhere."