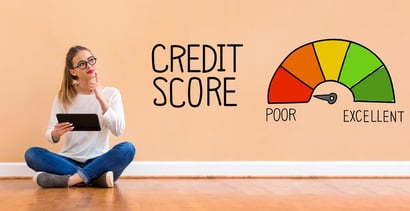 According to FICO, the credit score range of 300 to 579 is considered very poor, comprising 16% of all consumers with FICO scores. If you fall into this range, take heart in knowing that you have many sources of really bad credit loans, including the 11 we review here.
Further good news — you can take steps to improve your access to loans no matter how bad your credit is, as we explain below.
Personal | Auto | Home | Approval Tips | FAQs | Methodology
Personal Loans for Really Bad Credit
The following four lending services facilitate personal installment loans to consumers with bad credit. You repay these loans in equal installments over a set period of months.
To find a lender, simply complete the loan request form and then follow up with the recommended lender to complete the application. There is no charge for using any of these lending companies. Expect loan proceeds to be deposited in your checking account as quickly as the next business day after loan approval.
Loans from $500 to $10,000
Receive a loan decision in minutes
Get funds directly to your bank account
Use the loan for any purpose
| Loan Amount | Interest Rate | Loan Term | Loan Example |
| --- | --- | --- | --- |
| $500 to $10,000 | 5.99% - 35.99% | 3 to 72 Months | See representative example |
You can use CashUSA.com to find sources for personal loans of $500 or more. These loans will have a repayment term of three to 72 months.
To qualify, you must be a U.S. citizen, age 18+, with an income of at least $1,000 per month. The recommended lender can approve the loan within a few minutes of your filling out its application form.
Loans from $250 to $5,000
Cash deposited directly into your account
Get money as soon as tomorrow
Bad credit OK
More than 750,000 customers since 1998
| Loan Amount | Interest Rate | Loan Term | Loan Example |
| --- | --- | --- | --- |
| $250 to $5,000 | Varies | Varies | See representative example |
CreditLoan can find a personal loan from $250 to $5,000 for consumers with really bad credit. You must have a bank account to qualify.
The recommended lender will determine the loan interest rate and term. CreditLoan has helped more than 750,000 borrowers since its founding in 1998. Its website includes a personal loan calculator to estimate monthly payments.
Loans from

$500

to

$10,000

Get connected with a lender
Simple form & quick funding
Get your money as soon as next the business day, if approved
| Loan Amount | Interest Rate | Loan Term | Loan Example |
| --- | --- | --- | --- |
| $500 to $10,000 | 5.99% - 35.99% | 3 to 60 Months | See representative example |
To qualify for a loan arranged by Bad Credit Loans, you must be a citizen of age 18+ with regular income, a valid email address, and a checking account. If you qualify, you can get a loan of $500 up to $5,000 with repayment periods of three to 60 months.
The recommended lender sets the actual terms of the loan. Bad Credit Loans has been matching borrowers with lenders since 1998.
Loans from

$1,000

to

$35,000

Large lender network
Fast loan decision
Use the loan for any purpose
Funding as soon as one business day, if approved
| Loan Amount | Interest Rate | Loan Term | Loan Example |
| --- | --- | --- | --- |
| $500 to $35,000 | 5.99% - 35.99% | 3 to 72 Months | See representative example |
PersonalLoans.com offers the largest loan amounts — from $500 to $35,000 — in this group with repayment terms of three to 72 months. You must be at least 18 years old, a U.S. citizen or resident, and have a bank account and regular monthly income.
PersonalLoans.com operates in all 50 states. Lenders on its network can fund your loan in as little as one business day.
Cash Advance Loans for Really Bad Credit
When you need money to tide you over until your next paycheck, these two services can arrange a cash advance loan even if you have really bad credit. While they charge less than payday lenders, they are still relatively expensive, and you should use them only as a last resort.
Short-term loans up to $5,000
Online marketplace of lenders
Funds available in as few as 24 hours
Simple online form takes less than 5 minutes
Trusted by more than 2 million customers
| Loan Amount | Interest Rate | Loan Term | Loan Example |
| --- | --- | --- | --- |
| Up to $5,000 | Varies | Varies | See representative example |
MoneyMutual is a loan-matching service that can find you a short-term cash advance of up to $2,500. To qualify, you must receive a reliable income of at least $800 per month.
Note that longer-term installment loans are also available. Approved cash advances are deposited into your checking account in as little as one business day.
Short-term loan of

$100

to

$1,000

Large network of lenders
Loan decision as fast as a few minutes
Funding as soon as the next business day, if approved
| Loan Amount | Interest Rate | Loan Term | Loan Example |
| --- | --- | --- | --- |
| $100 to $1,000 | 200% - 2,290% | Varies | See representative example |
CashAdvance.com has been arranging short-term loans since 1997. You can get a short-term cash advance from $100 to $999 and repay it on your next payday.
To qualify, you must be a U.S. citizen, at least 18 years old, and earn at least $1,000 a month after taxes. Also, you must have a valid Social Security number, checking account, and email address.
Auto Loans for Really Bad Credit
You can use these three lending services to find a dealer that can finance the purchase of a car or let you borrow against your equity (i.e., the value of the car in excess of your current loan balance) in your current car.
Keep in mind that your car secures the loan and can be repossessed if you miss payments. Because your car serves as collateral, you can qualify for an auto purchase loan or auto refi loan even if you have really bad credit.
Network of dealer partners has closed $1 billion in bad credit auto loans
Specializes in bad credit, no credit, bankruptcy and repossession
In business since 1999
Easy, 30-second pre-qualification form
Bad credit applicants must have $1500/month income to qualify
| Interest Rate | In Business Since | Application Length | Reputation Score |
| --- | --- | --- | --- |
| 3.99% - 29.99% | 1999 | 3 minutes | 9.5/10 |
You need just a few minutes to complete the Auto Credit Express online loan request form by providing basic information about your income and residence. The dealer provided by this lending service will complete the online application process and quickly decide on your loan.
Auto Credit Express serves consumers with any type of credit. It has arranged more than $1 billion in loans since 1999.
Free, no-obligation application
Specializes in auto loans for bankruptcy, bad credit, first-time buyer, and subprime
Affordable payments and no application fees
Connects thousands of car buyers with auto financing daily
| Interest Rate | In Business Since | Application Length | Reputation Score |
| --- | --- | --- | --- |
| Varies | 1994 | 3 minutes | 9.0/10 |
Car.Loan.Com works with a large dealership network throughout the United States. You can quickly start the application process by providing your Social Security number, income, and address.
Really bad credit will not disqualify you from a loan arranged by Car.Loan.Com, which has been in business since 1994. The recommended dealer will take your application, and, if it's approved, explain your financing options.
Loans for new, used, and refinancing
Queries a national network of lenders
Bad credit OK
Get up to 4 offers in minutes
Receive online loan certificate or check within 24 hours
| Interest Rate | In Business Since | Application Length | Reputation Score |
| --- | --- | --- | --- |
| Varies | 2003 | 2 minutes | 7.5/10 |
MyAutoloan.com can hook you up with one to four dealers in just a few minutes. Loan amounts start at $8,000. To qualify, you must have a regular income of at least $1,800 per month.
You can get a loan despite having really bad credit by filling out the dealer's application form. To cash-out refinance your vehicle, it must be less than 10 years old and have fewer than 125,000 miles on it.
Home Loans for Really Bad Credit
You can get a home loan even with a really bad credit score ranging from 500 to 620. The sources listed here can arrange new or refinanced mortgages via a convenient online application process.
When you refinance a mortgage, you can cash out some of your equity in your home and perhaps get a lower interest rate as well. You may be able to convert an adjustable-rate mortgage to a fixed-rate mortgage. A home equity loan or line of credit also allows you to cash out some of your home's equity.
10. LendingTree
This offer is currently not available.
| Interest Rate | In Business Since | Application Length | Reputation Score |
| --- | --- | --- | --- |
| N/A | N/A | N/A | N/A |
LendingTree helped develop the peer-to-peer lending industry for various types of home loans. If you want to arrange a loan, LendingTree will collect information about the home and your goal (i.e., a lower APR, longer repayment period, conversion of loan type, cashing out equity, etc.).
It uses the information you provide to match your request to one or more lenders who are willing to work with borrowers who have poor credit scores.
For military veterans, service members, their spouses, and other eligible beneficiaries only
No down payment and no monthly mortgage insurance
The basic entitlement available to each eligible veteran is $36,000
Lenders generally loan up to 4 times a veteran's available entitlement without a down payment
| Interest Rate | In Business Since | Application Length | Reputation Score |
| --- | --- | --- | --- |
| Varies by Applicant | 1944 | 9 Minutes | 7.5/10 |
The U.S. Department of Veterans Affairs guarantees or directly funds mortgages and refinancing to eligible veterans, active-service military, and members of the Reserve/Guard. Banks, credit unions, and other mortgage providers offer VA guaranteed loans regardless of credit score.
These loans require no down payment and feature excellent rates and terms. Loan amounts are limited by regulation.
Tips for Loan Approval with Really Bad Credit
Even if you think your credit is hopelessly bad, do not give up hope. Here are some tips that can help consumers with really bad credit work their way to better credit scores and easier loan approval.
Fix your credit reports: Any derogatory error on your credit reports needlessly hurt your credit score. Fix them by ordering your credit reports from the three major credit bureaus. You can get your credit reports for free at AnnualCreditReport.com. Then, you can communicate directly with the bureaus and with your creditors to dispute errors on your reports. If you prefer, you can hire a credit repair service that will do all the heavy lifting for you. Corrections should immediately boost your score.
Pay off collections and past due accounts: You may be able to negotiate the removal of collection information from your credit report in exchange for repaying the amount due. Even if the information remains on your report, paying off your past due amounts may favorably influence potential lenders.
Use Experian Boost: You can raise your credit score quickly by signing up for Experian Boost, a program that adds positive payment history to your credit report. You'll get credit for your payments to utilities and phone companies that can raise your credit score by double-digit numbers.
Use a cosigner: This is an easy way to qualify for a loan despite bad credit, as long as you can find a willing person with good credit to act as a cosigner. Only do this if you can responsibly manage your debt, lest you ruin your relationship (or worse) with the cosigner.
Offer collateral: A secured loan is always easier to obtain than an unsecured one. The problem is that many bad-credit consumers do not have collateral to offer. But, if you have equity in your home or car, stock shares, or a savings account that you don't want to spend, you can arrange a secured loan that should be easily approved.
The key to long-term credit improvement is paying your bills on time, making at least the minimum payments, and paying down existing credit balances. It may take several months, but responsible financial behavior should help you start to recover from whatever caused your credit score to plummet in the first place.
Are There Any Guaranteed Loans for Bad Credit?
"Guaranteed" is a loaded term in the credit industry. It really only applies to home loans guaranteed by various federal agencies. For example, the VA-Guaranteed Home Loan Program will give you a home loan without checking your credit if you are an eligible veteran or military service member.
Indeed, many lenders are extremely flexible when evaluating loan applications, which considerably increases your odds of acceptance. And, let's face it, when a company names itself Bad Credit Loans, it clearly will bend over backward to accommodate you whatever your credit score.
In fact, many of the lenders reviewed in this article offer no-credit-check loans, which is pretty much akin to a guaranteed loan. You may still be turned down because of your age, citizenship, or income. But, otherwise, these lenders will work hard to find a way to get to "yes."
Lenders offering home and car loans are usually amenable to lending solely on the basis of the collateral you pledge. They may limit the amount of the loan as a percentage of the collateral's value, expressed in the loan-to-value ratio.
The lower the LTV ratio, the more equity you must put down to arrange the loan.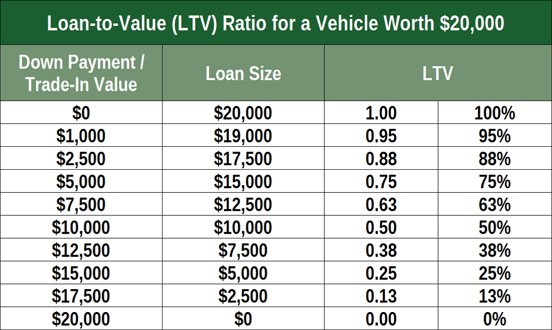 The two cash advance providers — MoneyMutual and CashAdvance.com — will likely offer you a short-term loan if you are employed and receive regular paychecks. The installment loan networks reviewed here look more to income than credit score.
Therefore, having a steady source of income is a key to unlocking a "guaranteed" loan.
Can I Get a Loan from a Credit Union with Bad Credit?
If a bank wasn't nice to you when you came looking for a loan, you may find a more conducive atmosphere by joining a credit union. It may offer you a personal loan even if you have bad or very bad credit.
Credit unions offer similar services to banks, but are different in several important ways:
Credit unions are not-for-profit, tax-exempt institutions. Banks are corporations that must make a profit to survive.
Credit union depositors own and run the credit union.
The service at a credit union is usually very friendly and understanding. Credit unions heavily engage in consumer education.
Lending standards are often more flexible than those at banks.
You must meet specialized requirements to join a credit union. However, many credit unions have requirements so flexible that nearly anyone can join.
Given these characteristics, it's not surprising that many consumers turn to credit unions for loans. Typically, the standards for loan approval are less stringent, and APRs are lower.
The not-for-profit structure of credit unions means that any revenue surplus can be applied to lowering costs and increasing benefits for its members.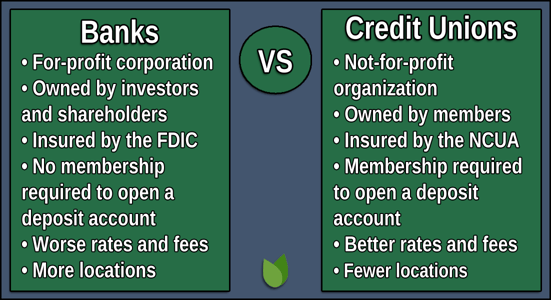 Moreover, as not-for-profits, credit unions pay no income taxes. That gives them more money to lend out and makes them more willing to make riskier loans. They can do so while charging less interest and lower fees.
Often, credit unions are organized around a special affinity. For example, there are credit unions for federal employees, school teachers, military personnel, and so forth. These affinity-based credit unions may offer special features tailored to the interests and careers of members.
Can You Get Emergency Cash Assistance?
The federal government and many states have programs that can provide emergency cash assistance. The main federal resource providing emergency assistance is the Temporary Assistance for Needy Families (TANF) program, which grants funds to states and territories for families in need.
The programs funded by TANF address needs like job preparation, work assistance, and childcare assistance. To be eligible, you must be a legal, low-income U.S. resident who is unemployed or underemployed and responsible for one or more children under 19 years old.
To get cash assistance from TANF, you must first locate the state office in charge. These can have different names, so you may need to use different keywords for an online search. You then make an appointment with a caseworker and fill out the necessary paperwork
States also provide their own programs that may offer emergency cash. For example, Washington State's Economic Service Administration handles a number of emergency situations including food assistance, homelessness, medical emergencies, and domestic violence. Funding comes from TANF, the State Family Assistance Program, and the Refugee Cash Assistance program.
Religious institutions, such as Catholic Charities, the Jewish Federation, and Islamic Relief USA, may offer cash to low-income families who need to pay for rent, food, clothing, utility bills, and other items. Non-sectarian charities are another source of emergency cash. The biggest ones include 211 (part of United Way) and Modest Needs.
If you need a relatively small amount of help ($200), you can apply for help from NetWish. Those who face eviction because they can't make lease or mortgage payments may qualify for help from the Gradient Gives Back Foundation.
Ranking Methodology
Our rankings of the best loans for really bad credit scores are based on several factors, including payment reporting to the credit bureaus that help improve credit scores with responsible borrowing, Better Business Bureau ratings (if applicable) and business reputation scores, interest rates and terms offered, and the likelihood of approval for poor-credit applicants.
BadCredit.org's reviews undergo a thorough editorial integrity process to ensure that content is not compromised by advertiser influence.
Advertiser Disclosure
BadCredit.org is a free online resource that offers valuable content and comparison services to users. To keep this resource 100% free for users, we receive advertising compensation from the financial products listed on this page. Along with key review factors, this compensation may impact how and where products appear on the page (including, for example, the order in which they appear). BadCredit.org does not include listings for all financial products.
Our Editorial Review Policy
Our site is committed to publishing independent, accurate content guided by strict editorial guidelines. Before articles and reviews are published on our site, they undergo a thorough review process performed by a team of independent editors and subject-matter experts to ensure the content's accuracy, timeliness, and impartiality. Our editorial team is separate and independent of our site's advertisers, and the opinions they express on our site are their own. To read more about our team members and their editorial backgrounds, please visit our site's About page.