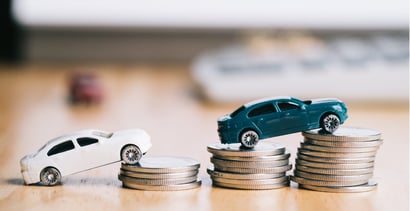 You may seek out auto loans without proof of income for several reasons — but you may not need to go to this extreme to get the auto loan you need.
While some local lenders may help you get into a new car without examining your current income, other lenders may provide a very flexible definition of income that makes it easier — and far more affordable — to get the loan you need.
To prove that point, we broke down your best options for finding a car loan without income verification and followed it up with some alternative options you may want to consider before jumping on the first offer you receive from an alternative lender.
Loan Options | Alternatives | FAQs
Options for Auto Loans Without Proof of Income
Lenders go out of their way to avoid risk. This often means conducting thorough credit checks, background checks, and income verification before approving a loan application.
If you want to skip any of those steps, an auto finance company will likely increase your costs to offset the added risks it takes on. This is especially true with income verification, which is when a lender wants to confirm that you make enough money to repay your debt.
Still, you have options for getting the loan you need without income verification:
1. Local Buy Here, Pay Here Lots
A buy here, pay here car dealership is typically a locally owned business that both sells and finances cars from the same location. Instead of borrowing money from a traditional lender, bank, or credit union, you can drive your new car off the lot and make payments directly to the dealership.
Since these dealers are local, some may be willing to forego income verification if you meet certain credit requirements. Just note that these dealerships have several pitfalls, including higher interest rates and fees, short warranties, and swift repossession policies.
2. Borrow From Friends or Family
This is a potentially risky option because you could ruin your relationship with a loved one — which is far less replaceable than a repossessed vehicle. But borrowing money from a friend or family member will likely not require a credit check or income verification, and it could also yield a far more affordable loan.
Get the agreement in writing and have both of you sign it so there is no confusion about the loan term and repayments. But be sure to repay your debt on time to avoid any awkward confrontations.
3. Home Equity Loan
A home equity loan taps into your home's equity, which is the difference between the amount you owe on your home and how much the home is worth. This can net you a loan or line of credit you can use to purchase a vehicle.
For example, if your home is valued at $200,000 and you only owe $120,000 on your mortgage, you have $80,000 in equity — and you could access a portion of that amount through a home equity loan to purchase a vehicle.
Not all mortgage lenders bypass income verification, though, so you'll need to see whether your lender will require it.
Car Loan Options for Alternative Income Sources
If the options above don't work for you or you want to explore more affordable auto financing opportunities, consider the online lending networks below.
These networks partner with lenders that specialize in bad credit auto financing around the country. While most will require income verification, they are typically lenient with their definition of income. You can include Social Security payments, government benefits, child support payments, a structured settlement, or other non-traditional income sources beyond employment.
And with these networks, you can submit an online loan request and get a response within minutes. Some qualified borrowers receive multiple loan offers to choose from — with some lenders able to process loans and get you into a new car the same day.
Network of dealer partners has closed $1 billion in bad credit auto loans
Specializes in bad credit, no credit, bankruptcy and repossession
In business since 1999
Easy, 30-second pre-qualification form
Bad credit applicants must have $1500/month income to qualify
| Interest Rate | In Business Since | Application Length | Reputation Score |
| --- | --- | --- | --- |
| 3.99% - 29.99% | 1999 | 3 minutes | 9.5/10 |
Auto loan amounts of up to $150,000
Prequalify in minutes without impacting your credit score
Refinancing loans save an average of $191 per month
125% financing available for cash-out refis
PenFed Credit Union membership required but can be applied for at the same time as your loan
| Interest Rate | In Business Since | Application Length | Reputation Score |
| --- | --- | --- | --- |
| 5.19% and up | 1935 | 5 minutes | 9.5/10 |
RefiJet helps people lower their monthly auto payment by an average of $150 a month*
Pre-qualifying for a refinance auto loan does not impact your credit score
Nationwide network of lenders
We present you with options from lenders that fit your situation
| Interest Rate | In Business Since | Application Length | Reputation Score |
| --- | --- | --- | --- |
| Varies | 2016 | 5 minutes | 9.0/10 |
What to Look for in a Car Loan With No Proof of Income
As stated earlier, lenders assess risk in three ways when considering a loan application: a credit check, background check, and income verification. Remove one of those considerations, and you should expect a hefty increase in fees to offset the added risk.
If you need to skip the income verification step of your application, you can expect a loan that looks very different from a traditional car loan. The lender will look closely at your credit history and may scrutinize other aspects of your background check. You may also find other hidden fees or rules in your loan paperwork.
Consider the following:
Prepare a Larger Down Payment: Lenders don't like taking on a majority of the risk in a loan. If you skip the income proof, prepare to make a larger down payment to show that you have some skin in the game. Otherwise, a lender may see you as too big of a risk. Most lenders like to see a down payment of at least 20%. Some buy here, pay here dealerships will let you skip a down payment or may require a down payment as low as $500. If you don't provide proof of income, though, you should plan to put down at least 10% of the car's purchase price.
Study Your Loan Paperwork: The problem with seeking a non-traditional car loan is that you often have to work with a non-traditional car dealer. That means you could encounter bait-and-switch tactics or outright scams. Always research your loan paperwork before you agree to a deal and sign for the loan. Some predatory lenders trick buyers into believing that they receive car loan approval when, in reality, they don't. These dealers then take the buyer's money, trade-in vehicle — or both — and leave them with nothing to show for their loss.
Protect Your Best Interests: Car dealers are in the business of making money — not helping consumers. To meet their sales goals, some dealers will change the terms of a deal on your loan paperwork before you sign it. This could mean adding a higher annual percentage rate of interest, tacking on fees, or changing the value of your trade-in vehicle or the price of your purchased vehicle. You could also see changes made to any previously agreed-on warranties. Watch out for your best interests and make sure that everything you agree to is in writing and signed by both parties.
Purchasing a vehicle is a big deal. It requires a large investment in time, money, and energy on your part and will leave you with a vehicle that will, hopefully, be a part of your life for a long time to come.
Don't take this process lightly. If you stay diligent and keep your best interests in mind, you will end up with a deal that makes you happy now, and in the long term.
How Can I Get a Car Loan With No Proof of Income?
If you don't, or can't, provide income proof or employment verification for your auto loan, your best bet is to search for subprime lenders in your area. These can include buy here, pay here auto lots, or locally owned dealerships.
These dealers' motivation to sell the cars on their lot often leads them to take on more risk than most auto lenders. Some will ignore a bad credit rating or flaws on your credit report and put together a car finance package based on your income and financial abilities.
But if you don't provide proof of income or employment verification, the lender may want to see that you have a good credit history or view a bank statement or other records to show that you have the money needed to repay your debt.


When talking with a local car dealer, you should ask about its income requirements before applying for a loan. In many cases, the dealer will accept different sources of income when considering your application — this can include disability payments, unemployment payments, or government benefits — and may qualify you for better financing programs.
Consider adding a cosigner to your bad credit auto loan application. A cosigner is someone who has a better credit rating than you and who is willing to sign on to your loan to guarantee that you repay the debt.
Just be careful when enlisting the help of a cosigner. If you miss a payment, you both take the credit score hit. This can lead to a lost friendship or a damaged family relationship.
You can also consider a small personal loan to cover the cost of your vehicle. While a personal loan will often come with an affordable interest rate, monthly payment, and other terms, these loans often require income verification for approval.
If you own another vehicle, you can potentially avoid providing proof of income by obtaining an auto title loan. This type of secured loan uses your vehicle's title as collateral to secure auto loan approval.
With an auto title loan, you will still incur high interest charges and other fees, but the lender will likely ignore a poor credit rating or lack of income verification. Just remember that if you fail to make your payments, the lender will repossess the vehicle that is attached to the title.
A car title loan is fairly easy to obtain, but they are expensive and risky. You should only pursue an auto title loan as a vehicle financing method if you have no other affordable option.
What Sources of Income Do Lenders Accept?
Most subprime lenders want to see that you have between $1,500 and $2,000 in pre-tax monthly income to qualify you for low-income auto loans. While this may seem like a lot of money, you could earn your income from several sources other than regular employment, including:
Regular government benefits checks
Unemployment income
Child support payments
Alimony payments
Structured settlement payments
Retirement income
Social Security income
Investment proceeds
Disability income
Rental income
Student aid income
Your income can come from more than one of these sources at a time. And since an auto loan is a secured loan — meaning the vehicle is collateral and can be repossessed if you stop making payments, your lender will likely work with you to get a loan package approved.
Do You Need to Show Paycheck Stubs to Get a Car Loan?
Most lenders require a borrower to submit a recent paycheck stub that is no more than 30 days old and shows year-to-date earnings. This shows you have regular and recurring paychecks that allow you to afford your monthly payment.
If you don't have a paycheck stub to provide, bring along bank statements or a proof-of-employment letter from your employer. This letter should state the details of your job, time employed, and earnings, with contact information for your direct manager if needed.
Most dealerships will work their hardest to sell you a car, so don't think you're completely out of luck just because you can't provide a paycheck stub. But whatever you do, don't fake your proof of income. This practice is illegal and is considered fraud.
Can Loan Companies Look at Your Bank Account?
A lender technically isn't allowed to look at your credit profile or bank account without your approval. Essentially, a lender only needs your Social Security number to get a glance at your credit report. If you give the lender that information — even if you think it's for some other purpose — he or she could still run your credit without your knowledge.
The same goes for your bank account. If you give your banking information to a lender — even if you're under the impression it's for a different purpose — the lender could still check out your account information without your knowledge.
When negotiating a loan, you should never hand over any personal information unless you know exactly why it's needed. Never give your banking or Social Security numbers unless you're officially applying for a loan. If you give that information beforehand, a lender can use it to access your personal data without your permission.
Most reputable car dealers will have you sign a form giving the dealership's finance team permission to run your credit. Once you sign this paper, the dealer can conduct a full credit check.
Running a credit check or accessing banking records without borrower consent isn't legal, but it still happens. Sadly, the only recourse you can take is disputing the hard inquiry that the credit check places on your credit report.
If you incur too many inquiries, you could see your credit rating decrease over time. That's why it's important to limit the number of credit applications you submit — and make sure you give permission to anyone who wants to run a credit check under your name.
On the bank account side, you should never give anyone access to your account unless it serves a necessary and specific purpose. Once a lender has access to your account, he or she can check your account history, look at income sources, and view any payments or bills you pay.
Can You Be Denied For a Car Loan After Preapproval?
You can be denied a loan at any point in the process before your signing the loan paperwork. Your loan is only guaranteed once you and the lender add your signatures to the loan agreement paperwork.
You may receive a loan preapproval after a lender runs a soft credit check under your name. This gives the lender access to a limited version of your credit profile. The lender will use this to see if you meet certain minimum requirements for approval.
If you decide to proceed with the loan, the lender will likely conduct a hard credit check before drafting your loan paperwork. This will show your full credit history. If something appears on this credit check that wasn't on the soft credit pull, it could affect your loan eligibility.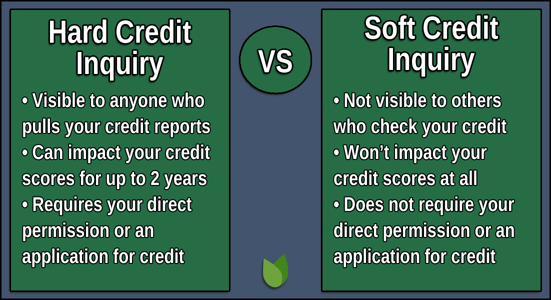 Auto loan preapprovals also tend to come with an expiration date of 30 days. Lenders report new data to the credit bureaus monthly — which means your credit score could change from month to month. Even subtle changes could negate your preapproval status and remove you from consideration for a loan.
But your credit score, even if you have good credit, isn't the only reason you could lose approval for an auto loan. Auto loan approval is completely up to the lender.
A bank, credit union, or independent lender can choose who it wants to loan money to. If the market changes, or if the lender finds information that may make you a greater credit risk, it can back out of the deal.
But once you and the lender sign the loan agreement paperwork, you're both legally tied to the terms of the loan and cannot change the deal unless you both provide written consent for the changes.
Be Careful When Choosing Auto Loans Without Proof of Income
Unconventional loans require unconventional lenders. While auto loans without proof of income may seem like a convenient way to finance your new car, this type of loan could expose you to high interest rates and fees, short warranties, and shady car dealers.
If you decide to continue to search for one of these loans, make sure you protect your best interests before signing any official documents. Otherwise, consider one of the online lending networks listed above. Each direct lender associated with these networks specializes in curating bad credit auto loan packages that have very flexible income requirements and may not require you to have regular employment for approval.
Advertiser Disclosure
BadCredit.org is a free online resource that offers valuable content and comparison services to users. To keep this resource 100% free for users, we receive advertising compensation from the financial products listed on this page. Along with key review factors, this compensation may impact how and where products appear on the page (including, for example, the order in which they appear). BadCredit.org does not include listings for all financial products.
Our Editorial Review Policy
Our site is committed to publishing independent, accurate content guided by strict editorial guidelines. Before articles and reviews are published on our site, they undergo a thorough review process performed by a team of independent editors and subject-matter experts to ensure the content's accuracy, timeliness, and impartiality. Our editorial team is separate and independent of our site's advertisers, and the opinions they express on our site are their own. To read more about our team members and their editorial backgrounds, please visit our site's About page.