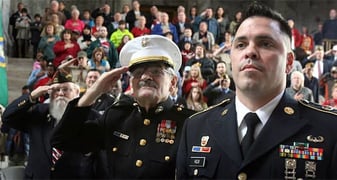 Our popular "How-To" series is for those who seek to improve their subprime credit rating. Our articles follow strict
editorial guidelines
.
We all owe a debt of gratitude to the brave men and women who have proudly served in our nation's military. Without the sacrifice and dedication of our veterans, we would not be the free and prosperous country we are today. Yet with our economy and job market still struggling, veterans often find themselves in credit trouble just like many of us.
That's why we want to share this list of five resources that are open to veterans with bad credit or who need a financial hand. It's just our small way of saying thanks!
1. Veterans' Employment and Training Service (VETS)


This program, managed by the U.S. Department of Labor, is designed to help veterans and transitioning service members find employment in the private sector. In addition to providing employment resources for veterans, VETS can also help them to navigate the new health care laws, find training opportunities and develop a rewarding post-service career plan.
Website: www.dol.gov/vets/index.htm
2. VeteransPlus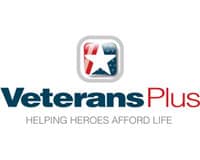 This financial education and literacy program, run by veterans, is for both veterans and active duty military personnel. Through a combination of one-on-one counseling and family outreach programs, VeteransPlus provides the kind of financial advice, coaching and education that can only come from experience. Whether veterans and their families need help with budgeting or are having problems with credit, VeteransPlus can help.
Website: www.veteransplus.org
3. Department of Veteran's Affairs Home Loan Program

This VA program helps veterans and active service members to become homeowners by guaranteeing the mortgage loan on a home. This VA loan guarantee allows a lender to provide the veteran or service member with more attractive and affordable terms than they might otherwise receive from a private lender.
Website: www.benefits.va.gov/homeloans
4. United States Veteran's Initiative (U.S. VETS)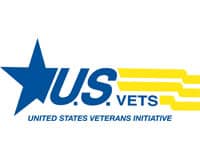 This privately run non-profit organization provides housing, employment and counseling services to our nation's veterans. Programs run by U.S. VETS include career development, family support services, permanent housing, veteran re-entry, and other services. They also have programs for veterans with special needs.
Website: http://www.usvetsinc.org
5. Veteran's Administration eBenefits Portal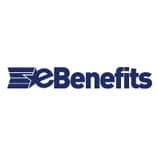 Veterans have access to an array of resources through the VA's benefits information portal called eBenefits. From education and counseling services to employment to vocational training services, the eBenefits portal is a veteran's best resource when trying to find credit or financial help. Veterans can also access free online courses to update their skills.
Website: www.ebenefits.va.gov/ebenefits/homepages
Final Advice
There are also many private companies that specialize in debt and credit counseling for veterans. Be sure to check reviews and references for these for-profit services prior to making a commitment, and always take advantage of special resources, promotions, and discounts available just for military veterans. We're grateful for your service and want you to know there is help out there if you need it!
---
Photo sources: blogs.sacbee.com, dol.gov, veteransplus.org, house.gov, usvetsinc.org, ebenefits.va.gov.