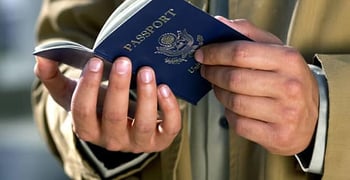 Experts share their tips and advice on BadCredit.org, with the goal of helping subprime consumers. Our articles follow strict
editorial guidelines
.
When traveling outside the U.S., you should always bring a credit card — preferably a Visa or MasterCard because they are the most globally accepted.
Credit cards are a handy backup in case of emergency. They prevent you from having to carry large amounts of cash and often feature many free travel benefits.
Not knowing how to correctly use credit cards when traveling can result in fees and fraud. These four tips will help you travel smarter with your credit card.
1. Avoid foreign transaction fees
When selecting a credit card, make sure to find one that has no foreign transaction fees. This annoying fee tacks on an extra percentage (usually three to five percent) to your purchases for using your credit card in a foreign currency.
All Capital One cards come without these fees, and more issuers are beginning to offer cards without them as well.
While the fee is small, it adds up on a long overseas trip, so it is important to look for a card without it.
2. Know your benefits
Most credit cards come with travel benefits that many people are not aware of. Take a close look at your credit card benefits before you leave town. This will ensure that you are taking full advantage of them.
For example, Visa Signature cards come with perks, such as rental car insurance, travel accident insurance, travel upgrades and 24/7 travel assistance services if your card is lost or stolen while abroad.
If you are not sure what benefits your card comes with, call your issuer.
3. Stay smart
In many foreign countries, visitors are sometimes preyed upon by unscrupulous locals trying to take advantage of them.
I found out because my bank called to find out if it was indeed me who just purchased a $2,000 plane ticket. They caught the fraud fast, but not everyone is so lucky.
Never use your credit card somewhere you feel uncomfortable. If the equipment does not look right, or if the merchants seem shady, just use cash.
Fortunately, if there is a fraudulent purchase made on your account, your credit card issuer will usually refund you. An app like BillGuard will also help you detect fraud early on.
4. Always carry cash
While you should always bring some plastic, you should also always have cash and coins available in the currency of where you are visiting.
As I mentioned above, sometimes you simply may not feel like a place is trustworthy enough to have your credit card numbers. You never know when you will end up in an emergency where the credit card machine is down or the only taxi nearby accepts cash.
Additionally, in many countries, especially in Europe, you have to pay to use the toilet. They do not accept credit cards. If you do not have coins, you will not be able to use the toilet. Just keep that in mind.
Photo: www.cnn.com.