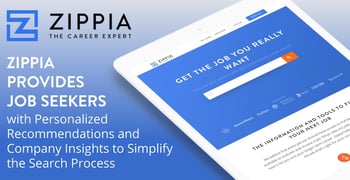 Experts share their tips and advice on BadCredit.org, with the goal of helping subprime consumers. Our articles follow strict
editorial guidelines
.
In a Nutshell: Many online job boards send candidates dozens of listings that aren't relevant to the career paths they want to pursue. That was the problem Zippia set out to solve by streamlining the job hunt and sending potential candidates job alerts only for positions they desire. Job seekers can set strict search parameters for listings, which can even include the job's stress level or the size city they'd be interested in moving to for work. And the platform goes beyond job listings to describe the career trajectories in many different fields and detail the cultures of different companies.
Even after college students pick a major, they may still be curious as to what type of career they'll pursue after graduation. And when they search their field of study on a typical employment site, the myriad listings can offer a confusing view of the job path ahead.
Zippia is a platform designed to provide a clear picture of those possible career paths, as well as job listings in relevant industries. It allows all job seekers — including college students and recent graduates — to personalize their searches and find careers others with similar backgrounds to theirs have chosen.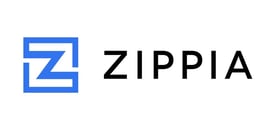 For example, a history major may take a job as a paralegal right out of college, then ascend to office management before ending up as a senior account manager. Or, he or she could take a different path, starting as a student teacher, moving on to become an instructor, an associate professor, then a history professor.
Zippia details similar career trajectories that span from a first job after college to a long-term career.
"Users love the Career Map, where you can put in a major, see your top 10 potential jobs, and predict where you may be in five years," said Nick Johnson, Zippia's Director of Public Relations. "It's like an AI-based career guidance counselor."
But Zippia doesn't just offer career advice based on a college major. It also suggests jobs for those who are already in the workforce, as well as job seekers searching for employment in cities where they want to live. People at any stage of their career can use Zippia to find the next step on their path — or discover a new one altogether.
"Before Zippia, there weren't many websites where you could not only find a job but also find the career outlook for that job," Johnson said.
Developing Tools to Ensure Relevant Job Alerts for Users
Most job seekers are familiar with common online platforms for finding employment where they can conduct filtered searches from a large job database. And if they don't find the right job, they can always opt into receiving search alerts. The problem is, those alerts are often far from relevant.
"When people sign up for alerts, they're going to get inundated with irrelevant jobs," Johnson said. "When they start their job search, most people are highly motivated, but then they realize that most of the jobs they're being sent are a waste of time."
Sifting through off-topic job listings saps energy and lowers morale. After all, if a person receives a list of 200 potential jobs and only five are relevant, they're bound to be discouraged. That is why Zippia takes a different approach that's based on relevancy and user control.
"We try to make job searches far more personalized, based on a series of parameters input by users," Johnson said.
The Zippia team also recognizes that there's more to making a job relevant to a potential applicant than the job title. Some are willing to work in high-stress environments, and some candidates prefer positions where they can work from home. Still, others may seek positions at large companies or would rather work for small nonprofits.
In addition to these cultural factors, users can search for job listings in their current cities or let Zippia know that they're willing to relocate. Some companies offer better opportunities to those who live in large, bustling cities, while others seek talent in smaller, up-and-coming areas.
And Zippia understands that a person's dream job is more than just a title and the day-to-day workload; it also inclues a strong fit with the company and its culture.
Describing a Company's Culture to Help Candidates Make Informed Decisions
One way Zippia offers users more relevant search results is by providing them with more in-depth employer information. Company culture is one of the most significant factors in their choice of employment. And companies are more likely to retain employees who fit into their company culture.
To give job seekers more details, Zippia provides inside information on highly rated companies around the country. Employees and former employees can rank a company on a five-star scale based on several factors. The higher the rating, the higher the company will score on Zippia's list of the best companies to work for. The platform also analyzes cities based on projected job growth and uses that data to rank the best places for jobs in certain states, including North Carolina.
Zippia also provides other granular information that can help job seekers make career decisions.
"We'll answer questions like, 'Is this a company with a lot of liberals or a lot of conservatives?'" Johnson said. "Or, 'Is this a high-stress environment or can you sit back all day?'"
The platform includes information about the size of the company, the average number of years employees work there, languages spoken by employees, where the company sourced workers, and where they went after they left.
And job seekers aren't the only ones who benefit from this information. Companies that provide more information about their work culture and expectations for employees can receive résumés that are better suited to both a position they are seeking to fill and the company's culture.
"Companies often get inundated with résumés that don't fit the job description," Johnson said. "We're hoping that we can help companies find more qualified candidates by providing better information."
Disrupting the Employment Search Industry Through Simplicity and Personalization
Zippia's ultimate goal is to streamline the job search process for everyone — from college students to those already in the workforce seeking a new occupation. To help fulfill that goal, it has gathered career advice, resources, and job search tools all in one intuitive platform.
"We'll show you a pathway so you can decide to take your career to the next level," Johnson said.
Zippia has proven to be such a useful tool because it listens to feedback and analyzes data on which of its features users find most helpful.
"We can see what people are doing and then adjust the product based on that," Johnson said. "When people aren't using certain features, we won't focus on those."
This commitment to its users has earned Zippia plenty of fans who prefer the platform over other leading job sites.
"Out of all the job searches I've made, Zippia has been impressive enough to keep on testing it out. It regularly suggests new jobs that other sites haven't shown me," said Kevin F., a graduate of Baylor University in an online testimonial.
The increasingly popular platform provides comprehensive information that users can't find elsewhere. And it makes that information easily accessible, compiling it into its searchable database that help users find not only jobs but also career paths.
"We're providing free career guidance that people pay for on other sites," Johnson said.