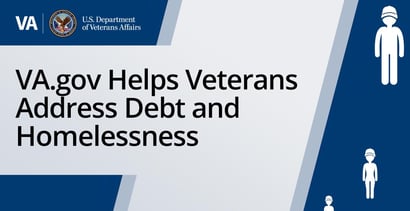 In a Nutshell: In the U.S., homelessness and debt among armed service veterans is a problem that can be exacerbated by mental health and drug use problems. The Department of Veterans Affairs (VA) is committed to addressing veteran homelessness in communities across America through a variety of programs, one of which is its Supportive Services for Veteran Families (SSVF) program. SSVF can provide financial services and support to help them eliminate debt, stabilize living situations, and increase income to prevent them from relapsing into homelessness. SSVF further contributes to those goals by providing care for the families of veterans, ensuring loved ones receive the support necessary to prosper.
In 2010, the Department of Veterans Affairs (VA) set out on a mission to end homelessness among veterans. And with approximately 74,000 homeless veterans at the time, it was a monumental undertaking.
"Despite the perception of it being a moonshot, there was a real rallying cry within the VA and from our community partners to meet this challenge," said John Kuhn, National Director of Support Services for Veteran Families (SSVF), which launched in 2011 to deal with the issue. "Since that commitment was made, veterans homelessness has been cut in half, which is incredible."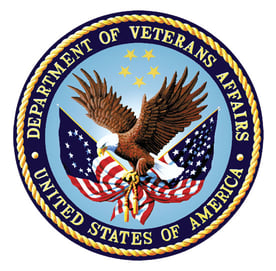 In that same time, non-veteran homelessness decreased only by 6%. The VA's commitment to providing access to the necessary tools and resources that help veterans battle homelessness bolstered that success. Those include financial and debt-management services, the flexibility to provide custom care, and the inclusion of care for families and dependents through SSVF.
"That gives you an idea of the forward-leaning innovation that's been happening in the VA," Kuhn said. "It's one of the very few social issues where we see such tremendous gain."
VA's work to eliminate homelessness continues, and it won't end until every veteran is in stable housing. But that goal has become more challenging amid a public health crisis, high unemployment, and an unstable economy.
"Half of all Americans are living paycheck to paycheck," Kuhn said. "So it doesn't take much of an emergency or crisis to endanger their housing situation."
Community Partners Help Veterans with Housing Solutions
"We all woke up this morning and maybe had our cup of coffee. Hopefully we had a decent night's sleep, and plenty to eat," Kuhn said. "If you're sleeping on the street all night, you haven't eaten, you're dirty, you start the day, you already can't think. You can't really function. So to expect someone to go to a job interview and be successful, that's not going to work. They need stability, and to have their basic needs met."
SSVF helps meet those needs through a variety of different programs. One is the Rapid Rehousing Program, which places homeless veterans in permanent housing and also SSVF's prevention efforts that keep housed veterans from lapsing back into homelessness.
"We step in, and we help them pay the rent," Kuhn said. "And it could be as simple as that."
The average case length for rapid rehousing is three to four months, but some are longer and require more sophisticated solutions. One of these is HUD-VASH, which the VA operates in tandem with the Department of Housing and Urban Development, which provides housing solutions alongside veteran support services.
Watch on
HUD-VASH provides long-term housing support to disabled veterans with serious medical or mental health issues. It also includes comprehensive case management that continues as long as the veteran needs assistance.
A third option at the VA's disposal is the Grant and Per Diem Program, which provides transitional housing and services for veterans with drug use problems or mental health disorders. By offering services that remedy those issues before moving veterans into permanent housing, the VA has found it can help them maintain their living situations.
All of these housing and support programs operate in cooperation with the VA's local community partners. SSVF provides $400 million to nonprofits across the nation. Those nonprofits use their knowledge of communities and their access to local resources to address the issues and needs of local veterans.
"I think that's what makes SSVF so successful," Kuhn said.
Financial Services Help Build Long-Term Stability
A reduced income, outstanding debt, and low credit scores can also stand in the way of veterans securing permanent housing. Struggling veterans may also have trouble paying utility bills and child care expenses.
But, as with rent, SSVF can step in and lend financial support. It can furnish the funds to keep the lights on and the water running. It can also contribute to child-care, enabling parents to find and maintain employment without worrying about the well-being of their children.
"We'll pay for child care so you can go to your job until you have enough income to make that work," Kuhn said.
But financial support only goes so far. It is a stopgap measure meant to keep veterans housed and stable in the short term. Long-term stability comes from education and establishing positive habits, and SSVF provides these as well. Veterans have access to financial planning, credit counseling, and legal assistance. Those resources can help veterans discharge bad debt from their record or renegotiate child support payments, and, most importantly, build an income.
"Within VA, we have something called the Homeless Veterans Community Employment Services," Kuhn said. "There are 150 vocational specialists deployed to medical centers in the country who can help veterans enact a bridge to employment resources in those communities."
By leveraging connections with the Department of Labor, vocational specialists and community organizations help veterans find employment. They also assist in delivering pensions, disability, and other benefits.
"All those things are part of the solution to help veterans remain out of debt once their current debt is resolved," Kuhn said. "We solve both sides of the equation: the current debt and also how to increase their living standards."
Family Services Ensure Wellness and Peace of Mind
Before heading SSVF, Kuhn ran Project CHALENG, which surveyed thousands of homeless and formerly homeless veterans. The data accumulated ensured SSVF policies were based on evidence rather than being created in a bureaucratic vacuum. The result is a level of flexibility that allows the VA to tailor care to the individual needs of veterans instead of providing one-size-fits-all services.
"One of the things they kept on telling us was that they needed family services. So we wrapped that into this program," Kuhn said. "By giving this capacity to the VA to serve the entire family, SSVF has reached a whole new group of veterans who maybe in the past couldn't be served."
In 2019, SSVF serviced more than 105,000 individuals. Although many of those were veterans, over 20% were the dependent children of veterans. By providing holistic care and ensuring whole families have access to services, the VA creates peace of mind for veterans and empowers them to focus on improving their overall living situations — and that of their families.
"We want to make sure that the entire family is supported," Kuhn said. "The veteran might be able to go to the local VAMC and get care at the VA, but how stable is that family going to be if his or her significant other is sick or has needs that aren't being met? It's the same thing with children. If you have hungry children, that's all you're going to be thinking about."
Solving Emerging Issues with a Flexible, Proactive Approach
After 10 years of success, the SSVF found itself confronted by a new and unprecedented challenge: the COVID-19 pandemic.
"The ground rules have very much changed. The first thing we want to ensure is that people survive," Kuhn said. "We have homeless veterans in these encampments, on the street, or in shelters. A lot of these folks already have pretty significant health issues, and they're in the most dangerous situations possible."
Shelters are crowded environments conducive to the spread of infection. Veterans living on the street have no access to sanitation, and there are no barriers to protect them against infection. SSVF's solution is a three-pronged approach to remedy and prevent homelessness during a public health emergency.
In March 2020, SSVF issued directives and funding that allowed grantees to place homeless veterans in hotels and motels. Through August 2020, it had provided temporary housing to 15,000 veterans.
"People are put in an environment where they can be safe," Kuhn said. "That was the first priority, and one that's been very successful."
The second priority is to ensure housed veterans and their families don't become homeless due to financial strain. That was a very present danger due to economic churn, layoffs, and the end of eviction protections. However, the CARES Act provided an additional $600 million to SSVF, allowing it to extend a safety net for at-risk veterans and their families.
And the SSVF's third priority was to provide support to agencies aligned with its mission, including public housing authorities.
"All these systems that were disrupted for months are starting to come back online virtually now. In the meantime, SSVF took that on," Kuhn said. "We started doing the housing placement when HUD couldn't, and we will ensure those people stay in housing and keep on paying the rent until HUD catches up and can pay the rent through the vouchers, so the veteran isn't the one who suffers."
Any veteran facing a housing crisis is encouraged to call the VA's toll-free homeless helpline at 1-877-424-3838.
Advertiser Disclosure
BadCredit.org is a free online resource that offers valuable content and comparison services to users. To keep this resource 100% free for users, we receive advertising compensation from the financial products listed on this page. Along with key review factors, this compensation may impact how and where products appear on the page (including, for example, the order in which they appear). BadCredit.org does not include listings for all financial products.
Our Editorial Review Policy
Our site is committed to publishing independent, accurate content guided by strict editorial guidelines. Before articles and reviews are published on our site, they undergo a thorough review process performed by a team of independent editors and subject-matter experts to ensure the content's accuracy, timeliness, and impartiality. Our editorial team is separate and independent of our site's advertisers, and the opinions they express on our site are their own. To read more about our team members and their editorial backgrounds, please visit our site's About page.