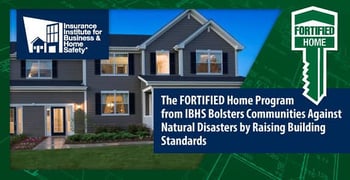 Experts share their tips and advice on BadCredit.org, with the goal of helping subprime consumers. Our articles follow strict
editorial guidelines
.
In a Nutshell: Natural disasters and subsequent property damage can be devastating to home and business owners. In recent years, concerted efforts have been made to improve the durability and sustainability of both private and commercial structures, and the Insurance Institute for Business & Home Safety (IBHS) has been leading the charge. A nonprofit supported entirely by property insurers and reinsurers, IBHS is an independent organization devoted to scientific research to improve the resiliency of buildings. Through objective, applied science, IBHS's efforts in its state-of-the-art Research Center have led to innovations in construction methods. The IBHS FORTIFIED Home™ designation increases not only safety and durability, but also greater return on investment and financial incentives in certain markets.
When natural disasters like tornadoes and hurricanes strike, the economic and social impacts can be severe. Home and business owners rebuilding after a disaster are often left to sort out their personal and professional lives amid uncertain circumstances. Not only are they dealing with the emotional consequences of property damage, they also face the financial hurdles in rebuilding and repairing.
To minimize damage caused by disasters, states created building codes that residential and commercial contractors must adhere to. These standards, while important, are minimal safeguards and often don't provide the kind of protection needed to withstand many of Mother Nature's calamities.
The insurance industry has for some time been actively looking for ways to inform building construction methods to help mitigate weather damage — and for good reason. In 2016 alone, natural disasters cost insurance companies $50 billion in related claim payouts. The industry's efforts to cut losses have helped contribute to innovative, more resilient construction methods. And the Insurance Institute for Business & Home Safety (IBHS) is at the forefront of this innovation.
"Our mission is to reduce losses from natural disasters and other causes of damage to buildings and property," said Julie Rochman, President and CEO of IBHS. "We tend to focus on things that keep insurers up at night — things like internal water damage, wildfires, hurricanes, winter weather, tornadoes, and thunderstorms."
The methods of analysis and testing that IBHS employs to help establish a construction standard higher than existing building codes is unprecedented, to say the least. IBHS uses objective, applied science in a one-of-a-kind research center to test full-scale homes and commercial buildings. These structures are subjected to the same destructive weather and man-made conditions, including wind, fire, rain, and hail.
IBHS continues its mission to bolster the durability of homes and commercial buildings to reduce financial loss, community disruption, and human toll that result from natural disasters and other devastating events.
Homeowners Who Invest in FORTIFIED Properties Receive Resilience and a Return on Investment
Possibly the most significant of IBHS's accomplishments is its FORTIFIED Home designation. A FORTIFIED Home is a structure built with an adherence to a set of engineering and building standards that go beyond the minimum building codes and are designed to help strengthen structures.
"FORTIFIED is basically an insurance industry-developed building standard," Julie said. "It is based on field and lab engineering findings developed over the last several decades and designed to look very specifically at how to defend against the most prevalent hazards in an area."
To put it simply, the owners of FORTIFIED homes know there is a greater chance their homes will still be standing after an intense storm. And the benefits for homeowners don't just stop at having a stronger, more durable home.
FORTIFIED homes also tend to increase homeowners' overall return on investment. A joint, independent study conducted by three major Southeastern US universities (University of Alabama, University of Mississippi, and Auburn University) found that FORTIFIED homes in Alabama had higher resale values than those built using traditional construction methods.
"When they held the homes side by side, they found that the resale value of those homes was about 7% higher or better if there was a FORTIFIED designation," Julie said.
Tax Breaks & Discounts are Emerging to Incentivize Improved Building Standards
Expanding and improving building standards benefits everyone — from the homeowner to the insurer to the environment itself. More resilient building standards means the construction industry is using more sustainable materials and employing more environmentally responsible methods.
"Resilience is the next big wave of sustainability because nothing is sustainable if it isn't durable," Julie said. "For people who are interested in energy efficiency and their carbon footprint on the environment, durability and resilience are essential aspects. If your home or business ends up in the landfill, or if you're constantly having to draw on natural resources to replace or repair a structure, that is not green."
Not only does a FORTIFIED home tend to increase the overall monetary value of a property, but there are premium credits available in some markets, such as in Georgia and Mississippi.
"If you have a FORTIFIED home, there is increasing likelihood that you will be able to get discounts that reflect a better risk profile on your insurance premium, and there are tax breaks that exist in some states that could be expanding," Julie said. "Financially, there are a lot of benefits to having a resilient home or business that go well beyond the insurance mechanism. The mortgage industry is now looking at how they can incentivize resilience."
IBHS Research Center Puts Full-Scale Structures to the Test
IBHS has been so successful at improving building standards because its innovations are based on science. IBHS engineers conduct research with real-world elements and factors using full-scale homes.
"We always want to be driven by science and not by fads," Julie said. "We want to find the truth, and if people like our findings and embrace them, so much the better. But we really want to just make sure that insurers, as well as engineers and designers, have the very best science-based, objective, meticulous information on which to base decisions."
The IBHS Research Center is truly a one-of-a-kind facility. Located in Chester County, South Carolina, the campus sits on 90 acres enabling researchers to more fully and accurately test residential and commercial construction materials.
"We're the only lab in the world that can take a full-scale structure, up to 2,000 square feet, and subject it to meticulous, repetitive, highly realistic windstorms, like tornadoes and hurricanes, with up to eight inches of rain an hour," Julie said. "We can also create an indoor hail storm and wildfire conditions."
IBHS Aims to Stay at the Forefront of a Market Shifting Toward Stronger Buildings
IBHS's efforts to change the way structures are built is catching on. More and more, customers and contractors are insisting on more resilient building methods and sustainable materials.
The data gleaned from IBHS testing and research improves construction codes which translates into stronger and safer buildings. And IBHS doesn't show any sign of slowing down.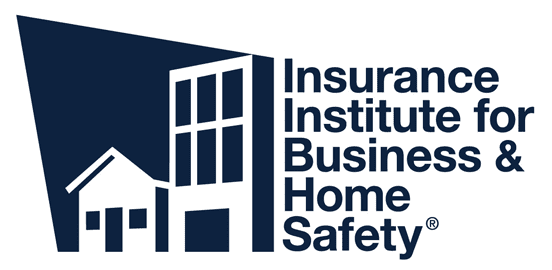 Homes with a FORTIFIED designation currently number in the thousands, but Julie said the goal is for millions of homes across the country to be built and retrofitted with this standard.
"We have the ability to look at buildings in our lab in ways that no one has ever been able to do before, and it's really exciting," Julie said. "I think in the next three to five years we're going to see great strides in durable, resilient building practices, and IBHS will continue to be at the forefront of building science."