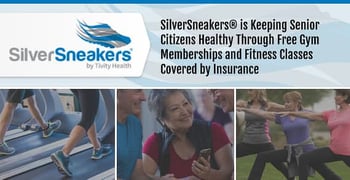 Experts share their tips and advice on BadCredit.org, with the goal of helping subprime consumers. Our articles follow strict
editorial guidelines
.
In a Nutshell: Older Americans on fixed incomes might be hesitant to spend money on joining a gym, but improving your overall wellness not only extends your life, it can also save you money by avoiding untimely health care costs. Medicare and about 60 national insurance providers cover a free program called SilverSneakers that allows seniors access to more than 13,000 gyms across the nation. Since its founding 25 years ago, SilverSneakers has helped thousands of seniors get fit and healthy and has the success stories and statistics to back up its effectiveness. Its programs are designed for seniors of all fitness levels to get active and improve their health at no additional cost, with the added benefit of making new friends with shared fitness goals.
Approximately 10,000 people turn 65 every day, and in 2050, the population aged 65 and older is projected to be 83.7 million, representing almost 40% of the population, according to US Census Bureau. Yet among the current 65- to 74-year-old population, only one in four exercises regularly.
Exercise is known to have lifelong benefits, and for seniors especially, it can be a game-changer, conferring health benefits, such as boosting memory and preventing a host of age-related conditions, such as dementia, osteoporosis, and heart disease. Plus, exercise just feels good.
SilverSneakers is a nationwide fitness program for seniors that's improving the quality of life of seniors by allowing them to sign up for free memberships at any of the nation's 13,000 participating gyms. According to a survey of more than 27,000 SilverSneakers members, 96% reported feeling calmer after sticking to an exercise regimen and 90% reported having energy all or most of the time.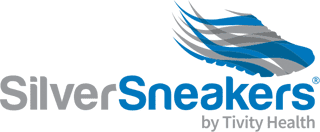 The program is covered by Medicare and 60 insurance providers, so it's free for most seniors, which is especially helpful for those with lower incomes, who might not otherwise be able to afford a gym membership.
Margie Wojciechowski, the Senior Manager of Public Relations at SilverSneakers, said, "Over the past 25 years, SilverSneakers has changed thousands of lives, helping people gain better control of their health and well-being through fitness."
The program's benefits speak volumes: One study showed that SilverSneakers participants incurred $500 less in health care costs and fewer hospitalizations after having been in the program for two years compared with the control group. Through its commitment to keep seniors healthy, SilverSneakers is extending the lives of thousands of Americans.
Check Eligibility and Find Partner Gyms in Your Area
The first thing that interested seniors should do is determine whether they are eligible for gym membership by clicking under the eligibility tab on the SilverSneakers' website. You can also click on a state and see which health insurance plans cover SilverSneakers. From there, you can then find the closest participating gyms.
Next, people can sign up for a gym membership — as well as any specific SilverSneakers classes. The program offers various tailored classes, from classic all-around fitness classes, to low-impact classes, and sessions for yoga, cardio training, stability, and water exercise.
"The classes are designed for all fitness levels, and our SilverSneakers instructors are there to help guide our members through the exercises, helping them modify trainings to their ability, if needed," Margie said.
The program is also a social endeavor for seniors, Margie added. "SilverSneakers is so much more than an exercise program, the classes create a strong community and friendships that extend beyond the gym."
Margie cited a survey in which 70% of the program's members said they have friends in the program, or have made new friends as a result of their participation in it. She also notes that people who travel often can tap into the whole network of participating gyms, working out wherever they are.
Inspirational Stories and Tangible Results
With such a feel-good program, the successes have been numerable. The company's annual Richard L. Swanson Inspiration Award honors a member who has improved his or her life through the program. Margie shared that, last year, the winner was Gay Rogers from Centre, Alabama.
"She started the SilverSneakers program with the hopes of being able to walk again after a disease called Charcot claimed both of her legs from the knees down," Margie said. "Not letting this stop her, she trained three times a week for three months to strengthen her upper body, thighs, and glutes. Through exercise, she was able to gain the strength needed to walk and even exercise on the elliptical the day her prosthetics arrived."
Margie added that Gay has continued to be a role model to fellow gym members.
Beyond anecdotal evidence, studies and surveys support the program's success. A Centers for Disease Control and Prevention-sponsored study showed that by the second year of their membership in SilverSneakers, participants had significantly fewer inpatient admissions and lower total health care costs, compared to a control group.
SilverSneakers' own Annual Participant Survey of over 27,00 participants throughout the country also showed overwhelming participant satisfaction, feeling significantly more at peace and energized. The vast majority — 94% — reported their health as good, very good, or excellent.
And SilverSneakers participants are exercising a lot: 84% do aerobic activity three times a week and 64% do muscle training. The social element is also strong: 72% of members have received or provided support to other members, and 49% say they were motivated to exercise so they could spend time with other members.
As Baby Boomers Age, SilverSneakers is Even More Essential
The baby boom began in the years following World War II, and more baby boomers are reaching retirement age every day. With about 75 million baby boomers, a program like SilverSneakers is in prime position to help even more Americans extend their lives by staying healthy longer.
SilverSneakers is more than just a gym program. Its website offers resources, like comprehensive health and wellness advice on its blog. The topics are a range of both serious and fun. There are articles on exercise, nutrition, and community issues — like this one: "Two Brides Reveal What It's Really Like to Get Married at 65+."
SilverSneakers also has a Facebook page where members can meet up virtually and stay on top of happenings at member gyms.