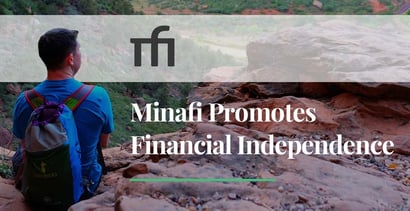 In a Nutshell: A minimalist lifestyle combined with a passion for finance led Adam Fortuna to become financially independent and retire at age 36. With the Minafi website, Fortuna shares the valuable expertise and information he picked up over the years in his own journey. Minafi provides a wide range of resources to serve as a guide users to get out of debt, invest smartly, and retire early. The basic notion is summed up in the concept of FIRE — Financial Independence, Retire Early. Minafi offers both free content that provides all the basics on investing, and it offers pay-what-you-choose premium content that, over the course of 17 hours, can set you on the path to true financial independence.
The journey that led Adam Fortuna to pursue a minimalist lifestyle, retire early, and create Minafi began more than a decade ago when Fortuna's mother passed away shortly after he graduated college.
Fortuna was left to shoulder his grief, while settling her estate, and stepping out into the workforce all at once.
"For about a year, I was driving from Orlando to St. Pete every weekend, clearing out her house while also dealing with the financial side of it," Fortuna said.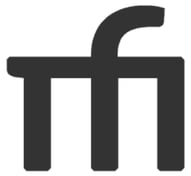 The stark contrast between his typical college kid lifestyle before his mother died and the situation that hit him just a few months later made him realize that it was time for him to be responsible.
"Going through that left me with this desire to not have that much stuff. And it kind of led me down the minimalism route from that age on," Fortuna said.
Another large piece of the Minafi puzzle fell into place when Fortuna found himself teaching coding during the day, but reading about and researching online about investing and financial independence during his free time.
Fortuna said he eventually decided to combine his minimalist philosophy with the financial expertise he accrued over the years to create Minafi, a website that guides people along the road to financial independence.
And, yes, Fortuna has achieved financial independence and retired at the age of 36. He said he left his full-time job in December 2018 and focuses his time on Minafi, which is the realization of his passion for minimalism, smart finances, and mindfulness.
Reaching Financial Independence through Investing, Minimalism, and Mindfulness
Minafi is a lot of things.
Fortuna defines Minafi on his website as: "A combination of minimalism and financial independence (FI).; A growth mindset for living a life focused on what brings you value.; A blog of my journey through investing, minimalism, FIRE, and mindfulness."
Minafi's mission is to inspire investment into a life the reader wants, according to the website.
"This encapsulates much of what I've been writing about over the last year into a single cohesive statement," writes Fortuna on the website. "It isn't purely about financial independence, minimalism or mindfulness — but investing in yourself to improve."
Such a mission is intentionally open to broad interpretation, Fortuna said, and that's because the ideas behind Minafi are often born out of several different places at once.
One of the central guideposts of Minafi, however, is the concept of FIRE, which stands for Financial Independence, Retire Early. Minafi readers often use this concept and the FIRE guide (more on that below) as the starting point in their journey.
Within that framework, they will learn the importance of investing, minimalism, and mindfulness. While minimalism and smart investing were early driving philosophies for Fortuna, mindfulness came a bit later and is an ongoing journey.
"Mindfulness is awareness. Externally, but internally as well. What are your motivations, and concentration on?" Fortuna writes on the website. "One side of mindfulness I'm passionate about is the philosophy of Stoicism which is about living a focused life."
Ultimately, Minafi's guide to success consists of three components — discovering when you can become financially independent, learning to invest, and embracing minimalism and mindfulness.
The FIRE Approach Helps People Retire Early
"The start of it all was this Interactive Guide to Early Retirement and Financial Independence," Fortuna said. "The guide is one where you plug in your own numbers and the article changes based on your stats."
Also known as the FIRE guide, the interactive page helps users estimate how many years it would take for them to become financially independent.
Fortuna said there are a lot of different steps one can take to bring them closer to financial independence. And, for those who may feel like financial independence will always be out of grasp, Fortuna explained that people can start working toward that goal while they are in debt.
"The first step is probably getting an emergency fund, and then the next step is figuring out your debt and getting a plan to tackle that," he said. "But, you don't have to address debt first and then start investing. You can pay down debt while also starting to save some in their 401k. The starting point isn't zero — the starting point can be while you're still in debt."
One key to making the FIRE concept a reality is having a solid grasp on the basics of investing, Fortuna said.
"The more I talked with people in my life — friends and family — the more I realized there's a big gap there that's not being filled," he said.
It's not about knowing the ins and outs of advanced investing techniques, but rather possessing a thorough understanding of the basic fundamentals.
"It's being able to look at the funds in your 401k and saying, 'Ok, every single one of these sucks, except for these three,'" Fortuna said. "Those skills are extremely useful, and probably something like 80% of the population could benefit from."
He said another extremely valuable component to reaching financial independence is understanding the importance of compound interest.
"It's about realizing that it's possible to earn more money from your investments for the rest of your life than you did in your entire working life," Fortuna said. "It seems counterintuitive that you're going to earn more money after you stop working because of compound interest."
Choose from Open and Free Courses or Become a Member for Exclusive Content
The Minafi website features a wealth of information about Fortuna's approach to living a financially independent life. The most prominent resources include a series of courses that guide readers down the path of financial independence.
Fortuna said the first course, the Minimal Investor, is the most popular and is also free for anyone to take.
"Learn everything you need to know to invest for the rest of your life," according to the course description.
The Minimal Investor consists of 10 lessons that will take between two and three hours to complete. The three main course areas cover investment basics, making your first investment, and planning for the future.
For those wanting to take a deeper dive into Minafi's offerings, the website also offers the Minafi Investor Bootcamp.
"Learn everything you need to know to invest on your own, handle taxes, plan for retirement and grow your wealth using the stock market," according to the course description.
Fortuna said that, unlike the Minimal Investor course, the bootcamp is premium content, but users can choose their payment amount.
"It's a pay what you want model, with a minimum of $1 per course and a minimum of $10 to join," he said. "But people can pay $150 if they want to, down to $10 if that's what they prefer."
Joining the Minafi bootcamp gets users full access to all current and future courses, a three-month guided plan to learn how to invest, more than 17 hours of course content, and 10 activities for the user to complete.
Users who really want to immerse themselves in the pursuit of financial independence can take things a step further with the Bootcamp and Coaching option. For a one-time fee of $799, users get the full bootcamp plus a one-hour personal coaching call to help them get started. Users can also email Fortuna personally with any questions. Then, as they progress through the courses, they can have three more one-hour coaching check-in video calls.
The Minafi website also includes other free resources, including calculators, links to other valuable programs, and much more.
Whether you want to learn the investing basics for free or are ready to jump head first into the financial independence journey, Minafi has the content to help you along in your quest.
Advertiser Disclosure
BadCredit.org is a free online resource that offers valuable content and comparison services to users. To keep this resource 100% free for users, we receive advertising compensation from the financial products listed on this page. Along with key review factors, this compensation may impact how and where products appear on the page (including, for example, the order in which they appear). BadCredit.org does not include listings for all financial products.
Our Editorial Review Policy
Our site is committed to publishing independent, accurate content guided by strict editorial guidelines. Before articles and reviews are published on our site, they undergo a thorough review process performed by a team of independent editors and subject-matter experts to ensure the content's accuracy, timeliness, and impartiality. Our editorial team is separate and independent of our site's advertisers, and the opinions they express on our site are their own. To read more about our team members and their editorial backgrounds, please visit our site's About page.