In a Nutshell: As average life expectancy rises, people find themselves not only living longer but also staying in the workforce longer. That shift has a significant impact on both personal finance and the overall economy. The International Longevity Centre UK seeks to understand those social and labor changes so individuals, employers, and governments can prepare to meet evolving needs. And, as governments and private businesses prime for these shifts, it's also essential for workers to educate themselves and ensure their financial security later in life.
When looking at life expectancy throughout history, some may think that living in harsh conditions or without modern amenities caused people to die much younger than they do today. But the truth is that infant mortality rates have skewed the average life expectancy throughout history.
As medical care for children has improved, the average life expectancy has risen — and the same is true with health care for older adults. It's not that people today live so much longer; it's that more people live longer thanks to advancements in medicine. And while that's undoubtedly a good scenario, it also introduces a new set of challenges.
"Longer lives not only affect the length of life but the shape of life," said Dan Holden, Senior Research Fellow at the International Longevity Centre UK (ILC-UK).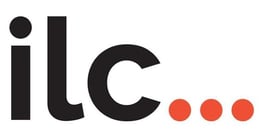 ILC-UK was established in 1997 as part of the ILC Global Alliance, a think tank dedicated to studying the impact of increasing life spans on society — especially in the economic and financial spheres. The organization works with governments, the private sector, and professional and academic associations to influence policy and develop solutions for social problems posed by increasing longevity.
"Life has extended so much. It means that you can't just have these years of retirement in the same way anymore," Holden said. "You may end up dipping in and out of education and responsibilities throughout your life. You may do much more of a phased retirement, where you have years of part-time work."
Those added years in the workforce will have significant ramifications on the financial industry — and the quality of life of individuals. But ILC-UK hopes its research can shed light on what problems may arise so future stakeholders can start solving them today.
Longer Life Spans Pose New Social and Financial Questions
This increase in the average life span raises obvious questions for individuals. Will they need to work longer? Will it change the way they save for retirement? How does it affect the way they treat their health?
"At a global level, by around 2050, more than 20% of the world's population will be over 60," Holden said. "This is quite a rapid increase and a result of improvements in health and declines in fertility rates. That's not just an issue for places like the U.K., the U.S., Denmark, and Japan. It's a phenomenon that's happening across the world, even in the younger nations in Africa and South America."
To answer those critical questions, ILC-UK focuses on three main themes. First, on what living longer means for the economy in terms of fiscal sustainability and changing consumption patterns. Second, what diversity looks like today, and what it will look like tomorrow. And finally, what everyday life will be like in the future as a consequence of aging.
These focus areas help ILC-UK produce reports that address how the workforce and finance will be shaped in the future. It also makes its findings public to ensure that business, policy, and society all keep pace.
"We are well-connected in terms of the policy world. That means civil servants, politicians, or people involved with business and charity, whether they're providing a service or selling a product," Holden said. "We are quite active within the aging sphere, and that's pretty helpful for us in helping start research to improve the quality of policy and the dialog around aging."
Preparing for the Challenges of an Aging Workforce
The changing nature of aging and employment mean that careers and pensions will not look like they have in generations past. That will require a shift in financial behavior on the part of current and future generations.
"For example, my dad is in the process of retiring now," Holden said. "He's worked in the same place for 20 years, and he has a pretty big, solid pension. He knows exactly what he's going to get out. But I am in a situation where I have about four or five pensions now. I know what I put in, but I don't know what I get out."
Watch on
That uncertainty is due to the pressures on fiscal sustainability, and how pensions are structured today. Responsibility has shifted away from those who provide the pensions — whether it's a state or a company — as to who will ensure that financial security."
That means people in the workforce today may need to continue working past the standard retirement age and into their 70s. And that presents a problem for those in high-impact and physically demanding professions.
Physical wear and tear on the body, arthritis, and other conditions may inhibit their ability to carry out such work later in life. The challenge, then, is to ensure employment opportunities are available to all members of the workforce without excluding people still dependent on their job income to meet day-to-day needs.
Economic Adaptation Must Accommodate Baby Boomers and Millennials
ILC-UK is also researching what effects aging will have on the global economy.
"There is an economic aspect about aging that is atypically bad for the economy in the sense that it means a smaller proportion of working age people," Holden said.
The working age population is defined as people ages 15-64. A reduction of those individuals in the labor pool increases the number of people who enter the state's financial care, thereby raising the total pensions paid out.
For employers, that means more outgoing workers, smaller labor pools, and more pensions being paid out. And, in the interim, it means that older and younger generations will find themselves competing in the labor market on a scale not seen before.
"The generational thing is interesting because, in the past year or so, it has become so much more prominent as baby boomers and millennials are pitted against each other," Holden said. "It's also more expensive to buy housing at a young age than it was 20 or 30 years ago. That doesn't mean that you need to take money away from baby boomers and give it to millennials or that you need to pit each other's economic circumstances against each other."
ILC-UK wants to show that the solution may be much more nuanced. Holden said he doesn't believe that the problem is necessarily about age, but about economic opportunity and circumstances instead.
"You've got to design a policy to deliver fairness across generations and ensure that living a longer life is sustainable and enjoyable for everyone," he said.
Governments, Companies, and Individuals All Contribute to Solving Longevity Issues
Earlier generations have faced their own problems when it comes to the aging population, but today's society is unique in that the presence of approximately 77 million baby boomers brings a special set of challenges to every aspect of life. And the ILC-UK wants to help kick-start that monumental task.
"The responsibility has to lie with the state, even if it's just leading the charge," Holden said. "There are good examples of innovative things that companies do to support workers or that individuals and communities do to support older people. But because it's such a huge issue across so many different areas, a complete, systemic change can only begin with the state."
But Holden said that some of the responsibility also lies with individuals and companies. Everyone must contribute to the broader social shift to accommodate an aging and work-dependent labor force.
One action that Holden recommends individuals take now is auto-enrollment in company pension plans. And the best time to do so is immediately upon hiring.
"That means many more people are paying into pensions than there used to be," he said. "But the amount put in is not necessarily enough."
To supplement those pensions, Holden recommends putting a little more money out of each paycheck into savings. That strategy will help reduce the time you'll need to spend working and perhaps increase the overall quality of life you'll enjoy when you retire.
Advertiser Disclosure
BadCredit.org is a free online resource that offers valuable content and comparison services to users. To keep this resource 100% free for users, we receive advertising compensation from the financial products listed on this page. Along with key review factors, this compensation may impact how and where products appear on the page (including, for example, the order in which they appear). BadCredit.org does not include listings for all financial products.
Our Editorial Review Policy
Our site is committed to publishing independent, accurate content guided by strict editorial guidelines. Before articles and reviews are published on our site, they undergo a thorough review process performed by a team of independent editors and subject-matter experts to ensure the content's accuracy, timeliness, and impartiality. Our editorial team is separate and independent of our site's advertisers, and the opinions they express on our site are their own. To read more about our team members and their editorial backgrounds, please visit our site's About page.