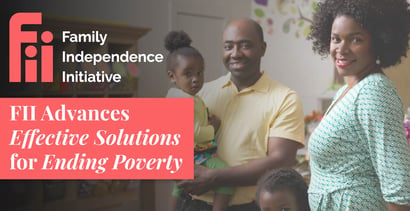 In a Nutshell: Family Independence Initiative takes a novel approach to ending the cycle of poverty by providing funds to low-income families and giving them full autonomy in using the money. The only request is that families report how they're spending the funds, which allows FII to track their progress and see how that investment enriches communities. And the organization's UpTogether digital platform connects families to share inspiration, information, and advice with each other across the nation. So far, the results have shown that low-income families can lift themselves out of poverty if given the chance.
Dalva Franks was living on a small income, but was tired of her credit holding her back, so she decided to seek help to improve her score — and her overall financial standing. Then, she decided her next step would be to return to college after a 30-year hiatus. Franks purchased a laptop, a printer, and enrolled in Laney College of Oakland.
Franks' goal — besides her own education — was to teach her grandchildren that it's never too late to learn something new, improve yourself, and achieve greater financial and socioeconomic success.
"What's really best is for low-income individuals and families to have the flexibility to pursue the next step that's most important to them," said Danielle Coates-Connor, National Director of Communications at Family Independence Initiative (FII). "There's not a one-size-fits-all solution when it comes to ending poverty."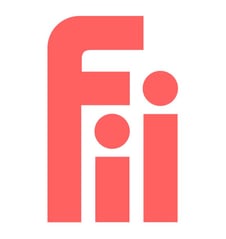 The partnership with FII provided Franks with a cash investment, which she used to go back to school and improve her life. And the organization does the same for many other low-income individuals and families. FII was founded in 2001 by Mauricio Miller, a Mexican-American social entrepreneur, when Oakland mayor — and future California governor — Jerry Brown challenged him to find a more effective means of ending the poverty cycle.
After nearly 40 years since President Lyndon Johnson had introduced legislation in response to a national poverty rate of around 19%, the War on Poverty had failed to achieve measurable results. So Miller, who would write "The Alternative: Most of What You Believe About Poverty Is Wrong" in 2017, set about finding a better route to upward socioeconomic mobility.
According to FII's research, nearly 50 million people live in poverty in the United States. Within four years, 75% of those people will move above the poverty line. But within the next five years, 50% of those people will lapse back into poverty due to financial hardships, including layoffs, medical expenses, and other unanticipated events.
"Society is not investing in this economic transition. When somebody begins to expand and earn more money and become financially stable, there's a disproportionate amount of support that gets stripped. That makes it so that people lack financial resiliency when life hits, such as sickness, changes in work conditions, or other unknowns in life," Coates-Connor said. "What we're showing is that direct investments allow families to do what they need to do with their money so they can maintain upward mobility."
Direct Family Investments Empower Economic Mobility
FII's approach to economic mobility prioritizes families having choice and control over the decisions that impact their life. When trusted to take the initiative and move themselves up out of poverty, families tend to not only help themselves but also help others in their communities to do the same.
"We track the ways they are investing in one another through social capital — giving someone a ride, offering childcare, sharing a meal, or lending circles — all the different ways that underinvested communities provide each other with a great deal of wealth," Coates-Connor said. "We take this approach, and we leverage it to try to influence decision-makers in government and philanthropy to adopt more of these qualities in the ways they approach poverty."
FII has established demonstration sites at Austin, Chicago, Albuquerque, Boston, Cincinnati, Detroit, Northern California, and New Orleans. Families come into the FII environment for two years, and at no point during that period are they assigned caseworkers or required to follow specific programs. They meet monthly with a group of self-selected peers to discuss their situations and to help each other find solutions to looming problems.
Watch on
Additionally, participating families keep monthly journals that detail their income, current goals, family situation, and social exchanges. These journals allow FII to track their progress and give families access to the UpTogether Fund, which provides direct financial support.
The results of this approach are striking. Among enrolled families, 22% realized an increase in overall income while 75% saw an increase in monthly income. They enjoyed a decreased reliance on subsidies, higher monthly savings, and a quadrupling of liquid assets. Children earn higher grades, and more students stayed in school and earned degrees.
FII also saw a 62% increase in new family-owned businesses, which illustrates one of the initiative's most important effects: the ability people possess to seize control of their financial futures and pursue their life goals.
"We find that at the end of the two years, families can often point to tangible accomplishments relating to having the flexible funds," Coates-Connor said. "They also point to how powerful it is to be in an environment where they're not being told what to do but instead actually advancing their own solutions."
Shedding Light on the Invisible Economy of Social Capital
Social capital is, in essence, the informal way that human beings help one another in communities. You've probably engaged in many exchanges of social capital in your life, like that time you helped a friend get a new, better job, or when your neighbor let you borrow her lawn mower. Maybe an online acquaintance shared your crowdfunding project on a social network and helped it gain support, or you looked after a niece or nephew for an afternoon.
"Social capital is what has always made communities tick," Coates-Connor said. "These types of exchanges are happening everywhere in society. They are what makes us work as a civilization, really — the referrals and the favors that people do for each other."
These interactions make up the fundamental foundations of human societies, and they remain an essential part of many so-called symbolic economies — as opposed to modern restricted economies narrowly defined as the flow of currency. In these alternative economies, wealth moves through gift giving and symbolic exchange. The basic principle is that, when someone gives you a gift or shows you courtesy, it's disingenuous not to return the gesture and do the same for others.
Until now, no organization has tracked these types of exchanges in low-income communities, and so their tangible value has gone unrecognized. However, FII brings bootstrapping via social capital to the forefront of the conversation on poverty.
"The exchange of social capital happens in ways that directly affect the economy, like job placement and business growth, but it also happens in all the invisible parts of our economy that are related to health and family — where community members are helping one another out," Coates-Connor said.
UpTogether Platform Provides a National Support Network
Families can participate in FII through local demonstration sites as well as online through the UpTogether platform. The latter is a national support network for low-income families, and it functions similarly to a social media platform, allowing users to connect with others who share their concerns and situations.
Through the platform, families can share information, including monthly household income data, asset levels, liabilities, and social capital exchanges. Providing information on these activities qualify participants to receive financial benefits, scholarships, and products that include matched savings and loans.
One of the most valuable social resources on UpTogether is its Find the Expert, Be the Expert section. This forum enables families to provide advice and guidance to others on topics including homebuying, improving credit, and other vital issues.
"Families know the order in which they need to work on things, and they can organize it all themselves if they decide they want to bring in an outside expert," Coates-Connor said.
UpTogether currently has a waiting list, but FII is working to open up the platform to more users. Anyone interested in joining the network can sign up to receive a notification when membership becomes available to additional users.
Advocating a More Impactful Approach to Ending Poverty
Poverty continues to impact our society today, as the biases and misconceptions regarding low-income people and communities remain widespread. But FII's approach to fostering upward socioeconomic mobility is proving many of those notions false.
"The more prescriptive solutions to end poverty, after 50 years of testing, still have not proven successful. We've got philanthropy and government putting in more than $400 billion to try to solve the problem of poverty and seeing minuscule results because people are not incentivized to grow in the system," Coates-Connor said. "You're so forced, in this system, to present yourself as weak and broken to access any benefits that we're not tapping into the assets of these families and communities."
"We know that if you put cash into the hands of hardworking families, great things happen." — Danielle Coates-Connor, National Director of Communications at Family Independence Initiative (FII)
Instead of giving people funding and dictating what they should do with it, FII's solution is to provide people money with the only stipulation being that they report on how they're using it.
That approach is founded on the belief in direct investment, family choice, and paying careful attention to the invisible wealth of the social capital economy that is at work in low-income communities. And the results speak for themselves.
"We know that if you put cash into the hands of hardworking families, great things happen," Coates-Connor said.
Advertiser Disclosure
BadCredit.org is a free online resource that offers valuable content and comparison services to users. To keep this resource 100% free for users, we receive advertising compensation from the financial products listed on this page. Along with key review factors, this compensation may impact how and where products appear on the page (including, for example, the order in which they appear). BadCredit.org does not include listings for all financial products.
Our Editorial Review Policy
Our site is committed to publishing independent, accurate content guided by strict editorial guidelines. Before articles and reviews are published on our site, they undergo a thorough review process performed by a team of independent editors and subject-matter experts to ensure the content's accuracy, timeliness, and impartiality. Our editorial team is separate and independent of our site's advertisers, and the opinions they express on our site are their own. To read more about our team members and their editorial backgrounds, please visit our site's About page.