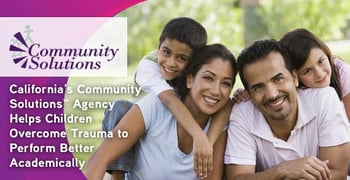 Experts share their tips and advice on BadCredit.org, with the goal of helping subprime consumers. Our articles follow strict
editorial guidelines
.
In a Nutshell: Education is one of the biggest factors in determining earnings potential. However, many children fall short of receiving the best education due to trauma at home in the form of domestic violence and abuse. Studies show children exposed to violence in the home are more prone to disciplinary problems and are less likely to perform well academically. The good news is early intervention and treatment by mental health professionals can increase the likelihood of a child succeeding. The nonprofit Community Solutions™ agency in the California counties of Santa Clara and San Benito helps children and families overcome the problems of domestic violence and abuse. By providing children an opportunity to heal and recover, organizations like Community Solutions are giving them a chance at a better future.
Given the option, would you choose to live a life of wealth and prosperity, or one of economic hardship and struggle? It's a rhetorical question, of course. Why would anyone choose to toil and scrape just to make ends meet? However, for many people in our society, there is no real choice.
From early on, life circumstances play a major role in whether people succeed or fail. Why is that? Primarily, it can be traced to access to education and the ability to learn.
Education is one of the biggest factors in determining whether we live a life of financial comfort, or one of struggle. But just having access to a school — even if it's a good school — isn't always enough. According to a study, children who come from an environment where there is violence and abuse are less likely to perform well academically.
Scientific and psychological data show that children who live in homes where domestic violence and abuse take place have problems with attention and memory, have more trouble learning, and even have lower tested IQ scores. But the good news is there is help for these children.
Communities with intervention programs for children and parents who are victims of domestic violence and abuse have seen dramatic improvement in school performance. One such organization providing services and programs to help children and families is Community Solutions™, which serves Santa Clara and San Benito Counties in California.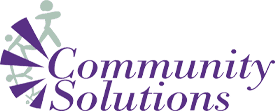 We recently spoke with Perla Flores, a Program Director at Community Solutions who oversees the Solutions to Violence division. Flores shared some of the background of Community Solutions, as well as the impact the organization is having in the communities it serves.
"Our agency serves about 5,000 individuals per year, and in the Solutions to Violence division alone, it's about 500 per year," Flores said. "Victims of domestic violence or sexual abuse can access our services through our 24-hour crisis line. Our youth division serves kids ages 12 to 17 and has a crisis line, or they can walk into our office and ask for help."
Domestic Violence Can Impact Every Child in a Classroom
Domestic violence against children not only affects their academic performance but also that of their classroom peers. A study conducted by Scott E. Carrell and Mark H. Hoekstra for the Center for Poverty Research at the University of California, Davis, revealed some of the negative effects of violence on educational achievement.
Carrell and Hoekstra report that children exposed to domestic violence are prone to more disciplinary problems and perform worse in math and reading than their peers. In addition, these children have a large and statistically significant negative effect on the math and reading achievement of other children in the same classroom.
Data from the study show that adding one troubled child to a classroom of 20 students decreases reading and math test scores by as much as 2% to 3% and increases misbehavior among other students in the classroom by 16%. An estimated 10% to 20% of children are exposed to domestic violence each year, according to one researcher.
"There is a study that shows how children who are chronically exposed to violence — whether or not it's directed at them — their brain develops differently than children who are not," Flores said. "The similarity of how the brain develops has been compared to soldiers suffering from PTSD. So, there is definitely a long-term impact that occurs in children who are chronically exposed to violence or abuse."
A Strong Education is the Clearest Path to Financial Success
If children are to have a fair chance at a financially successful future, they must be given every opportunity to succeed in school. It is in the best interest of society as a whole to ensure children living in homes where violence and abuse takes place are afforded treatment and the tools to cope with the challenges they face.
According to the Bureau of Labor Statistics, there is a statistically significant correlation between income level and educational attainment. Data collected by the BLS indicates that someone with a professional degree earns, on average, six times more than someone who did not graduate from high school. In addition, the unemployment rate gap between these two groups is as high as 10 percentage points.
Community Solutions programs have led to some remarkable successes in helping children and families cope with the challenges associated with violence and abuse. Some of the statistics noted on the Community Solutions website include:
70% of youth in programs showed improvements in school;
90% of children acted out less frequently;
86% of parents were better able to care for their children;
88% of children were emotionally stronger.
These successes and other similar results show that programs designed to help individuals and families cope are having a positive impact giving children the opportunity to learn and to perform better academically. And if children do well in school, they tend to do better in life.
Treatment Helps Individuals, Families, and Communities
The available research indicates educational challenges due to domestic violence are not simply a matter of concern for individual families, but for communities and society as a whole. Treatment programs like those provided by Community Solutions are a valuable component in the progression of society and economic well-being.
"We have programs in the areas of youth support services, solutions to violence, a crisis residential program for individuals dealing with substantial mental health issues, and even programs for people in the court system," Flores said. "It's a variety of first-line programs that support individuals."
Community Solutions programs are designed to provide the services and support children, families, and individuals need to overcome the challenges posed by mental health issues, substance abuse, trauma, severe family dysfunction, and domestic violence.
By providing the tools and support to assist individuals and families, Community Solutions and similar organizations are helping to change lives. For more than 5,000 people each year, that assistance means a chance at healing, recovery, and hope. For the children impacted by domestic violence and abuse, it can mean the opportunity to break the cycle of violence they were born into and lead a successful life that contributes to the greater good of society.