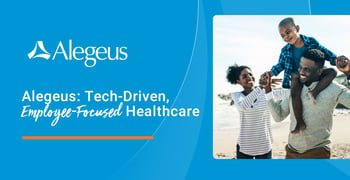 Experts share their tips and advice on BadCredit.org, with the goal of helping subprime consumers. Our articles follow strict
editorial guidelines
.
In a Nutshell: Alegeus is a consumer-directed healthcare company that simplifies the administration of healthcare benefit accounts and uses data-driven insights to guide consumers to the right coverage, care and saving strategies. One emerging need is navigating changes in health plans and benefits due to the economic impact of COVID-19, particularly with plan sponsors moving toward offering high-deductible plans. Alegeus continues to invest in new technology to empower employees to better manage their health benefits and live a healthier life.
Anyone with employer-based health benefits typically has a card they present at the doctor's office and an online portal to manage their account. The point of those tools is convenience — they require minimal effort to use, so the account holder doesn't have to spend much time thinking about them.
But the systems that power those tools, and make them so convenient, are top-of-mind for Alegeus, a healthcare payments technology company. Alegeus provides white-label solutions to third-party administrators and health plan carriers that add services and features and take products to market under their own branding.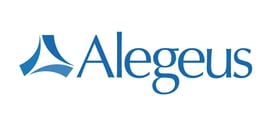 "Most consumers have never heard of Alegeus, and that's by design," said Brian Colburn, Senior Vice President of Corporate Development and Strategy. "But if you choose a high deductible health plan, you get an HSA — the portal you go to or the card you get — and that, very likely, is Alegeus."
Alegeus strives to find innovative ways to serve its end users — not only the account administrators, but also the healthcare consumers themselves. And the key to making their lives easier is applying modern technology to their benefits.
"It's been an industry that's lacked innovation," Colburn said. "What if healthcare was 10 years further along than it is right now? What would that look like? It all comes back to focusing on the consumer and helping them get better outcomes."
Employees Save Money and Time with Digital Tools
In addition to taking a consumer-centric approach to its products, Alegeus is also rethinking the traditional approach to educating consumers on healthcare and benefits. In the past, plan sponsors have tried to furnish comprehensive healthcare education to consumers.
"Historically, we've thought about our customers as these big health plans," Colburn said. "The market is beginning to pivot to think about the customer as the consumer, and not just the employee, but the employee's spouse."
The change in strategy comes from recognizing that the average American with employment-based benefits doesn't have time to become an expert in healthcare.
"Think about the single mom with two or three kids in Ohio. That person isn't interested in knowing everything about healthcare," Colburn said. "They're trying to figure out how to balance their healthcare needs and those of their kids with other expenses."
Alegeus has developed the Smart Account experience, which incorporates individualized services and information to help users strike that balance. Users can access the money in their healthcare account primarily through the Smart Account app. Around that central function, Alegeus has built tools designed to provide customized information and greater convenience.
One example of that is the virtual medicine cabinet. Users can enter their prescriptions and how much they cost, and the tool automatically searches for ways they can save money on their medicine.
"You can tell consumers that they can shop for their prescriptions, but probably 1 in 10 will do it," Colburn said. "They're busy, and they don't know where to start. We said, let's change the model from trying to get consumers to do everything — the DIY model — to a do-it-for-me model."
The COVID-19 Pandemic Opens a New Chapter in Health Care
Before the second quarter of 2020, employers were more focused on attracting talent with ancillary lifestyle benefits, rather than high-deductible health plans and benefits accounts.
"With COVID-19, that whole dynamic flipped," Colburn said.
Now, amid a pandemic of indefinite duration, employers have refocused their efforts on two goals. The first is helping employees endure this critical health moment, and the second is streamlining their operations in uncertain and stressful economic times.
"I think employers are getting a lot more aggressive around high-deductible health plans and HSAs to reduce their costs," Colburn said. "As a consumer, I would expect to see more and more of that over the next two years, depending on what you believe about the life cycle of COVID-19 and how long it takes to recover."
Colburn said he believes COVID-19 will be a social and economic influence for another year, and then there will be another two- to three-year stretch before the economy fully recovers. As a result, he predicts employers will be in cost-cutting mode for the duration, and employees must prepare themselves to use high-deductible plans to their advantage.
"The move to high-deductible health plans certainly isn't a bad thing," Colburn said, "but I think it forces the consumer to take more responsibility for their own spending in an area where they don't know a lot and are not comfortable. That's a challenge we're working pretty hard to solve."
Businesses and Individuals Maintain Greater Control Over Funds and Wellness
One significant obstacle employees face when switching to a high-deductible health plan is the initial period when they don't have much money in their accounts. That can leave them vulnerable in the event of an emergency or accident. Luckily, employers and Alegeus both have solutions to keep them protected during the transition.
"Employers are getting a lot smarter about how to help offset some of that," Colburn said. "We see a lot more employers seeding HSA accounts. They'll take some of those savings they get by moving to high-deductible health plans and put it into employee accounts to get them started for the year. That gives them the buffer they need. We also have technology where users can draw on their accounts in advance of having money there. They just put it in throughout the year as they normally would and pay it back."
Another tool developed in response to COVID-19 is the Employee Care Card. Alegeus developed this product based on the employer's need to deliver extra money to employees to pay for groceries, office supplies, a child's online education, and other emerging necessities.
However, they didn't want to simply give extra money in a paycheck for two reasons: First, they couldn't ensure the money would be spent on its intended purpose, and second, it would create a burden on internal resources. The care card, however, allows employers to select which national clearing codes funds can be transferred to, such as those designating gas stations, and grocery stores, among others.
"It does all the bookkeeping and accounting behind the scenes," Colburn said. "The internal resources that are already taxed by COVID-19 don't have to do it. That's been well received in the market."
Alegeus: Looking to the Future of Employer-Provided Health Benefits
In the face of business closures and lockdowns, many employers chose to furlough their workers rather than lay them off. That decision enabled many employees to keep their health benefits. And where layoffs were necessary, some employers extended coverage. However, those decisions were made without knowing COVID-19's full impact on the U.S. economy.
In these unprecedented times, it's more important than ever for consumers to understand their healthcare options and prepare themselves to manage them. Colburn recommended workers begin researching coverage and plans and start comparison shopping to avoid a last-minute scramble.
Alegeus, meanwhile, will keep a tight focus on creating and delivering products that meet consumer needs. One example of that is the individual coverage HRA (ICHRA) option, through which employers provide employees with funds to buy the health plan that best fits their situation. Alegeus has expanded its capabilities to make for a more seamless plan-shopping experience.
"Everybody's got a health plan from their employer. The reality is, it's not a good fit for most people," Colburn said. "The plan I need with four kids and a daughter with diabetes is going to be very different than what my 23-year-old single colleague might need."
And at the same time, Alegeus is also committed to bringing more technology and data-driven insight to its Smart Account experience. The goal is to better advise employees on which healthcare choices are ideal for them rather than just delivering a list of options they must weigh and navigate on their own.
"Consumers need a lot of help here," Colburn said. "It's interesting that healthcare is the one industry that's so far behind and yet probably the one that needs it the most."