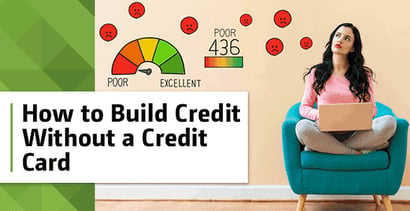 A well-managed credit card account can be an effective tool to help you build or even rebuild your credit. In fact, if you're searching for credit building tips, "open a credit card account" is one bit of advice you will likely hear again and again.
Despite the fact that credit card accounts may offer great credit-building potential, for one reason or another, some people simply do not want one. Some people avoid credit cards out of fear of repeating past mismanagement mistakes. Other people may avoid credit cards on the advice of others. Regardless of the reason, if you are firmly in the anti-credit card camp, there are other ways to build decent credit.
Here are three options for building credit without opening a new credit card account.
Option One: Credit Builder Loans
Credit builder loans, which you can get from some credit unions and a few online lenders, work differently than traditional personal loans. If you are new to credit or if you have experienced credit problems in the past, you may want to consider whether a credit builder loan is a good fit for you.
With a credit builder loan, the lender deposits the borrowed funds, generally between $500 and $1,500, into an interest-bearing savings or CD account. Once the loan is issued, you are required to make payments to your lender over a fixed amount of time, typically six to 12 months.
After the final payment has been made, the funds plus any interest earned are released to you. In the meantime, you have an opportunity to establish a bit of positive payment history on your credit reports because the lender reports the activity to the credit reporting agencies.
Expert Tip: Remember that it's important to make every loan payment on time. Consider setting up automatic payments as a backup if you are worried about forgetting. Should you make any late payments on your new credit builder loan, the account could hurt your credit instead of helping it.
Additionally, it's a good idea to make sure that the credit union or lender will report the account to all three credit bureaus — Equifax, TransUnion, and Experian — before you apply. If a lender reports to only one or two of the credit bureaus, consider finding a lender who reports to all three instead.
Option Two: Become an Authorized User
Another potential credit building option for people with limited or damaged credit histories is the authorized user strategy. Here's how it works…
A friend or loved one calls their credit card issuer and asks to add your name as an authorized user to their existing account. A few days later, a card bearing your name will be mailed to the primary cardholder.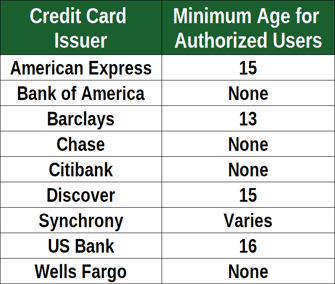 Within roughly 60 days, the account will likely appear on your credit reports provided the card issuer reports data about authorized users to the three credit bureaus, which most do.
Being an authorized user is not the same as opening a credit card yourself. As an authorized user, you have full spending authority, but you are not liable for the debt. You'll even have a credit card tied to the account in your own name.
If the card issuer reports authorized user data to the credit bureaus, you could benefit from the payment history on the account.
Expert Tip: Authorized user accounts can help or hurt your credit. If the account is managed well with a low balance and no late payments, the impact on your credit will likely be positive. On the other hand, if the account limit is highly utilized or if there is any negative history associated with the account, it could hurt your credit.
On a personal note, the authorized user strategy is my favorite option because it is like having a credit card with training wheels. You get the upside of a credit card account without actually having a credit card account.
Bad Idea: It is also worth mentioning that there are companies that will connect you with complete strangers who may be willing to add you to their existing credit card account for a fee. This is called "piggybacking" or "tradeline renting" and it is unethical and arguably illegal as it could be considered bank fraud. Stay away!
Option Three: Auto Loans, Mortgages, Home Equity Lines of Credit (HELOCs), Student Loans, and Personal Loans
Other types of loans may help you to build a positive credit history as well. The catch, unfortunately, is that traditional loans may be difficult to qualify for if you do not have enough of a positive credit history already established. While having any loan in your name may result in improved credit, it is probably not a good idea to take on a large new debt for the sole purpose of establishing credit.
Another challenge to gaining approval for a loan may be your income or, rather, your lack of an income. Lenders are now required to take reasonable steps to confirm that you have the ability or capacity to make the payments on any extension of credit. What this means is just because you have a good enough credit report and credit score to qualify under a lender's credit scoring standards, you will still have to demonstrate your ability to make the payments.
If you are unemployed or are a stay-at-home parent, there is good news for you. A lender is allowed to consider your household's income and not just your specific income. If you do not work but your spouse works then you have a household income. If that income is, for example, $60,000 then you can list that as income on your loan applications.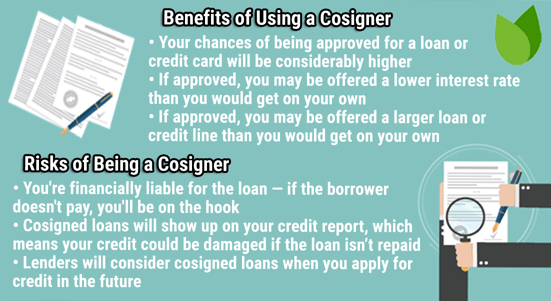 In some cases, you may need to consider using a cosigner to obtain the loan. If you're having trouble qualifying on your own due to a lack of credit history or insufficient income, a cosigner with good credit and a solid income could make a big difference in getting approved.
Expert Tip: The first key to building good credit with any type of account is to make your payments on time. There are no exceptions to this rule. If you believe that an occasional late payment will not hurt your credit scores, you're wrong. Late payments indicate mismanagement of the liability and they can remain on your credit reports, legally, for up to seven years.
Disadvantages to Shunning Credit Cards
Except for the authorized user strategy listed above, every other option will lead you to take on some amount of debt. Credit cards, on the other hand, represent a way to build credit without taking on a single dollar of debt in the process. Although it is technically possible to build credit without opening a credit card account, if you avoid credit cards, you may put yourself at a disadvantage.
Avoiding credit card debt, of course, is wise. But, credit card debt is optional. There is no requirement that you use your credit card to the point where you cannot pay it in full every month. If you can avoid the urge to overcharge your credit card, then the interest rate on your account becomes irrelevant because you will never pay interest.
Credit scoring models like FICO and VantageScore are designed to reward you when you maintain low balances and, by extension, low usage or "utilization" rates on credit card accounts. Furthermore, if there are no revolving credit card accounts currently appearing on your credit reports, the addition of this new account type could help your mix of credit as well.
Your credit mix accounts for 10% of your FICO scores and is modestly influential in your VantageScore credit scores. This is a small percentage compared to other credit scoring components, but meaningful nonetheless.
Yes, it may be possible to build decent credit without a credit card — you are just making the process a lot harder than it needs to be.
Advertiser Disclosure
BadCredit.org is a free online resource that offers valuable content and comparison services to users. To keep this resource 100% free for users, we receive advertising compensation from the financial products listed on this page. Along with key review factors, this compensation may impact how and where products appear on the page (including, for example, the order in which they appear). BadCredit.org does not include listings for all financial products.
Our Editorial Review Policy
Our site is committed to publishing independent, accurate content guided by strict editorial guidelines. Before articles and reviews are published on our site, they undergo a thorough review process performed by a team of independent editors and subject-matter experts to ensure the content's accuracy, timeliness, and impartiality. Our editorial team is separate and independent of our site's advertisers, and the opinions they express on our site are their own. To read more about our team members and their editorial backgrounds, please visit our site's About page.