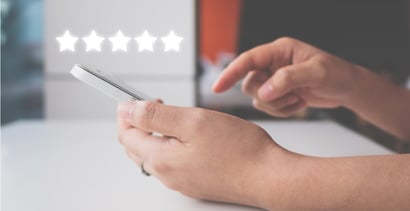 We dug far below the surface data to get to the bottom of the Credit Saint vs. Lexington Law debate. Instead of looking at just the price and services offered, we examined the results each company has reportedly achieved and the overall satisfaction of their customers.
Mixed results made the competition stiff in some areas. Both credit repair companies have a long history of removing negative items from consumers' credit reports. But, in the end, one stood out as the clear winner.
Before choosing a credit repair business to work with, consider your needs and options to ensure you don't overspend on services you don't need. Your credit report — and bank account — will thank you later. 
Credit Saint vs. Lexington Law: The Tale of the Tape
If you're looking for a dependable credit repair service, both Credit Saint and Lexington Law fit the bill. These companies can remove inaccurately reported negative items on your credit report, which can help improve your bad credit score and possibly move you into good credit territory.


Numerous repair companies are on the market today — and a good number of them can provide you with the services you need. But for the sake of this review, we'll stick to the two services mentioned. Let's start with each company's pricing:
Cost
Both Lexington Law and Credit Saint bill customers a monthly fee for their services. This allows customers to only pay for the services they need with the option to cancel at any time.
Lexington Law Firm offers multiple service tiers. Each credit repair package offers different services:
Concord Standard: For $99.95 per month, you'll receive credit bureau challenges — three with Experian and up to six each with Equifax and TransUnion — and three monthly creditor interventions.
Concord Premier: For $119.95 per month, you'll receive the firm's moderate level of credit repair service. This includes everything in the Concord Standard package, plus credit score analysis, TransUnion credit report alerts, ReportWatch, and InquiryAssist to remove older inquiries from your credit history.
Premier Plus: For $139.95 per month, you'll receive the most inclusive service provided by Lexington Law. In addition to everything included in Concord Standard and Concord Premier, the Premier Plus package also includes unlimited cease and desist letters, a FICO Score tracker, identity theft protection resources, and personal finance tools.
Throughout your credit repair journey, Lexington Law Firm will also provide credit score analysis and credit counseling education to help you manage your credit score and financial status wisely moving forward.
Credit Saint also offers three different service tiers to choose from. Like its competition, each credit repair package includes the aggressive pursuit of credit score improvement.
Credit Polish: For $79.99 per month — plus a $99 initial work fee — Credit Saint will challenge up to five inaccurately reported items with each major credit bureau. You'll also receive a credit score analysis, a limited number of creditor interventions, and a credit score tracker.
Credit Remodel: For $99 per month — plus a $99 initial work fee — you'll receive everything included in the Credit Polish package, plus inquiry targeting and Experian credit monitoring. This package will dispute up to 10 inaccurately reported items per dispute cycle.
Clean Slate: For $119.99 per month — plus a $195 initial fee (yikes) — you'll receive everything included in the Credit Polish and Credit Removal packages, plus unlimited disputes to each major credit bureau.
While Credit Saint has the edge on monthly fees, the initial fee you have to pay before the company gets started on your case makes its service slightly more expensive over the average six-month caseload.
Credit Saint offers a 90-day money-back guarantee if it's unable to change your credit score. You'll only qualify for this refund if there's no change at all made to your credit report in your first 90 days with the service.
Services
Both Credit Saint and Lexington Law operate on the same premise: to help consumers identify and dispute inaccurately reported items on their credit reports. By disputing these items, customers can request the removal or correction of accounts reported to each credit bureau, which may increase their credit score.
These items can include:
Late payments that you paid on time or are too old to be on your credit report.
Misspelled names, incorrect addresses, or wrong Social Security numbers.
Incorrect credit limits or balances on your credit card or loan accounts.
Removal of inquiries that are too old to remain on your credit report.
Old collection accounts or bankruptcy rulings.
A legitimate credit repair company, such as Credit Saint or Lexington Law, will file a dispute letter on your behalf for any inaccurately reported negative item on your credit history.
You may also qualify for goodwill letter assistance that could remove accurately reported late payments from your report in exchange for repayment of the debt. Credit Saint and Lexington Law will also help craft cease and desist letters that encourage creditors from continuing to report inaccurate information after it's been disputed. 
Each credit repair firm offers a dedicated customer service line for clients that can help answer any questions you may have. The key difference between the two is who you work with on the customer service side.

Credit Saint trains its new hires on the credit repair process and encourages them to follow prewritten prompts when answering questions. While this isn't uncommon in the credit repair industry, it does make it challenging to get personalized service.
On the other hand, Lexington Law assigns a paralegal or credit lawyer to your case who is trained, certified, and accredited to work in the credit repair industry. 
This is especially handy if you need to get the attention of a creditor that may be slow to respond to a dispute letter. Creditors tend to pay a little more attention to a letter from a lawyer than they would to a letter from a small credit repair company it's never heard of.
Also, keep in mind that Credit Saint's services are not available in Georgia, Kansas, Louisiana, Ohio, Oregon, Minnesota, Mississippi, Missouri, and South Carolina.
That's why we give the edge to Lexington Law in this category. Its trained experts know how to get the job done quickly, which may result in fewer monthly payments for you.
Results
Every consumer's credit repair case is different. One person may have many items to dispute after having their identity stolen, whereas another may only have one or two incorrectly reported things to remove. Each of these cases will take different amounts of time and energy to resolve.
But each company does give a glimpse into its results-driven process. Lexington Law, for example, offers this data on its website:
"Statistically, 70% of Lexington Law clients who saw a credit score increase had an average increase of 40 points in six months."
Credit Saint doesn't offer a similar statistic, but it's confident enough in its results that it offers a 90-day money-back guarantee for its services:
"While clients generally see a change in their credit score within 45 days of starting a credit repair package, you can ask for a full refund if no negative items are removed from your credit reports within the first 90 days."
You likely won't see any updates right away through either credit repair service. Credit reports — and credit scores — are typically updated once every 30 to 45 days. It may take up to two months before your credit score changes.
Reviews Around the Web
There is no shortage of both good and bad reviews for these credit repair companies on the internet. In many cases, the negative reviews stem from consumers who don't understand how credit repair works.
While both companies have a long and successful track record of removing inaccurate negative items from consumers' credit reports, neither service can magically remove legitimate items from your financial history.
Some customers sign up for this service thinking that their monthly fee entitles them to credit restoration and complete removal of legitimate negative items on their credit history. That isn't the case.
Other negative Credit Saint reviews are aimed at the company's customer service center, which is reportedly hard to get a hold of:
"… Do not choose them. Very unresponsive, and when you call In to cancel they will try and lower the price or either tell you they are sorry for no progress and act like they are getting right to it. I am with Lexington (Law) now and I have had so many removals and updates within a month of having their service… "

Amber, ConsumerAffairs.com
But a big draw to Credit Saint's services is its money-back guarantee. Many consumers prefer the safety of this guarantee compared with other services that offer no such assurance.
"I found some mixed reviews for Credit Saint, they are not perfect. But compared to Lexington Law and the rest of them, Credit Saint is way better. They offer a refund policy and they [sic] others don't. The girl who signed me up pointed it out. She said that all the companies know Credit Saint offers a 90-day money-back guarantee, but they won't copy it."

Susan, TheCreditReview.com
On the other hand, Lexington Law may benefit by further explaining its pricing model to prospective clients. This is evident by more than one negative Lexington Law reviewer that doesn't seem to fully understand when and how much they'll be billed:
Yes I decided to give Lexington a call and I did their initial dollar to process to make sure my account was good and all that and then today I go to pay my rent. Can't do it because Lexington law went ahead and took over $150 from me without even me signing a contract. I'd be wary if I were you… "

Milissa Lynn, ConsumerAffairs.com
But Lexington Law's customer service seems to get a nod of approval from many clients, which isn't common in the credit repair industry:
"Lexington law got right on my case and was able to get one account dropped and they are working on the other account. They make sure I understand before they make any decisions and let me go. There is nothing I don't like about my service. I'm not too computer savvy so they are helping me out a lot. They say I can call with any questions that I may have any time. So far so good, thank you."

Catherine, BestCompany.com
Every company — whether in credit repair or another industry — will have both positive and negative reviews. In fact, people are more likely to leave a review when they have a negative experience. So, while certainly helpful, reviews can also sometimes unfairly dissuade you from hiring a particular business or service provider.
Which Is Better: Credit Saint or Lexington Law?
Credit Saint advertises its 90-day money-back guarantee as a differentiator between its credit repair service and other companies. But its initial work fee and fine print attached to the guarantee (you aren't eligible if there's any change whatsoever to your credit report) somewhat negate that benefit.
Lexington Law offers no such guarantee, but you will work with paralegals and accredited credit lawyers who know how to navigate the complexities of credit repair and restoration.
Anyone who has ever needed a lawyer's services knows how costly it can get. Lexington Law's prices aren't the cheapest in the credit repair industry, but you're paying for expertise and professionalism.
Since 2004, Lexington Law Firm clients saw over 81 million items removed from their credit reports
Get started today with a free online credit report consultation
Cancel anytime
| Better Business Bureau | In Business Since | Monthly Cost | Reputation Score |
| --- | --- | --- | --- |
| See BBB Listing | 2004 | $99.95+ | 8/10 |
This is evident through the many reviews that applaud Lexington Law's customer service demeanor and accessibility, compared to many reviews that comment on how inaccessible Credit Saint's customer service representatives are.
With that professionalism, customer service, and long history of results, we give the edge to Lexington Law in this battle.
How Does Credit Repair Work?
The credit repair process typically takes around six months to complete. During that time, your credit repair firm will dispute any inaccurately reported items on your credit report to each major credit bureau.
This is important to note because a credit repair firm cannot legally dispute accurate items. So if you really paid your credit card bill late, you can't dispute the resulting negative mark on your credit report.
Credit repair can also:
Send goodwill letters on your behalf to request the removal of legitimate items. This isn't a guaranteed method of removal but can work sometimes.
Provide credit monitoring services to track your FICO score or other bureau credit score.
Provide identity theft protection services.
File creditor interventions on your behalf that could get creditors to stop reporting damaging information that appears on your credit report.
Every credit repair company offers varying services that may require an additional fee or an elevated tier of service. Check with the company you choose to ensure all its services are covered under your monthly fee.
How Much Does Credit Repair Cost?
Each credit repair company sets its monthly fees, which can change at any time if you aren't locked into a contract.
Lexington Law currently charges between $99.95 per month and $139.95 per month for its services. Credit Saint charges between $79.99 and $119.99 per month, not including a one-time initial work fee that can range between $99 and $119.99.
How Long Does Credit Repair Take?
The time you'll need to complete your credit repair process will depend on the complexity of your case. If you only have a few items to dispute, you could see results within 30 to 45 days.
More involved cases may take six months or longer. That's because every dispute requires an investigation by each credit bureau the item is disputed with. These investigations may take up to 30 days each to complete.

If your credit repair service limits the number of disputes it files on your behalf, you may have to wait several months to have all of your disputes filed.
Can Credit Repair Wipe My Credit Report Clean?
No credit repair service can wipe your credit report clean. Credit repair aims to remove inaccurately reported items from your credit report. 
Legitimate items aren't removable unless you or your credit repair team negotiates their removal with the creditor. 
Credit Saint vs. Lexington Law: The Verdict Is In
While we give the edge to Lexington Law in this competition, we feel that each is a legitimate credit repair company with years of experience helping consumers clear their credit reports of inaccurately reported negative items. Not to mention it's more affordable.
Since 2004, Lexington Law Firm clients saw over 81 million items removed from their credit reports
Get started today with a free online credit report consultation
Cancel anytime
| Better Business Bureau | In Business Since | Monthly Cost | Reputation Score |
| --- | --- | --- | --- |
| See BBB Listing | 2004 | $99.95+ | 8/10 |
One look at a Credit Saint review or Lexington Law review will show many more positive than negative remarks.
Each service is reputable and can help you get from bad credit to good credit, but finding the best one for you will depend on your situation. More complicated matters in your credit report may benefit from the paralegals and lawyers at Lexington Law. We also like the lack of upfront first-work fees.
But Credit Saint is an acceptable choice for moderate credit repair needs. You may also want to consider conducting your own credit repair journey if you feel you're capable.
Advertiser Disclosure
BadCredit.org is a free online resource that offers valuable content and comparison services to users. To keep this resource 100% free for users, we receive advertising compensation from the financial products listed on this page. Along with key review factors, this compensation may impact how and where products appear on the page (including, for example, the order in which they appear). BadCredit.org does not include listings for all financial products.
Our Editorial Review Policy
Our site is committed to publishing independent, accurate content guided by strict editorial guidelines. Before articles and reviews are published on our site, they undergo a thorough review process performed by a team of independent editors and subject-matter experts to ensure the content's accuracy, timeliness, and impartiality. Our editorial team is separate and independent of our site's advertisers, and the opinions they express on our site are their own. To read more about our team members and their editorial backgrounds, please visit our site's About page.