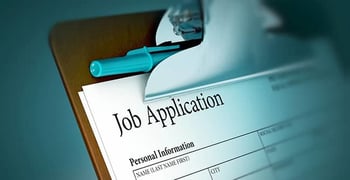 BadCredit.org publishes personal finance studies on the latest trends in the subprime marketplace. Our articles follow strict
editorial guidelines
.
So you think the only thing that suffers when you have bad credit is your ability to take out a loan? Think again.
According to a study conducted by the research group Demos, one in four unemployed Americans had to undergo a credit check as part of the job application process. And of those, one in 10 was denied the job because of information found in their credit report.
Although credit checks have been used for years in the hiring of high-level executives and those in financially sensitive roles, lately they are being used for entry positions.
Study author Amy Traub said, "Employee credit checks are becoming more common and are keeping people from getting jobs."
"One in 10 was denied the job because of

information found in their credit report."
Not sure about the state of your credit? Be sure to check as soon as possible.
To be clear, employers aren't actually supposed to be able to see a potential employee's actual credit score, but the information contained in the report is available to them.
This includes things like total debt outstanding, payment history and even bankruptcies.
According to a separate study conducted in 2012 by the Society for Human Resource Management (SHRM), about 34 percent of companies use credit checks on some applicants and 13 percent use them for all job seekers.
Employers counter they use these checks to prevent theft and avoid so-called negligent hiring charges. However, no correlation has been found between bad credit scores and increased instances of theft or malfeasance.
Many states are considering increased restrictions on the practice of using credit scores to make hiring decisions, and at least one US Congressman is on board.
Tennessee Democrat Steve Cohen supports what he's calling the Equal Employment for All Act.
"When employers use credit checks, finding a job can be almost impossible for some job applicants," Cohen said. "It's a growing trend and a dangerous one."
Source: Demos. Photos source: facebookjustice.wordpress.com.