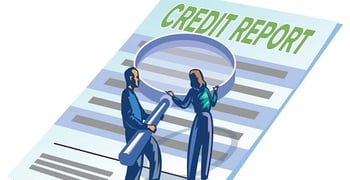 BadCredit.org publishes personal finance studies on the latest trends in the subprime marketplace. Our articles follow strict
editorial guidelines
.
When it comes to verifying the health of our finances, there are few things more important than our credit report.
According to a recent survey, 22 percent of Americans have never checked their credit report to verify its accuracy. Given the importance of the information in our credit reports, this is quite a shocking number.
As it turns out, men are more likely to have never checked their credit reports than women, by a ratio of 25 percent compared to 18 percent.
In addition, people earning lower incomes are less likely to have checked their credit report than those with higher incomes. The survey showed of those making a household income above $75,000, only 14 percent had not checked their credit reports.
"Men are more likely to have never

checked their credit reports."
Many people are confused about just what information is contained in their credit report, believing it to be unreadable by the average person. This is simply not the case.
Your credit report contains personal information such as your name, home address, employer and any financial judgments against you. It also lists your debt payment history.
Reviewing this information may turn up inaccurate information that can lower your overall credit score or otherwise adversely affect your financial situation.
According to Stephanie Rahlfs, an attorney and editor with FindLaw.com, "Inaccuracies in information such as late payments or defaults could play a major role in whether you can obtain a home mortgage, credit card, car loan and other types of debt."
"Also, credit reports are increasingly used in background checks and could determine whether you are offered a job or are able to rent a house," she said.
Under the Fair Credit Reporting Act passed by Congress, every American is entitled to receive a copy of their credit report from each of the three reporting agencies once a year, free of charge.
It is for this reason there is no excuse for not checking your credit report.
Source: Findlaw.com. Photo source: christiancreditcounselors.org.