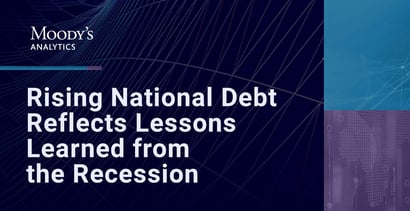 In a Nutshell: Government financial stimulus and relief resources at the start of the COVID-19 pandemic in 2020 helped businesses keep their doors open and individuals remain solvent. Those funds caused a noticeable rise in the national debt, which has many people concerned. But according to Ryan Sweet of Moody's Analytics, government spending has put the nation in a better position for economic recovery. Although inflation will likely persist into early 2022, more people are getting back to work, a key indicator of economic success. And with more income going to households, the government will receive more tax money, giving it a source of revenue to pay down pandemic-related debt.
In early 2020, the U.S. economy nearly came to a grinding halt. The COVID-19 pandemic forced many businesses to close or reduce their capacities. With limited revenue, they often had to furlough or lay off workers. Many people shifted to online shopping to procure essentials, but with a growing number of people on reduced or no income, money was limited, and spending declined.
The federal government responded with programs and funds designed to keep businesses afloat and consumers solvent in uncertain financial times. While those funds helped many people avoid burdensome consumer debt, they had the opposite effect on the government. That deficit spending drove the national debt to unseen heights.


The national debt was fairly high at the beginning of 2020, and the increased spending sent it soaring. Now, the question on many people's minds is, How can we recover from this new debt, and what effect will it have on the economy?
"I think the best way to address our fiscal situation over time is to let the economy run a little bit hot," said Ryan Sweet, Senior Director of Economic Research at Moody's Analytics, a financial analytics firm that provides investors with economic outlooks and projections. "And I think that's what the Fed intends to do."
Although the economy will remain turbulent for a time, Sweet said that this is the most likely road to recovery under the current circumstances. As the pandemic runs its course, people will return to work, household earnings will rise, and that will ultimately provide the tax revenue the government needs to manage its pandemic-related debt.
The Government Has a Long History of Responding to Financial Crises
While the debt-to-GDP ratio is an important consideration, the crucial matter is the servicing of that debt. Currently, the federal government's debt service payments as a share of GDP are relatively low due to favorable interest rates.
"I don't think there's any concern that the trajectory is unsustainable," Sweet said. "This is not the time to reel back government spending. It's not time to shift from fiscal stimulus to fiscal austerity. We made that same mistake of a premature shift to austerity after the Great Recession and the financial crisis."
In the wake of that crisis, the economy was slow to recover, and Sweet emphasizes that we need to avoid repeating that error in the current, pandemic-depressed economy. He said he believes that the initial government response helped mitigate the recent recession's severity.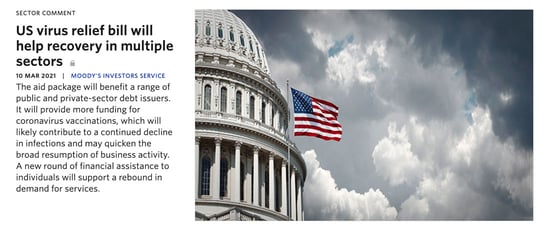 For example, the paycheck protection program (PPP) helped bolster small businesses, especially restaurants. Many of those establishments would have likely foundered amid drastically reduced consumer demand. But PPP loans provided the funds necessary to pay workers and prevent even more people from applying for unemployment.
"Without the government response, the depth and the severity of the recession would have been significantly larger," Sweet said. "Unemployment would have gone substantially higher. GDP would have contracted a lot more than it actually did. The fiscal rescue packages under the Trump administration and one that Biden passed early in his administration set us up for a strong recovery."
Depressed Sectors and Shortages Contribute to Inflation
Nonetheless, Sweet said he expects inflation to remain elevated, but not because of the increased debt. He instead points to the speed of reopening the economy and ensuring consumers feel safe resuming in-person activities, including eating at restaurants and shopping at brick-and-mortar stores. Another factor is the global semiconductor shortage, which has driven up prices on products like cars.
"That's contributed more than half of the acceleration and inflation that we've seen over the last several months," Sweet said. "I think, in the end, the fundamentals will win out, and you'll see inflation settle back, closer to the Fed's target of 2%. What we're going through now is just a temporary burst of inflation."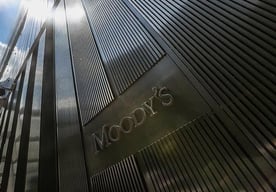 That burst is expected when an economy closes temporarily and then reopens. Demand and cost drive inflation up as businesses pass the difference along to consumers. Sweet said he expects to see prices begin to ease in early 2022.
Another significant component will be getting people back to work. When workers are earning, they are paying more taxes, and the government can put those funds toward paying interest and principal on debt.
"The best way to get your fiscal house back in order is to have a very strong economy and have a strong expansion that lasts a long time," Sweet said. "There's no reason this recovery couldn't last as long as the last one did, which was roughly 10 years. And if you do that, you'll get your fiscal house back in order."
Changes in Work and Spending Stoked Instability
Getting back to work may not mean going back to old jobs for many people. As resistance against vaccination and more contagious variants of COVID-19 emerge, many people are considering career changes.
"It may have led people to reconsider their career," Sweet said. "If you're in the restaurant industry and you just saw it get decimated by the pandemic, some would wonder, 'Is this the right career for me?' And when that occurs, there are some labor matching issues that take time to work through."
As a result of those labor shifts, the economy itself may undergo structural changes on a larger scale. Some of those changes have already become apparent, even from the earliest days of the pandemic.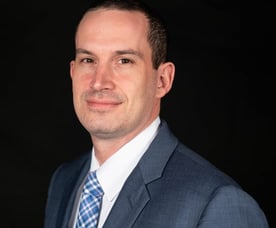 One is a shift away from in-person shopping toward ecommerce. That trend has been gaining steam for many years, but the COVID-19 pandemic gave it an extra push. Many more consumers embraced online shopping to avoid endangering their physical health.
Another is the massive shift toward remote work. Given health concerns and public safety mandates, many people started working remotely during the COVID-19 pandemic. It was a significant transition, but proved that fully remote businesses were viable and potentially more profitable. With people working from home, companies may not have to pay overhead on office space or utilities, leading to substantial savings.
The same is true of roles that required travel. Zoom, Skype, and other telecommunication platforms have become commonplace and much more acceptable. That means less money spent on gas, airfare, and other expenses associated with in-person business travel.
"I think that's changed how businesses meet with their clients," Sweet said. "Before the pandemic, I would travel. Now, I do that on Zoom. And I think that's something that is not going away."
Getting People Back to Work will Improve the Economy
Regardless of whether people return to their old careers or explore new ones, certain things need to happen before returning to work. One of the most pressing issues involves child care.
When many schools closed and children started remote learning, they were at home all day. And if parents were working remotely, they could be home with those children, keeping an eye on them.
But those who couldn't work remotely were faced with a difficult decision: stay with their children or go back to work. With workers being called back to offices and shops, some are now confronted with that choice.
"When this new school year starts, hopefully, with the progress in the vaccination front, a large majority of schools will be fully open. That will solve the childcare issue and have that impact on the number of people that are in the labor force," Sweet said. "So we should hopefully pull more people back in."
Another concern is, of course, health and wellness. Although vaccines are available, many people have not yet been inoculated and certainly not on the scale necessary for herd immunity. Workers are understandably hesitant to risk their health and those of their loved ones, especially elderly parents and grandparents, children, and other vulnerable or immunocompromised family members.
"There are still lingering health care concerns around the pandemic," Sweet said. "But as more of the population gets vaccinated, hopefully that reduces some of the concerns among that cohort."
Advertiser Disclosure
BadCredit.org is a free online resource that offers valuable content and comparison services to users. To keep this resource 100% free for users, we receive advertising compensation from the financial products listed on this page. Along with key review factors, this compensation may impact how and where products appear on the page (including, for example, the order in which they appear). BadCredit.org does not include listings for all financial products.
Our Editorial Review Policy
Our site is committed to publishing independent, accurate content guided by strict editorial guidelines. Before articles and reviews are published on our site, they undergo a thorough review process performed by a team of independent editors and subject-matter experts to ensure the content's accuracy, timeliness, and impartiality. Our editorial team is separate and independent of our site's advertisers, and the opinions they express on our site are their own. To read more about our team members and their editorial backgrounds, please visit our site's About page.