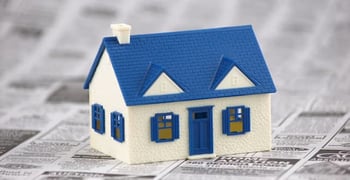 BadCredit.org publishes personal finance studies on the latest trends in the subprime marketplace. Our articles follow strict
editorial guidelines
.
Government-sponsored entities (GSEs) like Fannie Mae and Freddie Mac play a huge role in the U.S. housing market.
These organizations guarantee the loans of many homeowners to help make credit more available. Supporters of GSEs say this system makes housing more affordable for low-income Americans and helps them out financially.
However, a new study conducted by the Center for Economic and Policy Research examined the hazards of these organizations and questions their usefulness.
In this report, the researchers looked at the data surrounding loans sponsored by GSEs and found several problems.
First, the paper found low-income homeowners who bought homes through GSEs were not actually helping themselves financially. The majority of low-income homeowners abandoned their homes within five years.
"Homeowners who bought homes

through GSEs weren't helping themselves."
When you consider the costs associated with starting and abandoning a mortgage, these homeowners would have been better off renting.
In addition, the report found GSEs did not create a big discount for low-income homeowners. The difference between the interest rate on a GSE-guaranteed and a nonguaranteed loan was only about 10 basis points, barely enough to make a difference in payments.
Finally, the study found GSEs create risky incentives for lenders. When a GSE guarantees a loan, lenders are able to accept applicants with smaller down payments.
Since the government takes most of the financial hit should a risky applicant default, private lenders have less of an incentive to avoid problem borrowers. This is not good for the housing market or the government's budget.
Fannie and Freddie are not going away any time soon. However, this study certainly questions the wisdom of expanding the role of GSEs in the housing market.
Source: cepr.net. Photo source: tucsonrealestate.net.