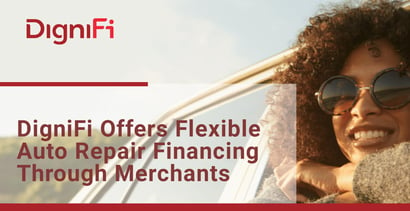 Experts share their tips and advice on BadCredit.org, with the goal of helping subprime consumers. Our articles follow strict
editorial guidelines
.
In a Nutshell: More budget-minded consumers are holding on to their cars as inflation takes a bigger bite out of paychecks and the auto industry struggles with supply chain issues. DigniFi helps keep those vehicles on the road by offering access to fast and flexible financing for repairs and maintenance at the point of purchase. Consumers who choose affordable DigniFi-branded financing through their dealership or service center can avoid the disruption and potential negative financial impacts of an unexpected repair bill.
The automotive industry is known for its ebbs and flows. As the US economy rebounded in 2021 from the shutdowns of the COVID-19 pandemic, new and used car sales started to increase, and that consumer demand continued into 2022.
Along with that demand came price hikes that have yet to level off. That dynamic has led many consumers to keep their current automobiles longer to avoid the financial hit of purchasing a new one.
But keeping an older car also means running the risk of a hefty repair bill that can stretch a budget thin — or worse.
DigniFi has emerged as a trusted financing partner (with its loan products issued by WebBank) to bridge that gap and help budget-minded consumers keep their cars on the road longer. When car owners face the potential loss of personal transportation, DigniFi is there to help.


DigniFi offers access to repair and maintenance financing to consumers through dealerships and independent service centers. In addition to repairs, the company can facilitate other transactions at purchase points, including deductibles, prepaid maintenance packages, extended warranties, tires and wheels, accessories, and even new and used vehicle down payments.
The application can be completed on a mobile device when the customer is physically at the dealership or service center. Minutes after consumers set up an account and enter their contact info, DigniFi issues them a prequalification notification with only a soft credit pull required.
"We're a mission-based, inclusive platform first," said Neeraj Mehta, DigniFi's CEO. "We want customers to have the ability to purchase on their own terms, in the environment they're most comfortable in."
Supply chain disruptions, including shortages in crucial electronic components, are the chief cause of the continuing lag in new car supply. As the ratio between new and used cars changes, stress on vehicles already on the road increases.
"One of the data points we see is that 35% of vehicles have a maintenance need the owner hasn't gotten to yet," Mehta said. "As supply chain issues continue, that number will increase just because cars are getting older."
Receive a Quick Financing Decision at the Repair Shop
The rising cost of goods and services makes needed repairs unaffordable for certain consumers. According to Federal Reserve data, 27% of survey respondents would have to borrow money or sell something to cover an emergency expense, and 12% couldn't cover it at all.
"About 50% of Americans can't afford a $400 car repair, and the average car repair is $500 to $600," Mehta said. "We've got to find a way to close that gap."
Reliable transportation is essential in many aspects of life. It drives steady employment, career and educational advancement, and family and community connections. Other forms of transportation can help, but nothing provides the flexibility and autonomy of personal car ownership.
DigniFi is a form of embedded finance that offers consumers access to financing options for auto repairs and related services at the point of sale. More than 6,800 merchant partners use DigniFi to make this form of financing available to customers at the point of sale.
Watch on
Borrowers can apply from their cell phones thanks to the technology behind the prequalification decision and credit model. A formal credit pull occurs after the customer completes prequalification and moves on to submit a full application.
Mehta said that the simple prequalification process helps reduce the worry customers experience when facing an unexpected car repair expense. Customers dealing with a potentially severe financial challenge may feel stressed. The last thing they need to hear is a firm 'no.'
"None of us like being denied," Mehta said. "We want customers to interact with us on their phones, in an environment where they feel safe because no one should feel embarrassed making a credit decision."
Loan Options Meet a Variety of Consumer Needs
DigniFi customers also receive flexible loan options that suit many circumstances. The platform handles approvals electronically, so the process is contactless from start to finish.
Most borrowers receive an installment loan proposal, with financing for sums from $350 to $7,500.
Flexible payment terms from 12 to 36 months help people fit a DigniFi purchase decision within their overall financial strategies. Interest rates are competitive, and digital tools allow users to manage payments and control their accounts from a personal dashboard.
Many customers receive proposals for a revolving line of credit known as DigniFi ExpressWay, which can be used for any and all products or services offered through the dealer including down payments, negative equity, trade-in assistance, and purchases.
"As you pay it down, you can use it again for other things you may need for your car," Mehta said.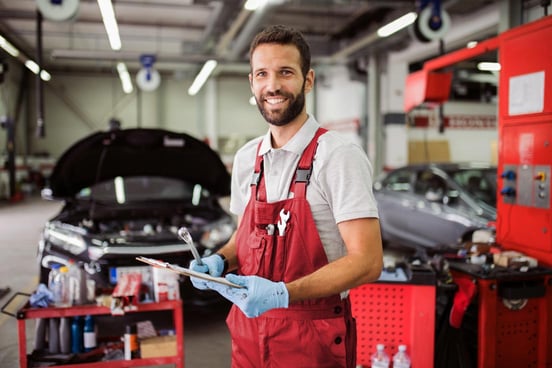 DigniFi specializes in offering access to financing automotive maintenance and repair. That industry-specific focus enables a broad assessment of consumer behavior across the ecosystem.
Mehta said he sees new consumers using DigniFi's credit services in increasingly sophisticated ways, including boosting liquidity to meet personal and family goals more intentionally.
DigniFi's best consumers are households with healthy financial fundamentals, but where sudden pitfalls can throw their budgets into hardship. Those consumers are ideally positioned to maximize the value of their credit by prioritizing the goals they need to meet.
Partnering with Merchants for More Inclusion
Improvements in technology and better credit decisioning will fuel that change and lead to more product choices. More precise underwriting brings consumers closer to the credit products they need. DigniFi leverages those strategies to position itself as an inclusive financing platform serving diverse demographics and market segments.
"Customers across the credit spectrum use our products," said Mehta. "We see many people with scores in the 700s and people with scores in the 500s."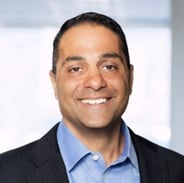 DigniFi's merchant partners get another tool to maximize their market share and increase loyalty at the point of sale. As more consumers look to keep cars on the road, DigniFi offers a flexible option to bridge financial gaps and a value-added service for merchants — which can be a differentiator for local auto shops.
DigniFi also conducts dealer advisory councils to generate product feedback and identify areas for improvement. And DigniFi will be there to enhance transactions as dealerships and independent service centers use technology to reach customers.
Business intelligence has become a more significant component of the DigniFi value proposition. A positive feedback loop of transactions and data generates greater insights for merchants and their customers. DigniFi aims to expand its services to respond to any new pain points around user experience and product choice.
"When I think about winning in point of sale lending, it's around those two things," Mehta said. "If you get the balance right and you're best in class in those two areas, you'll do pretty well."