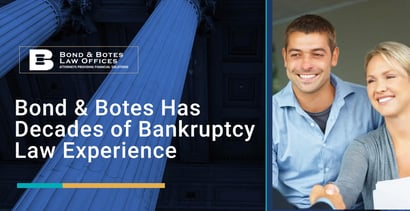 Experts share their tips and advice on BadCredit.org, with the goal of helping subprime consumers. Our articles follow strict
editorial guidelines
.
In a Nutshell: Bankruptcy often carries a severe social stigma in the United States, but it can be an essential financial tool for people seeking to escape crippling debt and make a fresh start. Qualified bankruptcy attorneys at Bond & Botes listen to client stories, and help them weigh their options and decide if bankruptcy is the best option for them. If so, they discuss whether Chapter 7 or Chapter 13 of the U.S. Bankruptcy Code will help them regain their financial stability the fastest. For helping clients address seemingly irresolvable debt and reclaim their financial independence, Bond & Botes has earned our Editor's Choice™ Award.
American entrepreneurs may spend years building a business and work long hours each week to help it become successful. But, in the space of just a few months, that dream could all be gone with little hope of recovery.
For many, failed entrepreneurship became a reality in the wake of the COVID-19 pandemic. Within months, many businesses failed, and the owners weren't the only ones affected; employees also found themselves without jobs and incomes to pay bills and other debt.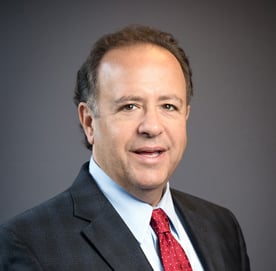 For those unable to make ends meet, the financial situation can seem hopeless. Bankruptcy may represent a viable option to help people regain their financial stability and move on to stronger futures. That's what happened to one entrepreneur who visited Bond & Botes, a law firm that specializes in bankruptcy cases.
"He told me that he'd been carrying around my business card that a friend had given him for six months," said Brad Botes, Principal at Bond & Botes. "And just yesterday, he was served with legal papers by one of his creditors. And he realized he just had to make the call. I could tell it was very difficult for him. He'd been a successful businessman, but he was reaching out to a bankruptcy attorney."
Bond & Botes, with affiliated offices located in Alabama and Mississippi, works primarily with consumers facing serious financial problems. The firm specializes in Chapter 13 bankruptcy. While the process may sound intimidating, it can be a highly effective option for consumers seeking to resolve debilitating debt and move on with their lives.
Bankruptcy Is A Financial Tool, Not A Punishment
Many consumers choose to live with crippling debt rather than explore bankruptcy as an option. Some of that comes from the stigma attached to filing for bankruptcy.
"Everybody has this stereotypical perspective of who goes to see a bankruptcy attorney as someone who was irresponsible. The vast majority aren't," Botes said. "I try to assure people that if you come to see me, you're not alone. There are people all around you who should do the same thing."
According to the United States Courts, 544,463 people filed for bankruptcy in 2020. That shows a substantial number of people take recourse in bankruptcy.
Most of those people aren't irresponsible, lazy, or trying to avoid paying legitimate debts. Many are low to moderate-income earners who suddenly found themselves in an emergency situation that pushed them beyond their means. In the aftermath, they found themselves unable to meet day-to-day expenses and pay off their outstanding debts.


Bankruptcy exists as a safety net for people in such situations. It provides for the well-being of consumers who find themselves in extraordinary financial circumstances. And it also is a fail-safe that helps to keep the economy growing and developing.
"Bankruptcy exists for a reason," Botes said. "A free enterprise system would not work without bankruptcy. People wouldn't go out and take chances. They wouldn't try to start new businesses. They wouldn't try to build wealth if that safety net of bankruptcy didn't exist. And our government decided many years ago that a successful bankruptcy system was important."
For helping its bankruptcy clients overcome significant debt issues and get back on the path to financial independence, Bond & Botes has earned our Editor's Choice™ Award.
Helping Clients Decide On The Right Strategy
Understanding the purpose of bankruptcy doesn't make it any easier to overcome the stigma attached to it. Moving past the perceived shame of exploring — let alone filing for — bankruptcy is a significant component of any initial consultation.
"I encourage people just to talk and let me know what's going on," Botes said. "And then I get into the specifics with them."
Although it can offer a fresh financial start, bankruptcy is not to be taken lightly, and consumers should first explore other alternatives, including credit counseling, debt management, and debt settlement. As with any financial dealings — whether purchasing products or hiring a bankruptcy attorney — choosing the right person to do business with is critical.
Watch on
Equally important is understanding the financial implications and consequences of any given course of action. Forgiven debts, for example, are treated as income by the IRS, so consumers should plan to pay those taxes. A qualified, experienced bankruptcy attorney will explain those aspects, and many other implications, with their prospective client.
"We talk about options. "When we meet with clients in person, it is important to keep a box of tissues on my desk because it is an emotional experience," Botes said. "But by the time people have a plan, whether it be a straight bankruptcy or Chapter 13, I can tell them we're going to deal with their debt. They can have a fresh start for their future, and they leave with such a sense of relief."
Choosing Between Chapter 7 And Chapter 13
One of the biggest factors that holds people back from filing bankruptcy is the belief that it will damage their credit in the long term. But living with debt is already damaging their credit, and bankruptcy provides an opportunity to clear the slate and rebuild good credit.
It will take some time, though. Credit providers aren't punishing consumers and withholding credit simply for the sake of withholding it; they're avoiding risk. After a consumer has shown that he or she can responsibly manage their finances post-bankruptcy, credit card providers may determine that they represent a good risk. Far from damaging credit in the long term, bankruptcy is an opportunity to start over and rebuild.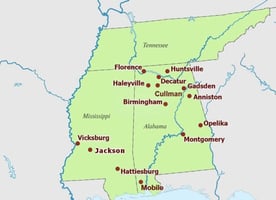 "Bankruptcy actually can be the first step for many people," Botes said. "It's not difficult to rebuild credit. But the biggest thing you give up today and when you file a straight bankruptcy, Chapter 7, is your right to seek a new Chapter 7 discharge for eight years."
The alternative is Chapter 13 bankruptcy, which provides attorneys with more options to assist their clients and help them move forward. In Chapter 13, consumers pay a portion of their debts over several years, but they also have more legal protections. Then, they have bankruptcy available as a legal tool should they encounter more unfortunate circumstances.
"If somebody is behind on a mortgage payment or behind a car payment, we can stop foreclosure or repossession and give them time to catch up," Botes said. "What I see very often are people that, especially over the last year, their future is still very uncertain. Even if I get them out from under the debt, they're still going to be living paycheck to paycheck. I worry about them not having bankruptcy relief going forward, so I will talk to those individuals about the advantages of Chapter 13 reorganization."
Work On A Recovery Plan Before Filing
The entrepreneur Bond & Botes helped recently now has a job with a good income and health benefits. Having resolved the debt from his failed business, he's in a strong position to move forward without issues and regain his financial stability.
"Things have changed a lot over the last 20 to 30 years," Botes said. "We used to promote things like secured credit cards and small loans to get started rebuilding credit. Today, we almost have the opposite problem. It's so easy to get many forms of credit post-bankruptcy, we have to counsel our clients to be careful not to get into trouble again."
Successfully rebuilding after bankruptcy can take several years. In the interim, consumers should avoid credit products with high caps and high-interest rates. Those can land them back in the very same position again. Some predatory lenders may even try to take advantage of the fact that, after filing for Chapter 7 bankruptcy and receiving a discharge, consumers have eight years to fall into unmanageable debt again and refile for bankruptcy.
Post-bankruptcy, consumers can expect a gap of two to three years before they become good candidates for mainstream credit products. Their best bet is to manage money wisely, set some aside to weather that period, and not try to rush back into credit or borrowing.
An experienced and qualified bankruptcy attorney can help make those preparations for life after filing. When seeking representation, Botes suggests consumers check an attorney's or a firm's reputation, reliable references, and the time the attorney or firm has spent practicing bankruptcy.
"I think the very best source is the National Association of Consumer Bankruptcy Attorneys," Botes said. "Their website has a list of their members, and you can find members of that organization in your area. It's very, very important to find a qualified, experienced bankruptcy attorney."