Experts share their tips and advice on BadCredit.org, with the goal of helping subprime consumers. Our articles follow strict
editorial guidelines
.
In a Nutshell: A quick glance around the house reveals dozens of systems and appliances that need to perform every day to keep things moving. But staples, including air conditioning and plumbing, require maintenance, and sometimes they break down, necessitating costly repairs even when budgets are tight. American Home Shield has worked with consumers for 52 years to ensure their home appliances and systems stay up and running. Customizable AHS home warranty plans can keep homes in tip-top shape and budgets intact when the inevitable happens. And in the biggest discount ever offered in American Home Shield's history, new members can receive 50% off ShieldGold or ShieldSilver annual home service plans through April 7, 2023. There's never been a better time to buy an American Home Shield plan and lock in the price for an entire year.
There's never a good time for a home system or appliance to break down. And as dishes pile up or it's a morning of cold showers, homeowners can never be sure that the contractor they select online to fix the problem can do the job promptly and at the right price.
Not only can the unpredictability of a home system or appliance breakdown cause discomfort and lost time, it can also wreak havoc on a carefully planned budget.
Fortunately, homeowners don't have to go it alone. For more than 50 years, American Home Shield has offered homeowners affordable home warranties to ensure the unpredictable isn't unmanageable.
And as homeowners continue to battle inflation and other factors, AHS is making it easier to protect their greatest investment — the place they call home.
Through April 7, 2023, new members can get 50% off the ShieldGold or ShieldSilver annual home service plans in the biggest discount ever offered in AHS's 52-year history.
"We think it's vitally important to offer that type of protection to people regardless of income," said Raj Midha, Senior Vice President and General Manager at AHS. "American Home Shield products are designed to provide homeowners with tremendous value and budget protection for home systems and appliances."

With an AHS home warranty, even the most cost-conscious homeowner can rest assured they have a trusted partner to handle everything from routine maintenance to an unexpected disaster.
AHS home warranties cover up to 23 home systems and appliances homeowners rely on every day. When the inevitable happens, AHS is there.
"The reality is a lot of homeowners don't have a savings fund to pay for a large breakdown," Midha said. "Our value proposition is peace of mind and protection for our members — and we've found that people of all income ranges really want that."
AHS has the numbers to back up that statement — as the largest provider of home service plans in the US, it has paid $4 billion in claims since 2016. And it continues to innovate to keep up with technology and the changing needs of homeowners.
Customizable Plans to Fit Every Budget
So many things can go wrong in a typical home that it's a wonder anyone can keep up with it all. Yet everyone knows the key to maximizing investment in homeownership is committing to routine care and maintenance and dealing with issues as they arise.
A home service plan is a one-year service contract that helps cover the repair and replacement costs when parts of covered systems and appliances break down due to normal wear and tear. It complements homeowner's insurance by protecting things insurance doesn't, like normal wear and tear.
To ensure all homeowners have that opportunity, AHS offers a range of plans to fit every budget. Homeowners can concentrate on significant cost centers like air conditioning and plumbing. They can add kitchen and laundry appliances, including fridges, washers, and dryers. Or, they can extend protection outside to handle roof leaks and repairs.
For additional customizability, homeowners can also cover electronics, including televisions and computers. And there's another option to protect pools and inground spas.
The ShieldSilver™ plan, which helps protect parts of 14 major systems such as heating and cooling systems, electrical systems, and plumbing systems, retails for a national average price of $34 per month.
The ShieldGold™ plan expands protection to 23 items, including everything in ShieldSilver plus nine everyday appliances. It retails for a national average price of $49 per month.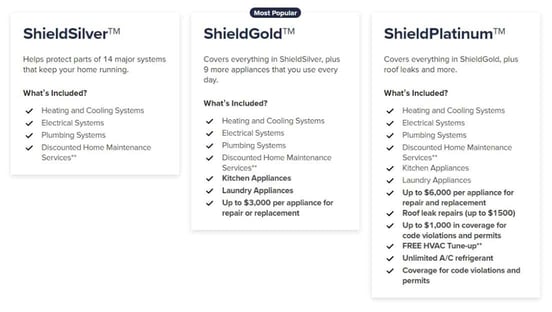 The 50% off offer is available to new members for first-year ShieldGold and ShieldSilver base plans only and must be redeemed by April 7.
All plans contain the same Shield Assurances. They protect items no matter their age and cover undetectable preexisting conditions. Items without maintenance records and breakdowns caused by lack of maintenance aren't a problem. And there aren't any loopholes due to previous installation or repair mistakes or malfunctions due to sediment, rust, or corrosion.
For more information about this offer and how American Home Shield can help protect budgets from unplanned home expenses, please visit www.shopping.ahs.com. For coverage details, including fees, limitations, and exclusions, please visit www.ahs.com/contracts.
"There's never been a better time to buy an American Home Shield plan and lock in the price for an entire year," Midha said. "You'd be hard-pressed to find a more cost-effective way to protect the systems and appliances you count on every day."
Care and Maintenance Saves Money in the Long Run
That explains AHS's emphasis on care and maintenance. All plans include discounted tune-up services to help members stay current.
"It's better for everybody because it prevents breakdowns from happening in the first place," Midha said.
A network of more than 15,000 prequalified contractors is ready and able to serve AHS customers. Members can request service online or call anytime. In most cases, AHS assigns a contractor within minutes.
And because a bit of knowledge goes a long way in home repair, AHS is committed to homeowner education. A blog on the AHS website presents a plethora of home maintenance content, including tips and tricks for do-it-yourself repairs, suggestions, and instructional videos to ensure smooth maintenance.
There's also general info on home organization and budgeting tips, local guides for travelers, a Homebuyer Hub, and a monthly member newsletter. In addition, AHS maintains a robust presence on YouTube.
Watch on
"We strive to inform homeowners about the importance of maintenance tasks," Midha said. "One big one for us is the importance of regular heating and air conditioning tune-ups and how they can prevent costly breakdowns."
Members use the AHS My Account portal to request service and check the status of service claims. AHS utilizes a multichannel communication process to keep customers and contractors on the same page and informed about project status.
Status updates go out via email and text, and AHS sometimes calls members to resolve outstanding issues.
Resolution time for service requests depends on the item, the complexity, whether it can be repaired or replaced, and how long it might take to order parts or a new system.
"We assign the contractor with the right skills," Midha said. "We want to get the job done right."
AHS: Peace of Mind and Protection for Homeowners
AHS works with contractors across many skilled trades and real estate partners, as well as homeowners. Its diverse customer base helps it stay on the cutting edge regarding trends in homeownership and home repair and maintenance. The focus is always on making the service easier to use.
For example, homeowners who sell their homes can transfer their service plan to the next homeowner. And if there's an issue with a claim within 30 days, AHS will fix it without additional charges.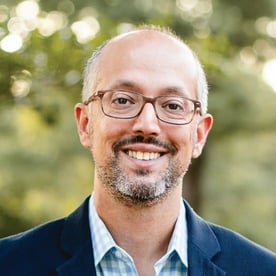 Drawing on its depth of experience, AHS always looks for ways to develop innovative products or streamline services. One new program helps homeowners upgrade heating and cooling systems.
Due to mandated efficiency improvements and technological innovation, air conditioners have become much more efficient over the years — so much so that a new purchase can save significantly on utility costs.
"We offer discounted prices on higher efficiency systems based on our very large purchasing scale," Midha said. "Customers can pay for a new system based on energy savings."
Meanwhile, in response to customer feedback, AHS is constantly looking for ways to bring savings to homeowners and evolve its products to meet new needs. The roof repair option is an example — AHS landed on that innovation due to a customer survey.
And now, with the 50% discount off ShieldGold or ShieldSilver annual home service plans, available to new members on first-year plans and redeemable until April 7, AHS helps budget-minded consumers lock in the price for an entire year.
"We provide peace of mind and budget protection so when the inevitable happens, you know what your first move is," Midha said.