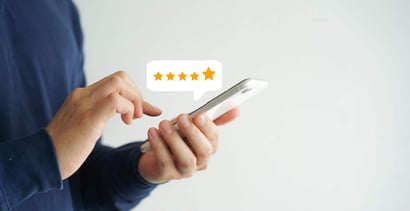 Chime belongs to the new breed of fintech companies providing online banking services. Its mission is to give consumers financial peace of mind by making it easy to manage their money. This Chime review examines how well it succeeds in its mission and how you can benefit from its offerings. 
We also discuss several alternative online accounts competing with Chime for customers looking for something other than a traditional bank account.
Chime Offers Extensive Services and Low Fees
Chime's big idea is to make money from interchange fees on its debit and credit card transactions instead of saddling customers with myriad charges. In effect, merchants pick up the tab for your account, as they are the ones who pay Visa to process payments. 
Chime Features
Chime provides many of the same features banks offer but does so at almost no cost. They give time-strapped consumers a way to manage their banking without waiting in line at a traditional bank branch. You get the following services when you open a Chime account.
Chime Checking Account
The lets you deposit, withdraw, spend, and transfer money online. You manage your account through its website and mobile app. One thing Chime doesn't provide is paper checks, but you'll quickly discover how easy it is to bank without them. Instead, you can use Chime Checkbook to send electronic payments for bills that require you to pay with a check.
Chime Checking is a second-chance account available to consumers with bad credit or prior banking problems.
Chime Visa® Debit Card
The heart of the Chime account is its Visa Debit Card. You can use the card to make purchases and pay bills online, at the checkout line, over the phone, and in apps. The card also allows you to get cash at an ATM. 
The Chime Debit Card differs from a credit card in that you can spend only the money in your account. There are no interest charges or other costs you face with credit cards. Because credit isn't involved, you can open an account without a credit check.
Chime provides real-time debit transaction alerts, and you can instantly disable lost or stolen cards. You can connect the debit card to a mobile e-wallet such as Google Pay, Samsung Pay, or Apple Pay.
Overdraft Protection
Chime will never charge you an overdraft fee. It simply declines debit transactions when you do not have sufficient funds. 

But if you'd prefer, you can enroll in its optional Chime SpotMe service, which spots you up to $2003 to handle situations where you are just short of the funds you need to make a debit card purchase or cash withdrawal.
SpotMe provides enrollees with up to $200 of overdraft protection without fees or interest1. Instead, Chime applies your next cash deposit to your negative balance. You become eligible for SpotMe after you activate your debit card and receive $200 or more in qualifying direct deposits over the preceding 34 days. 
You can use SpotMe for debit card purchases and cash withdrawals. It doesn't cover transfers, bill payments, or Chime Checkbook transactions. The initial SpotMe limit is $20 but may reach $200 if you use your account responsibly. 
In addition, you can receive up to four $5 Boosts per month from friends. Boosts let you temporarily raise your SpotMe limit until the first day of the next month, and you can receive only one Boost per friend per month. You can also send Boosts to another Chime member.
ACH Transfer
Your Chime account allows you to arrange an electronic Automated Clearing House transfer4 (ACH transfer) to send or receive money conveniently and securely. You can move money between your bank account and another by providing the sender's and recipient's required account and routing numbers. Direct deposits, payments, and transfers use the ACH network to move money.
Chime does not currently support wire transfers, but you can use a third-party service if you need an immediate transfer.
ATM Network and Cash Back Locations
You can access more than 60,000+ fee-free ATMs1 for Chime accounts at major retailers such as CVS, Target, 7-Eleven, Walgreens, and Circle K. Simply check the Chime app or website for the nearest ATM location. 
All MoneyPass ATMs in a 7-Eleven, any Allpoint or Visa Plus Alliance ATM locations are available to Chime members for fee-free transactions. Chime charges $2.50 for an out-of-network ATM withdrawal, and the operator may also tack on a charge.
You can make a cash deposit9 at Walgreens, Speedway, Walmart, Rite Aid, Dollar General, Pilot and Flying J Travel Stops, and others.
In addition, you may be able to get cash back at the register of participating merchants, often for no charge. The Chime mobile app can show you more than 38,000 qualifying cash back locations.
Chime App

Chime's highly-rated mobile app performs the same functions as the Chime website. You can check balances, reconcile your account, transfer money, pay bills, receive notifications, find ATMs, send checks, and lock/unlock your card. Also, you can use the app to deposit checks remotely10 — just scan both sides of a check and transmit the images. 
The mobile app is available for iPhone and Android devices. You can integrate it with an electronic wallet for extra convenience.
Chime Savings Account
Chime offers an optional high-yield savings account⁵ without any monthly fees. The account has no minimum balance, minimum deposit, or caps on interest earned. A Chime Checking Account is required to be eligible for a Savings Account.
You can use the Round Ups6 automatic savings feature to round up transactions to the nearest dollar and transfer the spare change from your Chime Checking Account into your high-yield savings. If you use your Chime Visa Debit Card twice a day on average, Round Ups will save more than $300 a year.
Save When I Get Paid automatically transfers up to 10% of each paycheck of $500 or more into savings. You must open a Chime Checking Account before opening a savings account.
Secured Chime Credit Builder Visa® Credit Card
The Chime Credit Builder Secured Visa® Credit Card⁷ has no annual fees, interest charges1, or minimum security deposit8. The card's spending limit equals the collateral you deposit into the security account.
Unlike other secured cards, you can use your Secured Chime Credit Builder Visa Credit Card deposit to pay your monthly charges. This feature is called Safer Credit Building.
You can use the Secured Chime Credit Builder Visa Credit Card the same way you do your debit card: to make purchases, pay bills, transfer money, and withdraw cash from an ATM.
Customer Service
You can contact Chime Customer Service if you're having trouble navigating Chime's services. According to its website, Chime "offers customer support through live chat, phone, and email. You can reach out to Chime's customer service team whether you need help with a technical issue or have a question about your account."
You can live chat on the Chime mobile app but not on the website. If you prefer to speak on the phone, its customer service phone number is 1-844-244-6363. You can reach a representative 24/7. If you prefer, you can email support@chime.com clearly describing the issue you're experiencing or your question.
Eligibility Requirements
It's easy to qualify for a Chime Checking Account. You must be a US citizen, have a Social Security Number, and be at least 18 years of age. Chime must be able to verify your identity before accepting your application.
Application Process
It takes only two minutes to apply for a Chime Checking Account. You submit an online form containing the following:
Your first and last name
Social Security Number (SSN)
Email and a password
Valid home address
Chime will verify your data but won't subject you to a hard credit check, thereby avoiding any impact on your credit score. If Chime approves your application, you'll receive your debit card within seven to 10 days.
You can get a temporary card number to make card-not-present (CNP) purchases until the delivery of the actual card. Activate the card by tapping the status widget on the Chime website when the card arrives.
Upon approval, you can download and set up the mobile app, Chime SpotMe, savings account, direct deposits, and automatic payments. You can also apply for the Secured Chime Credit Builder Visa Credit Card.
Fees
Chime never charges an application, maintenance, overdraft, in-network ATM withdrawal1, foreign transaction, or monthly fee. The out-of-network ATM withdrawal fee is $2.50 per transaction. The account does not require a minimum balance or deposit amount.
Alternative Online Banking Accounts
Chime is by no means the only popular option. These four alternatives are also quite worthy of consideration.
Current provides an online bank account with no minimum balance requirement or hidden fees. Its Overdrive overdraft service offers up to $200 of fee-free protection, and you can cash direct deposits up to two days faster than conventional paychecks, all without a monthly fee.
You can earn rewards on each eligible debit card purchase. Current's Savings Pods pay up to 4% interest, and there are no fees for in-network ATM withdrawals or money transfers. Fees apply for cash deposits.
The Flare Account is the result of a 2017 partnership among Netspend, ACE Cash Express, and MetaBank. It doesn't offer the usual access to fee-free ATM withdrawals, but members can access up to $400 per day in cash at participating ACE Cash Express locations without charge.
The account comes with a monthly maintenance fee: $5.00 for those that meet the $500 minimum direct deposit requirement and $9.95 for accounts that don't. The application process is simple, and you can add money to your account in several ways.
Oxygen offers four different debit cards, and only the Earth version charges no annual fee. It provides free withdrawals at more than 40,000 ATMs, early access to direct paycheck deposits, and an interest-bearing savings account.
The Earth account delivers up to three virtual cards, free ACH transfers, and no-cost bill pay. As is customary for online accounts, you have faster access to direct deposits of your cash. The account offers several travel benefits and consumer protections.
Ally Bank
Ally Bank Checking avoids overdraft fees through its Coverdraft and Overdraft Transfer Services. You can increase your Coverdraft protection from $100 to $250 after two months of direct deposits. 
You can cash your paycheck two days early if you sign up for direct deposits. The checking account has no minimum balance requirements, no monthly maintenance fee, and fee-free access to more than 43,000 Allpoint ATMs. Ally lets you automatically round up transactions to the next dollar and transfer the difference to your savings. 
What Are the Pros and Cons of Chime?
Chime comes with several features that benefit cardholders, including:
It's easy to open an account
Most services are free
High-yield savings5
Around-the-clock customer support
You can build credit with its secured credit card when you consistently pay on time
Consider these cons before you apply:
A fee applies for out-of-network ATM use
You don't have the option for face-to-face support
Various limits apply to activities and amounts
We think the pros outweigh the cons, but ultimately, the decision is yours.
Does Chime Affect My Credit?
The checking and savings accounts do not provide credit and have no impact on your credit. It's a different story for the Secured Chime Credit Builder Visa Credit Card.
Its secured credit card reports your balance and payments to all three credit bureaus, enabling you to build credit with on-time payments12. It can also help your credit score by broadening your credit mix and adding an account to your history. 
Can Chime Be Trusted?
Chime is not a bank. The Bancorp Bank, N.A. and Stride Bank, N.A. provide banking services for Chime accounts. All accounts receive standard FDIC insurance of up to $250,000 per account. Deposits in Chime accounts are FDIC insured through The Bancorp Bank, N.A. or Stride Bank, N.A.; Members FDIC.
Visa Zero Liability13 protects Chime debit and credit card account holders against unauthorized payments. Chime employs two-factor authentication to add an extra support layer.
The Better Business Bureau, which doesn't provide Chime with accreditation, gives it a C- rating as of February 2023 due to the number of complaints consumers filed against it. BBB customer reviews give the company a score of 3.79 out of 5. Trustpilot gives Chime an Average rating of 3.0 out of 5.
As of the time of writing, the Consumer Financial Protection Bureau has received 4,046 complaints about Chime Financial. Those complaints fall into three categories:
2,620 for the Chime Checking Account
696 for the credit card
318 for money transfers
According to a 2021 ProPublica article, many complaints involved Chime locking out customers from their accounts; some of those accounts were closed. The company said the actions stemmed from attempts to crack down on fraud. 
Also in 2021, Chime settled a class action lawsuit alleging service disruptions in 2019. Chime agreed to pay each affected user up to $750 as compensation for resulting losses.
FDIC insurance means that you can trust your money to Chime. In other respects, it seems that the company's trustworthiness is about average for a fintech organization.
There's a Lot to Like About Chime
This Chime review concludes that the account offers a lot to like with little downside. Most customers will experience fee-free service, and a bad credit score won't prevent them from opening an account. Online banking is a great way to save money and time, and Chime holds its own against some very attractive competitors. 
---
Chime is a financial technology company, not a bank.  Banking services provided by The Bancorp Bank, N.A. or Stride Bank, N.A., Members FDIC. The Chime Visa Debit Card is issued by The Bancorp Bank, N.A. or Stride Bank pursuant to a license from Visa U.S.A. Inc. and may be used everywhere Visa debit cards are accepted. The Chime Visa Credit Builder Card is issued by Stride Bank pursuant to a license from Visa U.S.A. Inc. and may be used everywhere Visa credit cards are accepted. Please see back of your Card for its issuing bank.
1 Out-of-network ATM withdrawal fees may apply except at MoneyPass ATMs in a 7-Eleven, or any Allpoint or Visa Plus Alliance ATM.
2 Early access to direct deposit funds depends on the timing of the submission of the payment file from the payer. We generally make these funds available on the day the payment file is received, which may be up to 2 days earlier than the scheduled payment date.
3 Chime SpotMe is an optional service that requires a single deposit of $200 or more in qualifying direct deposits to the Chime Checking Account each month. All qualifying members will be allowed to overdraw their account up to $20 on debit card purchases and cash withdrawals initially, but may be later eligible for a higher limit of up to $200 or more based on member's Chime Account history, direct deposit frequency and amount, spending activity and other risk-based factors. Your limit will be displayed to you within the Chime mobile app. You will receive notice of any changes to your limit. Your limit may change at any time, at Chime's discretion. Although there are no overdraft fees, there may be out-of-network or third-party fees associated with ATM transactions. SpotMe won't cover non-debit card transactions, including ACH transfers, Pay Anyone transfers, or Chime Checkbook transactions. See Terms and Conditions.
4 Sometimes instant transfers can be delayed. The recipient must use a valid debit card to claim funds. Once you are approved for a Chime Checking Account, see your issuing bank's Deposit Account Agreement for full Pay Anyone Transfers details. Please see the back of your Chime debit card for your issuing bank. See Terms and Conditions.
5 Click to learn more about APY and other features: www.chime.com/savings-account
6 Round Ups automatically round up debit card purchases to the nearest dollar and transfer the round up from your Chime Checking Account to your savings account.
7 To apply for Credit Builder, you must have received a single qualifying direct deposit of $200 or more to your Checking Account. The qualifying direct deposit must be from your employer, payroll provider, gig economy payer, or benefits payer by Automated Clearing House (ACH) deposit OR Original Credit Transaction (OCT). Bank ACH transfers, Pay Anyone transfers, verification or trial deposits from financial institutions, peer-to-peer transfers from services such as PayPal, Cash App, or Venmo, mobile check deposits, cash loads or deposits, one-time direct deposits, such as tax refunds and other similar transactions, and any deposit to which Chime deems to not be a qualifying direct deposit are not qualifying direct deposits.
8 Money added to Credit Builder will be held in a secured account as collateral for your Credit Builder Visa card, which means you can spend up to this amount on your card. This is money you can use to pay off your charges at the end of every month.
9 The retailer that receives your cash will be responsible to transfer the funds for deposit into your Chime Checking Account. Cash deposit fees may apply if using a retailer other than Walgreens.
10 Mobile Check Deposit eligibility is determined by Chime in its sole discretion and may be granted based on various factors including, but not limited to, a member's direct deposit enrollment status.
11 Save When I Get Paid automatically transfers 10% of your direct deposits of $500 or more from your Checking Account into your savings account.
12 On-time payment history can have a positive impact on your credit score. Late payment may negatively impact your credit score. Chime will report your activities to Transunion®, Experian®, and Equifax®. Impact on your credit may vary, as Credit scores are independently determined by credit bureaus based on a number of factors including the financial decisions you make with other financial services organizations.
13 You must notify your financial institution immediately of any unauthorized use. For specific restrictions, limitations and other details, please consult your issuer.
Advertiser Disclosure
BadCredit.org is a free online resource that offers valuable content and comparison services to users. To keep this resource 100% free for users, we receive advertising compensation from the financial products listed on this page. Along with key review factors, this compensation may impact how and where products appear on the page (including, for example, the order in which they appear). BadCredit.org does not include listings for all financial products.
Our Editorial Review Policy
Our site is committed to publishing independent, accurate content guided by strict editorial guidelines. Before articles and reviews are published on our site, they undergo a thorough review process performed by a team of independent editors and subject-matter experts to ensure the content's accuracy, timeliness, and impartiality. Our editorial team is separate and independent of our site's advertisers, and the opinions they express on our site are their own. To read more about our team members and their editorial backgrounds, please visit our site's About page.