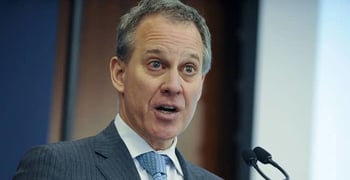 Experts share their tips and advice on BadCredit.org, with the goal of helping subprime consumers. Our articles follow strict
editorial guidelines
.
The three major U.S credit bureaus — Experian, TransUnion and Equifax — reached an agreement with New York State Attorney General Eric Schneiderman last week to revamp their dispute procedures and make them more consumer-friendly.
The agreement could affect many of the more than 200 million individuals whose credit is tracked, scored and reported by the three bureaus. The settlement stems from an investigation of the credit-reporting industry that Schneiderman commenced in 2012.
Why does the credit reporting industry need new dispute procedures?
"Credit reports touch every part of our lives," Schneiderman said in a statement. "They affect whether we can obtain a credit card, take out a college loan, rent an apartment or buy a car — and sometimes even whether we can get jobs."
The intent of the agreement is to streamline the current, convoluted process that consumers must endure to straighten out mistakes on their credit reports.
The new protocols call for the credit agencies to de-automate part of the dispute resolution procedure and replace it with specially trained staff.
The timetable calls for a six- to 18-month rollout of the new procedures, with all new details in place nationwide within three years. In addition, the agreement modifies some of the reporting procedures the Big Three use.
Don't know your credit score? It's a good idea to check it regularly.
Highlights of the credit bureaus' agreement
Under the terms of the agreement, the credit bureaus will:
Postpone reporting medical debt for 180 days and remove medical debt information once the debt has been paid by insurance
Review all claims that have been submitted by consumers involving another person's report, identity theft or fraud and that have been rejected by creditors
No longer make consumers who dispute credit reports wait a year to receive another free copy of the report
No longer report tickets, fines and other debts that do not stem from a consumer agreement or contract
Provide additional educational material on their joint website, www.annualcreditreport.com
Increase disclosures made to consumers about the disposition of disputed information and further steps consumers can take if not satisfied with an outcome
Beef up the standards they set for creditors and data furnishers regarding data submitted for inclusion on credit reports
Block data furnishers from reporting about authorized credit card users without supplying a date of birth
Establish a working group to regularly review the information received by data furnishers for uniformity and consistency
A significant change for consumer credit reporting
Experts in the credit industry hail the agreement for its scope.
"To call this a big deal is an understatement," said John Ulzheimer, one of the leading experts on consumer credit, adding that it was the biggest change to credit reporting in more than 10 years.
The net effect for consumers is to remove unnecessary or incorrect derogatory information from their credit reports, which will help increase credit scores, ease access to credit and perhaps even lower the interest rates charged.
The change in reporting medical debt is especially important because more than all half the bad-debt collections that show up on credit reports deal with medical bills.
Of course, problems will continue to crop up for individual consumers from time to time, so the need for credit repair agencies will likely remain strong for the foreseeable future.
Thinking about getting a personal loan but worried your bad credit is holding you back? There are several lenders who cater to people in your position.
Photo credit: Louis Lanzano/Bloomberg