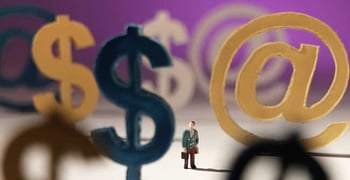 Experts share their tips and advice on BadCredit.org, with the goal of helping subprime consumers. Our articles follow strict
editorial guidelines
.
If you are working to build credit or repair your credit score, you may realize how difficult it can be without a credit card.
It's a fact that credit card usage and payment history is what most of the credit reporting agencies rely on to adjust your credit score. But can you build credit without using a credit card?
The good news:
With so many Americans' credit scores taking a hit over the past few years, it is worth noting there have been some subtle changes to the kinds of payments reported to the rating agencies.
While credit card payments still make up the biggest portion of a typical credit score, other information is now being accepted by the credit bureaus.
1. Rent payments
A recent policy change at one of the credit bureaus means on-time rent payments will have a positive impact on your credit score.
The rating agency Experian started accepting this form of payment history in 2011, although it is not automatic. By signing up with any of a number of services, your rent payment gets verified as being made on time and will be reported to Experian each month.
This can mean a steady build in your credit score, shared with the other agencies.
2. Credit builder loans
Usually these loans are tied to a deposit account or a certificate of deposit at the institution. These loans are reported to the credit rating agencies and can help to build a credit history and improve a credit score.
"Most credit unions will lend

to people with no credit history."
3. Take out a car loan.
Any type of installment loan is typically reported to the rating agencies.
A car loan can be given to someone with poor or no credit, providing they put enough money down. Depending on the car and the amount being financed, it may be worth it to put down half of the price and finance the other half.
In this way, the lender will be secured and by making on-time payments, you will begin building a good credit history.
4. Become an authorized user.
Being an authorized user on someone's account can begin to build a good credit history for you as well.
Just make sure the account holder you choose has excellent credit. When doing this, you do not have to take possession of or use the credit card. It is enough to have your name on the account.
These are just some of the ways you can build credit without having or using a credit card.
Many people choose not to use credit cards as a way of avoiding debt. Other people don't have a credit card because their score is not high enough.
In either case, we want you to know you can begin to build credit even without this small but powerful piece of plastic.
Photo source: www.kxpc.com